Promotional Management (for Non-Business Majors)
You should minor in promotional management if:
You want to learn about how consumer behaviors drive marketing and business decisions.
You understand people and enjoy giving recommendations for great products. 
You are interested in using data and connecting it to real-world events.
Learn the fundamentals of marketing communications and business data science with a minor in promotional management.
This minor teaches you how to understand data and use it to make marketing decisions. These are valuable business skills that will give you a competitive advantage in your future career.
Customize your minor in promotional management with courses on consumer behavior or marketing communication campaigns. Promotional management is a valuable skill in any industry and for any major at UL Lafayette.
Other Promotional Management (for Non-Business Majors) Programs at UL Lafayette
Promotional Management at UL Lafayette
What's Promotional Management (for Non-Business Majors) Like?
Lab work

Research

Internships

Presentations

Writing

Group work & collaboration
Top 1%
We are among the top 1% of business schools worldwide accredited in both business and accounting by AACSB.
Life in the Promotional Management Minor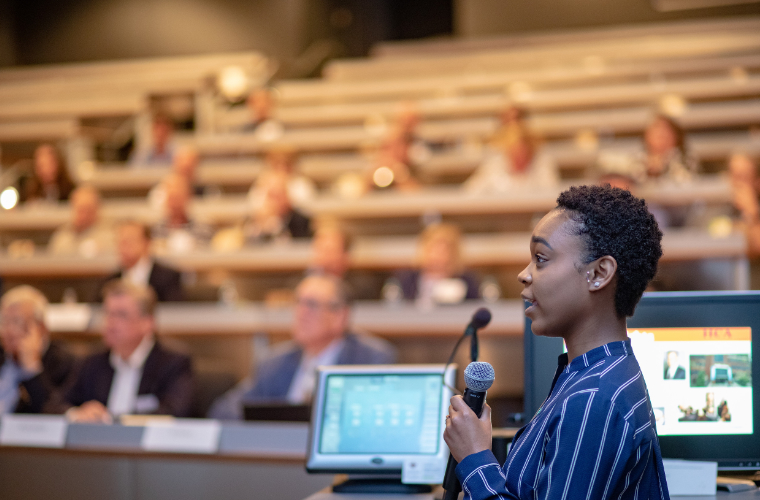 Marketing Louisiana
Work with local businesses and non-profits in your classes to create and present business plans, branding, marketing plans, and data analysis. 
Study Abroad
Earn credit toward your degree while studying in another country. Study abroad with our programs in Costa Rica, England, France, Italy, and Morocco.
More about Study Abroad
Business Secrets LLC
The Business Secrets Living-Learning Community (LLC) connects you with other first-year students who share your interest in business. LLC members live in the same residence hall on campus, take classes together, and participate in events and programs focused on starting and managing a business.
More about LLCs
Organizations & Service
Make your mark on the University and develop essential skills for your career. Get leadership training and refine specialized skills while giving back to the community and campus.
Learn more about student organizations