Treasuring
Learning
Ragin'
Cypress Lake is a treasured campus landmark. It is a carefully controlled and delicate wetland teeming with plants and wildlife such as bass, catfish, red-ear turtles, blue herons, and, of course, alligators.
UL Lafayette was the first university in the country with such a wetland on campus.
Treasuring
Learning
Ragin'
Students at UL Lafayette have the greatest classroom in the world for learning about wetland ecosystems and management—Cypress Lake.
By observing, examining, and engaging with this environment, students understand the balance of nature and what humans can do to protect it—and help it thrive.
Treasuring
Learning
Ragin'
Every year students, faculty, and staff gather for canoe races in Cypress Lake during Lagniappe Week. Two per canoe, they paddle as quickly as they can through the water, around the cypress trees, and back to shore.
February 18th, 2019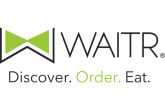 Waitr delivers. So does the University of Louisiana at Lafayette. UL Lafayette received a $1.25 million state grant to...
Read More ➝
February 14th, 2019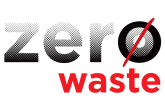 From composting biodegradable material to sending unsold meals to area food banks, the University of Louisiana at...
Read More ➝
February 7th, 2019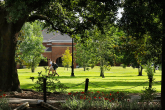 Louisiana Ragin' Cajuns basketball players are launching three-point shots for more than an opportunity to put points...
Read More ➝
February 23rd, 2019
Pink Game
February 23rd, 2019
You won't want to miss this special evening Play Day experience! Polly and Lou will be celebrating all things that...
Read More ➝