Living
Learning
Ragin'
Our brand-new residence halls have suites, apartments and traditional rooms — all with easy access to campus and a front-row seat to everything happening here.
Plus, on-campus residents have access to exclusive amenities.
Living
Learning
Ragin'
Join a Living-Learning Community based on your major or your other hobbies, and you'll meet other freshmen who share your interests.
You'll attend class, experience Lafayette, and volunteer together.
Living
Learning
Ragin'
From volunteer work to a library rave during finals, University residence life is filled with opportunities to build on-campus connections that last a lifetime.
Whether helping build homes for Habitat for Humanity or covering friends with paint at Splatterbeat, your on-campus living experience is full and fun.
February 2nd, 2021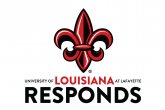 Free, walk-up COVID-19 testing at the University of Louisiana at Lafayette for students and faculty and staff members...
Read More ➝
March 4th, 2021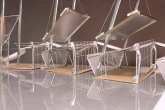 University of Louisiana at Lafayette alum Casey Orillion is a design director for a large architectural firm in...
Read More ➝
March 3rd, 2021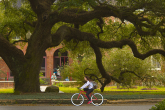 The University of Louisiana at Lafayette is a good place to pedal. That's according to the League of American...
Read More ➝
Student Research
UL Lafayette is launching its new Quality Enhancement Plan — Advance: Student Research Experience.
Through Advance, students will have more opportunities for mentored research, innovative projects and creative endeavors.