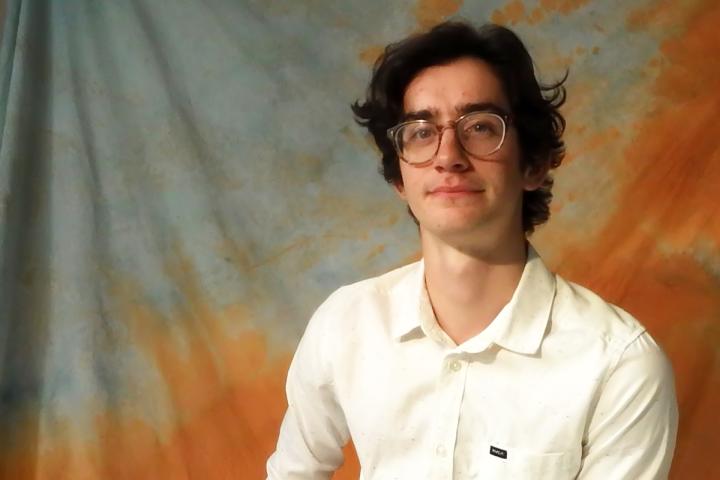 "I love that I'm learning something that is going to be so useful. Economics is one of the most versatile business degrees because it teaches you how the business world works."
You should major in economics if:
You enjoyed social studies or civics classes in high school. 
You are interested in learning how the economy affects the future. 
You want a career in law, finance, government, policy, or politics. 
You're analytical and organized, and you love getting into the details to solve problems. 
 
Economics is the foundation for all business decisions. Our economics program focuses on the forces that impact people's lives locally and globally. Work with your peers and professors to understand the ever-changing fiscal policies and laws, think critically about business and financial strategies, and grow as a professional.
Other Economics Programs at UL Lafayette
Economics at UL Lafayette
What's Economics Like?
Research

Internships

Presentations

Writing

Math

Group work & collaboration
Top 1%
We are among the top 1% of business schools worldwide accredited in both business and accounting by AACSB.
Life as an Economics Major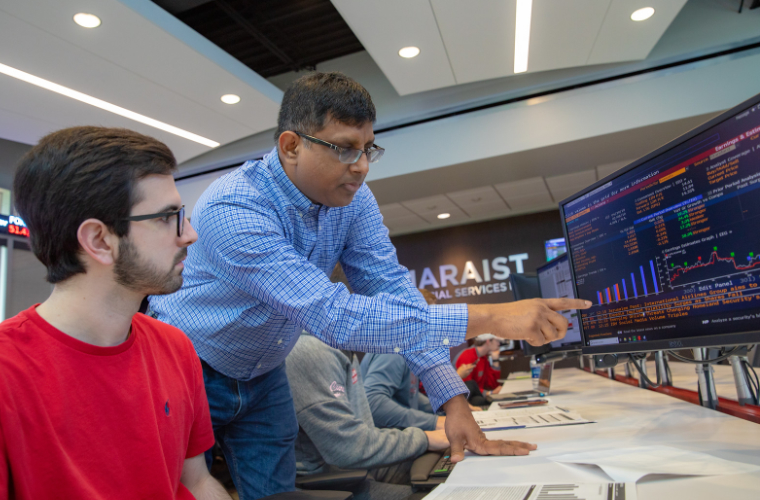 State-of-the-Art Financial Lab
Get hands-on experience managing investment portfolios in the Maraist Financial Services Lab. We have the same technology as the world's leading banks, corporations, and government agencies. You'll learn portfolio management, financial strategy and markets, trading, modeling, and business performance analysis — and make investment recommendations for a $100,000 portfolio for the UL Lafayette Foundation. 
 
Internships
Earn credits toward your economics degree through the Moody College of Business Internship Program. Connect with companies and firms to get on-the-job experience in your field before you graduate.
More about internships
Professional Networking
Economics majors at UL Lafayette get special membership status in the American Economic Association, Southern Economic Association, and the Southwestern Social Science Association. These organizations hold special student section meetings at their annual conferences, giving you the chance to meet with economists, policymakers, and social scientists. The Collegiate Economics Club hosts forums with business leaders, who share their experiences and advice with our students.
More about student organizations
Business Secrets LLC
The Business Secrets Living-Learning Community (LLC) connects you with other first-year students who share your interest in business. LLC members live in the same residence hall on campus, take classes together, and participate in events and programs focused on starting and managing a business.
More about LLCs