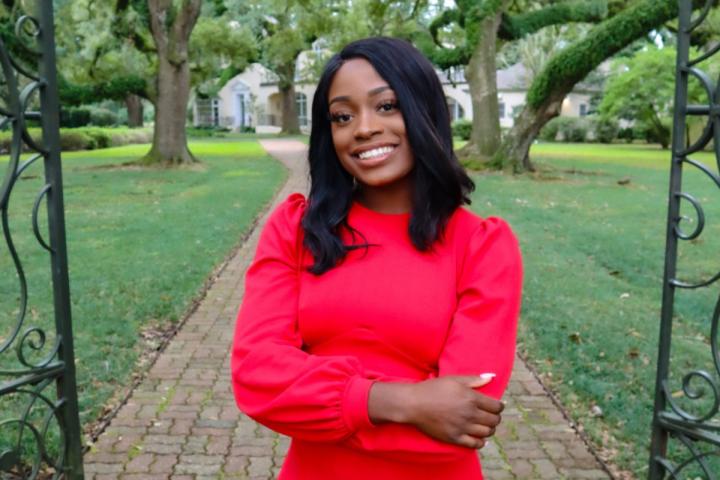 "Just looking back on my childhood and things that I was really interested in and passionate about, that led me to electrical engineering. So, I decided to go ahead and pursue a degree in it, and I am still passionate about it to this day."
You should major in electrical engineering if: 
You are curious about electronics and/or electric systems.
You love science, math, and computers.
You solve problems to improve efficiency and overall performance.
As an electrical engineering student, you will learn how to design and troubleshoot electrical, software, and automation systems.
Work with new and emerging technologies like smart systems, autonomous vehicles, renewable energy, and the internet of things. As an electrical engineering major at UL Lafayette, you will gain real-world experience by participating in projects that address the global needs of society, industry, and government.
All electrical engineering majors have the option to pursue a concentration within the electrical engineering program. We offer concentrations in:
Computer engineering
Power and sustainable energy
Secure Smart Systems
Other Electrical Engineering Programs at UL Lafayette
Electrical Engineering at UL Lafayette
What's Electrical Engineering Like?
Lab work

Research

Group work and collaboration

Writing

Presenting

Math
UL Lafayette's engineering program ranks #170 for best undergraduate engineering programs by U.S. News.
Life as an Electrical Engineering Major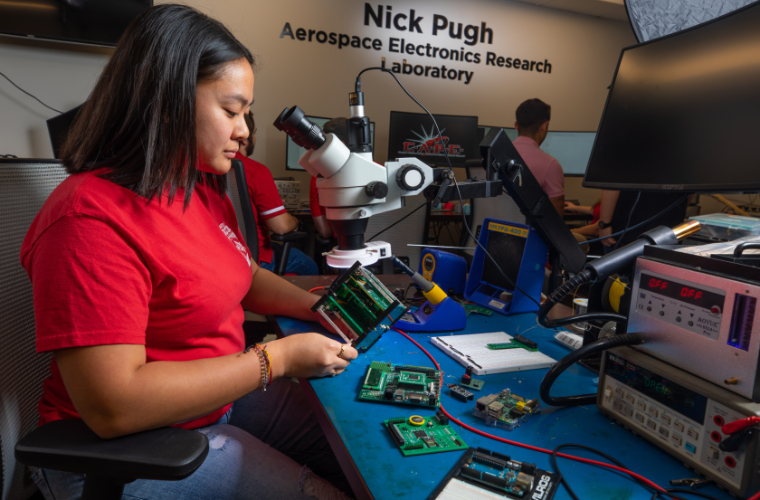 Launch a Satellite with the CAPE Project
We're one of a few universities worldwide with our own lab for researching, designing, developing, and maintaining low-earth-orbiting satellites. It's called the Cajun Advanced Picosatellite Experiment (CAPE), and this unique experience lets engineering majors at all levels develop and build picosatellites, weather balloons, and sensor buoys.
 
Learn more about the CAPE project
Join the Engineering Living-Learning Community
Live, learn, and engage with other first-year engineering students in the Engineering Living-Learning Community. Together with other engineering freshmen, you'll take classes together, live in the same residence hall, and join events and programs specifically for engineering students.
More about the Engineering LLC
Frank & Jessie Mosing Endowed Engineering Student Career Development Program
Get career development services, like resume writing advice, interviewing tips, internship and co-op education, and job placement help specifically for engineering students.
Explore career development
Student Organizations
Join student organizations and get to know your engineering colleagues while getting valuable experience for your career in engineering. The College of Engineering's unique organizations include the Designing Leaders and Engineering Ambassadors programs, which focus on service and leadership.
more about engineering student organizations