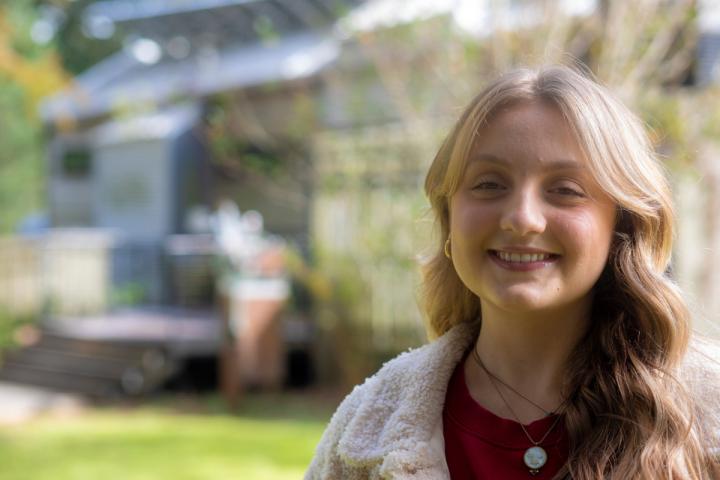 "The day I decided that interior design was where I wanted to be was the first time I actually felt excited for college."
You should major in interior design if: 
You believe in creative and technical solutions to problems.
You love functionality as much as you love design.
You have a good eye for interior environments.
 
In UL Lafayette's interior design program you will learn to enhance quality of life and culture by creating interior environments that are functional and beautiful. Explore your creative ideas in your own designated workspace in our dynamic studio setting. Learn creativity with making spaces, assessing user needs, using interior materials, lighting, and construction. Conclude your education with a self-defined capstone project that launches you into the dynamic profession of Interior Design.
 
UL Lafayette's interior design program is accredited by the Council for Interior Design Accreditation (CIDA). A CIDA accredited degree is a critical first step to become a certified designer by the Council of Interior Design Qualifiers  (CIDQ) and earning State Licensure (LSBID). Learn more about our accreditation.
Interior Design at UL Lafayette
What's Interior Design Like?
Design studio work

Community outreach

Creative problem solving

Presenting

Visual communication

Professional engagement
Gain a competitive edge with digital technology
Prepare for the design industry by mastering up-and-coming and well-established software used in the industry.
Life as an Interior Design Major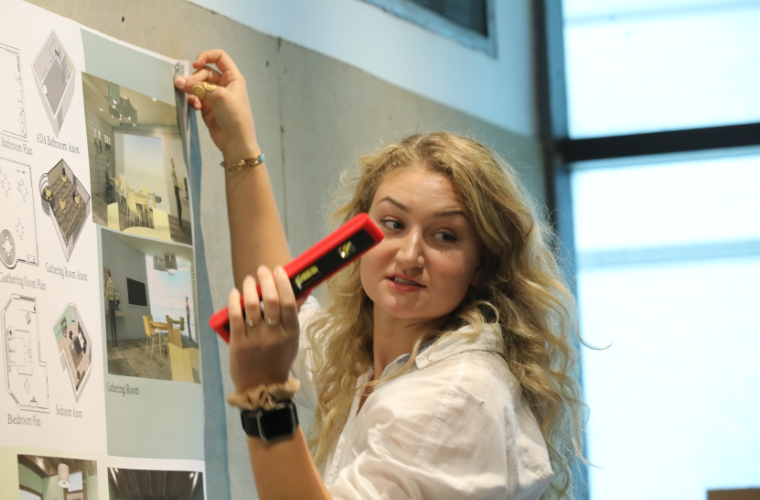 Use Design to Make a Difference
Interior design majors work with on-campus groups at UL Lafayette and local non-profit organizations as part of the Studio for Interior Design. Get experience with real-life design situations in the community, integrating current trends in the materials and furniture industries, and learning effective ways to use space to solve real problems.
 
Learn more about the Studio for Interior Design
Travel Opportunities
Travel across the U.S. to expand your educational horizons, enhance your studio work, and network with professionals. Travel to Houston, Dallas, New York, and Chicago on these annual trips with interior design faculty. You can also study design in Italy and France with UL Lafayette's Study Abroad program.
More about special study opportunities
Interior Design Student Organization
Get involved on campus with an organization or association specifically for students in the School of Architecture and Design. Join the International Interior Design Association or Tao Sigma Delta to make connections that will last a lifetime. Members meet with design professionals, participate in field trips to showrooms and design offices, and engage in mentoring programs with local professionals.
student organizations
Annual Student Conference
Attend the annual International Interior Design Association (IIDA) conference in Dallas, where students get special access to design firms and showrooms. You can also participate in a full-day event of mock interviews and portfolio reviews with leading design professionals from some of the largest national design employers.
IIDA Shift