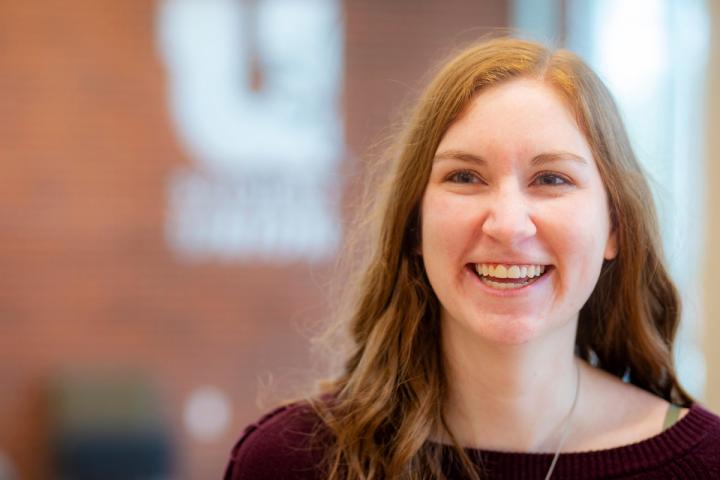 "I realized with chemical engineering, there so many different fields that you can be involved in. It has a lot of problem-solving aspects to it, and it's really challenging, which is why I've stuck with it."
You should major in chemical engineering if:
You're interested in alternative technologies and renewable energy.
You want to contribute to new technological advances in materials, health, and environmentally friendly chemicals.
You loved chemistry in high school and want to turn it into a career in the petroleum refining or specialty chemical industry. 
Chemical engineering majors learn mastery over chemicals by making new chemicals, improving chemical use, managing energy systems, and destroying harmful chemicals. All of these while protecting the environment.
You'll be trained in engineering analysis, thermodynamics, separation processes, reaction engineering, corrosion, process simulation, design, and process heat transfer as well as problem-solving and reasoning which can be applied to nearly any industry.
This major can lead to high-paying and intellectually challenging careers.
Combine your enthusiasm for chemistry and biology with advanced math and engineering to create industrial processes and products. Apply these skills to make pharmaceuticals that improve human life, design biorefineries, or even work with new power sources for vehicles.
Above all, as a chemical engineer, you will make a difference. With the entire universe made up of chemicals, a UL Lafayette chemical engineer's potential impact is limitless.
Other Chemical Engineering Programs at UL Lafayette
Chemical Engineering at UL Lafayette
What's Chemical Engineering Like?
Lab work & research

Writing

Internships

Presentations

Math

Group work & collaboration
Live on campus and take classes with other freshmen from the College of Engineering at UL Lafayette through our LLC.
Life as a Chemical Engineering Major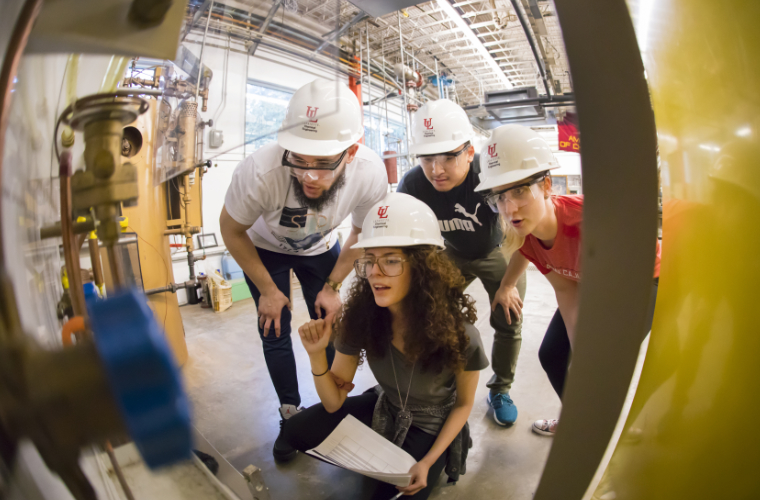 World-Class Research & Teaching Labs
Our world-class labs and facilities integrate chemistry, physics, advanced math, and chemical engineering. Our classes give you opportunities to work in these research labs, including some labs specifically for chemical engineering students.
 
See our facilities
Earn a Dual Degree
Earning your dual degree in chemistry and chemical engineering is the perfect way to study the intricacies of chemistry while learning how to apply them in different industries. Gain a deeper understanding of chemical engineering processes and the chemical materials used in those processes. All of this will expand your expertise and career opportunities.
more about our dual degree
Student Organizations
Get experience and expand your network academically and professionally through a student organization. Join our chapter of the American Institute of Chemical Engineers, our chemical engineering honor society Omega Chi Epsilon, the Louisiana Engineering Society, the National Society of Black Engineers, or the Society of Women Engineers.
Explore Organizations
Frank & Jessie Mosing Endowed Engineering Student Career Development Program
Get career development services, like resume writing advice, interviewing tips, internship and co-op education, and job placement help specifically for engineering students.
Explore career development