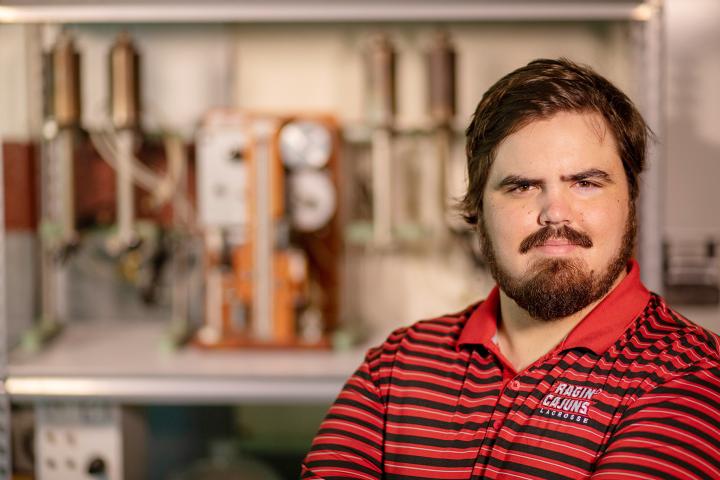 "The Department of Petroleum Engineering provides students with certifications that are needed to begin immediately working in the industry, exposing students to a variety of software applications that are used industry-wide, hands-on laboratories, and regular tours to rigs and other oil and gas-related facilities. I'm leaving the program with the skills and knowledge I need to have a successful career in oil and gas."
You should major in petroleum engineering if:
You want a degree with one of the highest starting salaries in the industry.
You want to help solve the world's energy challenges.
You want opportunities to work in multi-billion-dollar deepwater drilling projects.
You want to travel to other countries as part of project teams.
Power the world with your degree in petroleum engineering.
UL Lafayette petroleum engineering majors get hands-on training in drilling, well control, reservoir engineering, petroleum production, geology, natural gas, and petrophysical analysis. With these skills, you'll make valuable contributions to the global petroleum industry.
Other Petroleum Engineering Programs at UL Lafayette
Petroleum Engineering at UL Lafayette
What's Petroleum Engineering Like?
Lab work & research

Group work & collaboration

Writing & communication

Internships

Field trips, on-site tours & rig tours
#13
CEOWorld Magazine named our petroleum engineering program #13 in the world and #7 in the USA in 2017..
Life as a Petroleum Engineering Major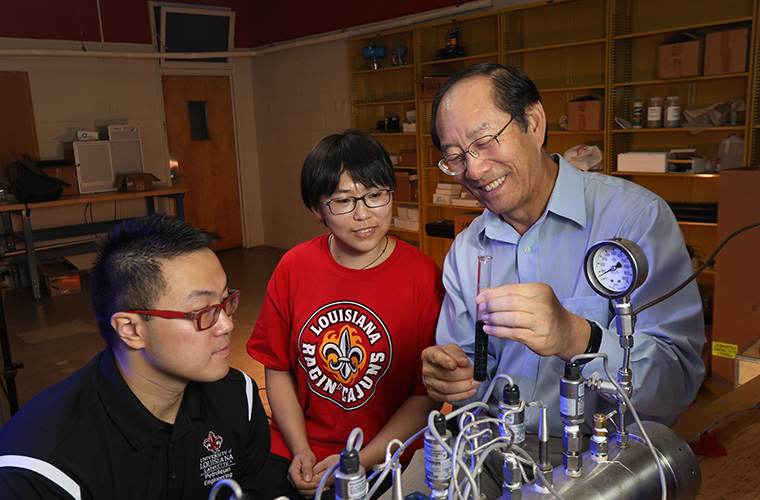 Hands-On Research Experience
We encourage students at all levels to participate in research through the College of Engineering and outside organizations. Through internal and external support, we offer students a chance to participate in Louisiana-based research with global impact.
 
explore research opportunities
Organizations
Get to know your engineering colleagues and prepare for your career as an engineer through organizations like Designing Leaders, Engineering Ambassadors, Society of Petroleum Engineers (SPE), American Association of Drilling Engineers (AADE), International Association of Drilling Contractors (IADC), and Society of Petrophysicists and Well Log Analysts (SPWLA).

Explore Organizations
Specialty Minors
The College of Engineering offers five specialty minors only available to engineering students. These minors help you expand and specialize in your engineering expertise. Our specialty minors include bioprocess engineering, environmental engineering, materials engineering, technology commercialization, and a Pre-MBA.
explore specialty minors
Frank & Jessie Mosing Endowed Engineering Student Career Development Program
Get career development services, like resume writing advice, interviewing tips, internship and co-op opportunities, and job placement help specifically for engineering students through our Frank & Jessie Mosing Endowed Engineering Student Career Development Program.
Explore the Student Career Development Program