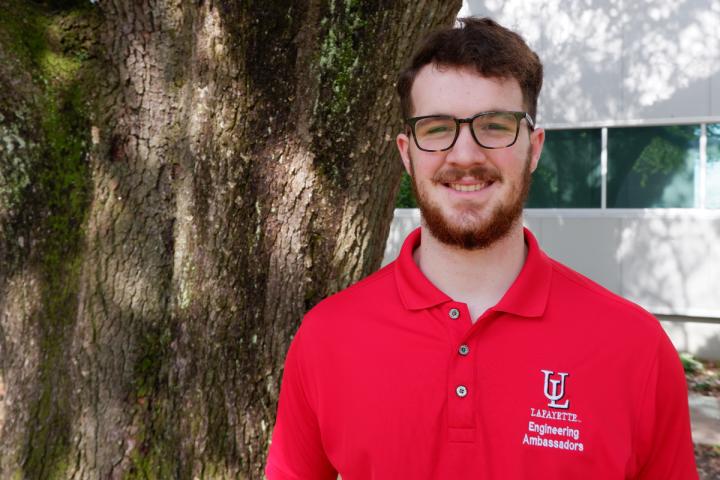 "Growing up, I have always wanted to make a difference in the world around me. Civil engineering provides me with the opportunity to affect the lives of those around me on a very large scale, while allowing me to continuously grow as a person."
You should major in civil engineering if: 
You want to build infrastructure and facilities to improve the function of society.
You have an eye for quality materials and designs.
You're a problem solver and want to make the world a better place.
Major in civil engineering to learn how to design and construct resilient and sustainable buildings, bridges, roads, transportation systems, environmental and flood preventive facilities.
In the civil engineering program, you'll address engineering designs for sustaining the ecosystem, stabilizing our coastline, and producing an infrastructure that serves communities and their inhabitants.
Other Civil Engineering Programs at UL Lafayette
Civil Engineering at UL Lafayette
What's Civil Engineering Like?
Problem solving

Research & learning techniques

Math & science

Communication techniques

Lab work

Design of systems
State-of-the-art research facilities
The Department of Civil Engineering is home to newly renovated labs for materials testing, transportation systems, and hydraulics and geoengineering.
Life as a Civil Engineering Major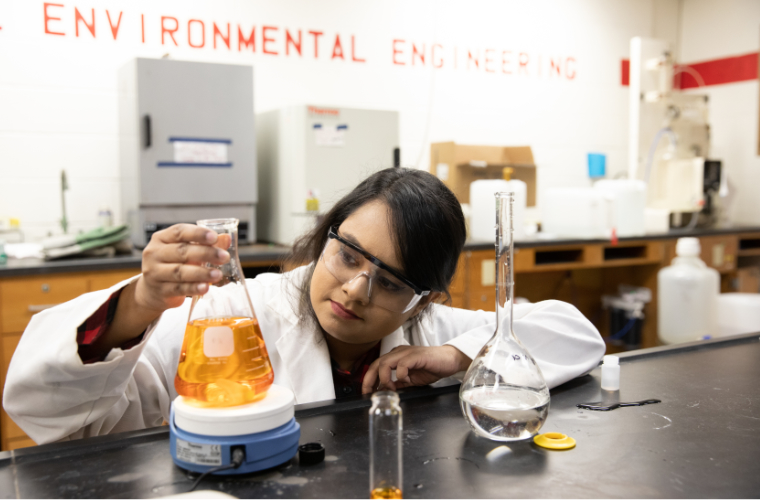 Research for a Reason
Research in the Department of Civil Engineering is global and local. Get involved with the seven key research and development areas within our department. You can explore ways to protect the Louisiana coast, prevent and mitigate flooding, or convert waste materials to energy.
 
more about our research
Join the Engineering Living-Learning Community
Live, learn, and engage with other first-year engineering students in the Engineering Living-Learning Community. Together with other engineering freshmen, you'll take classes together, live in the same residence hall, and join events and programs specifically for engineering students.
More about the Engineering LLC
Career Development
Get career development services, such as resume writing advice, interviewing tips, internship and co-op opportunities, and job placement help specifically for engineering students through our Frank & Jessie Mosing Endowed Engineering Student Career Development Program.
more about engineering career development
Student Organizations
Join our organizations and get to know your engineering colleagues. Prepare for potential career opportunities through our unique organizations such as the American Society of Civil Engineers and Institute of Transportation Engineers, which focus on service and leadership.
Join an engineering student organization