Masks Recommended on Campus
The University's Face Covering Policy recommends that all individuals, regardless of COVID-19 vaccination status, wear face coverings over their mouths and noses while on University property unless they are alone in a private office or workspace.
A department or unit may require all individuals wear face coverings over their mouths and noses if it is determined to be necessary during a specific face-to-face course, in a specific classroom, laboratory, and/or private office/workspace, or other areas.
Additional exemptions and face covering guidelines are outlined in the policy. View the University's policy >
How to Get a Vaccine
COVID-19 vaccinations are critical to reduce the severity of illness and protect high-risk populations.
The University is not currently administering COVID-19 vaccines. Find a list of vaccine providers on the LDH website or call the Louisiana vaccine hotline at 1-855-453-0774. The vaccine hotline can also connect you with medical professionals who can answer questions.
How to Get a COVID-19 Test
COVID testing is available by appointment at Student Health Services on campus.
See a list of other local COVID-19 testing sites from the Louisiana Department of Health.
Guidelines for if You Feel Sick or Ill
Students who feel ill should stay home and call Student Health Services at (337) 482-1293 to schedule an appointment. 
View latest guidance from the CDC.
Absences from Class
If you are experiencing any signs or symptoms associated with COVID-19, or do not feel well for any reason, do not come to class or to campus.
Students who feel unwell should complete the Anticipated or Unplanned Absence form to alert the dean of students.
If you are experiencing COVID or flu-like symptoms
Go home/stay in your residence, avoid contact with others, and inform your roommates.
Call the Student Health Center at 337-482-1328. 
Contact your instructors to inform them of your situation (i.e., if you have been instructed to quarantine or isolate, etc.) and discuss possible arrangements and ways to keep up with your courses. Do not wait until you are behind to reach out to your instructors.
If you are immunocompromised or uncomfortable attending classes
Consider your personal situation and determine if you can attend face-to-face classes. If you determine you should not attend classes on campus, review the course schedule and choose classes that are held online, remote, or that are HyFlex.
Though HyFlex courses have an in-person component, many can be modified to 100-percent remote delivery by working with the instructor.
If you start the semester but cannot complete it
If you realize you are unable to complete the semester in person once it begins, contact your instructor to see if there are any options to complete the course remotely.
Tips & Prevention
Getting vaccinated is the best way to prevent the spread of COVID-19. Vaccines are safe, effective and the most powerful tool we have to combat – and end – the pandemic.
Along with becoming vaccinated, you can take steps to slow the spread of COVID-19. Visit the CDC's website for more information on prevention.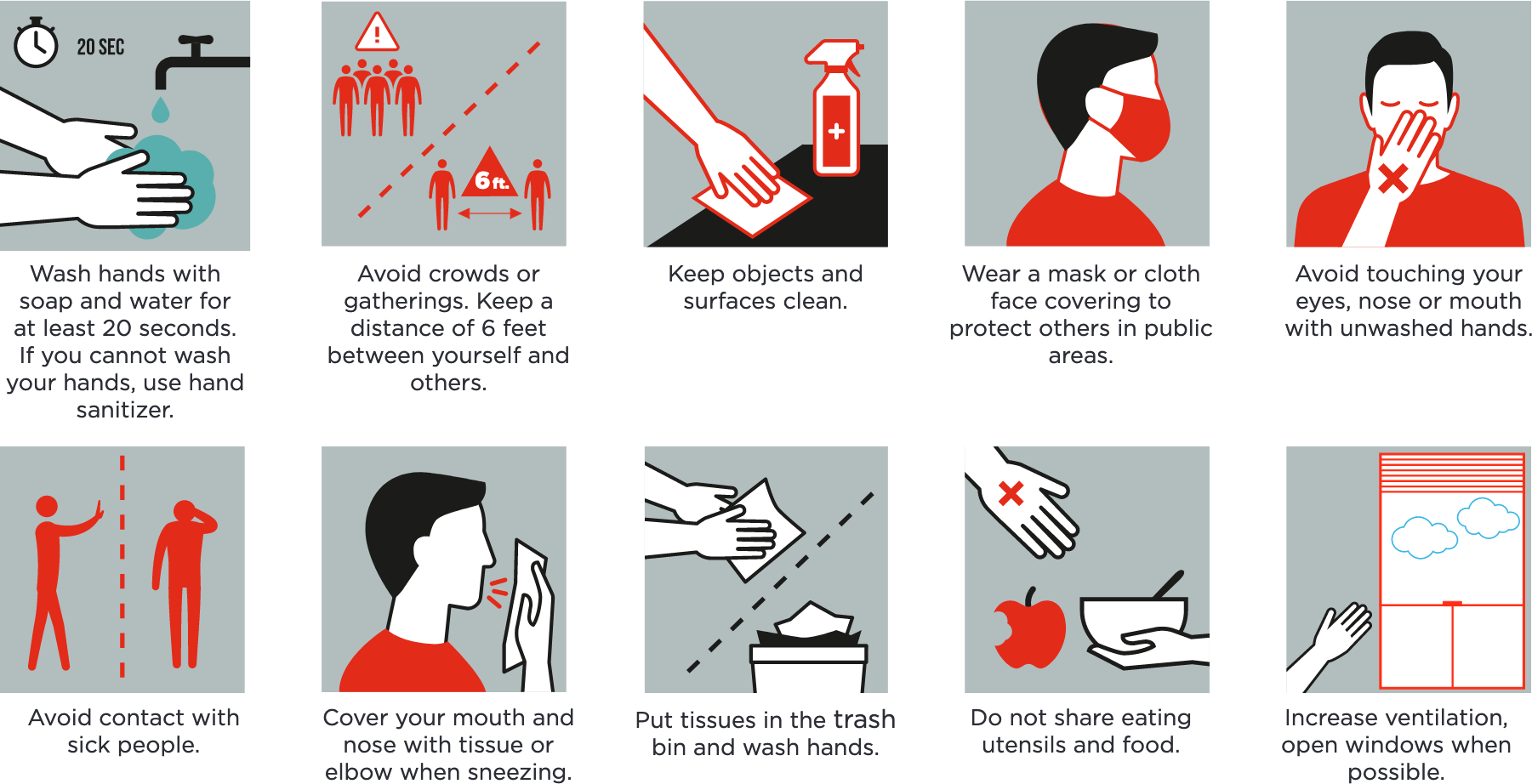 Tip 1. Wash hands with soap or water for at least 20 seconds. If you cannot wash your hands, use hand sanitizer.
Tip 2. Avoid crowds or gatherings. Keep a distance of 6 feet between yourself and others.
Tip 3. Keep objects and surfaces clean.
Tip 4. Wear a mask or cloth face covering to protect others in public areas.
Tip 5. Avoid touching your eyes, nose, or mouth with unwashed hands.
Tip 6. Avoid contact with sick people.
Tip 7. Cover your mouth and nose with tissue or elbow when sneezing.
Tip 8. Put tissues in the trash bin and wash hands.
Tip 9. Do not share eating utensils and food.
Tip 10. Increase ventilation, open windows when possible.
Some Common Symptoms
If you have any COVID-19 symptoms, you cannot come to campus.
If you start experiencing COVID-19 symptoms, contact Student Health Services at 337-482-1328 immediately.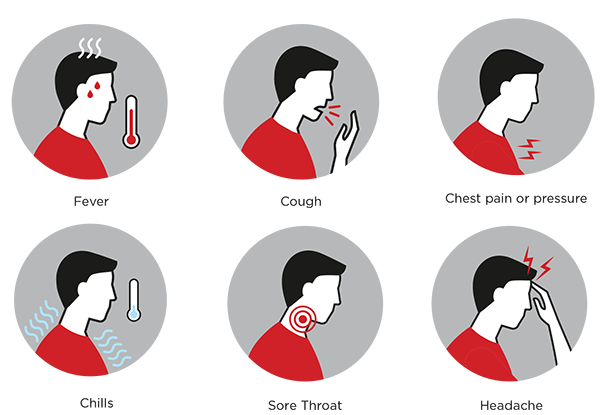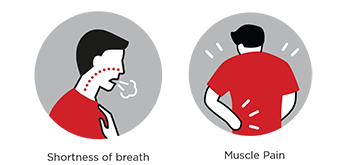 Taking Care of Your Mental Health
Taking care of your mental health is important.
Telehealth Counseling Sessions Available
The University's Counseling and Testing Center is offering telehealth sessions. Emergency in-person appointments are available.
To schedule a telehealth session, please (337) 482-6480 or email counseling@louisiana.edu. Sessions and services are free to University faculty, staff, and currently registered students.
Learn more on the Counseling and Testing website, including the center's plans for the upcoming semester and a list of resources to help you manage stress and emotional health.