What's on this page
Academics

Housing

Dining

Events on Campus

Health & Safety
How to Get a Vaccine
COVID-19 vaccinations are critical to reduce the severity of illness and protect high-risk populations. The CDC recommends that individuals stay up to date with COVID-19 vaccines and booster shots. Learn more about COVID-19 booster shots.
The University is not currently administering COVID-19 vaccines. Find a list of vaccine providers on the LDH website or call the Louisiana vaccine hotline at 1-855-453-0774. The vaccine hotline can also connect you with medical professionals who can answer questions.
How to Get a COVID-19 Test
COVID testing is available by appointment at Student Health Services on campus.
See a list of other local COVID-19 testing sites from the Louisiana Department of Health.
Guidelines for if You Feel Sick or Ill
Students who feel ill should stay home and call Student Health Services at (337) 482-1293 to schedule an appointment. 
View the CDC's latest guidelines for exposure to COVID-19.
Course Offerings & Delivery Methods
The University has completed extensive risk analysis across all functions of campus. Our goal is to blend in-person and online learning in a way that preserves valuable on-campus experiences and reduces the potential for exposure to coronavirus.
No permanent changes are being made to any course's delivery mode at this time. As always, the University continues to monitor the health situation and will adjust as necessary.
Instructors will alert students about any course delivery changes for this time period. Faculty members should discuss potential plans to alter course delivery methods with their department heads. If a change is approved, courses will remain listed in the catalog as originally scheduled.
Disability Services & Accommodations
Requesting disabilility accommodations
Students with disabilities should register with the Office of Disability Services to discuss accommodations for the upcoming semester. This includes concerns about wearing masks due to a disability.
Accommodations meetings will be conducted in a virtual format.
If a student needs to request an additional accommodation, fill out the "Additional Accommodation Request" in AIM via ULink.
Disability Services Testing Center
As long as the university is holding face to face classes, the ODS testing center will be open to students who need testing accommodations.
Schedule exams with ODS via your AIM account through ULink at least 3 days prior to the test.
Absences from Class
If you are experiencing any signs or symptoms associated with COVID-19, or do not feel well for any reason, do not come to class or to campus.
Students who feel unwell should complete the Anticipated or Unplanned Absence form to alert the dean of students.
If you are experiencing COVID or flu-like symptoms
Go home/stay in your residence, avoid contact with others, and inform your roommates.
Call the Student Health Center at 337-482-1328. 
Contact your instructors to inform them of your situation (i.e., if you have been instructed to quarantine or isolate, etc.) and discuss possible arrangements and ways to keep up with your courses. Do not wait until you are behind to reach out to your instructors.
If you are immunocompromised or uncomfortable attending classes
Consider your personal situation and determine if you can attend face-to-face classes. If you determine you should not attend classes on campus, review the course schedule and choose classes that are held online, remote, or that are HyFlex.
Though HyFlex courses have an in-person component, many can be modified to 100-percent remote delivery by working with the instructor.
If you start the semester but cannot complete it
If you realize you are unable to complete the semester in person once it begins, contact your instructor to see if there are any options to complete the course remotely.
Dupré Library
See the list of available services for remote teaching, learning, and research.
Research Services
Electronic Resources: The library's digital collections are available remotely 24 hours a day, 7 days a week. Search digital collections, including research databases, electronic journals, and full-text e-books. View guides to resources and tutorials.
Reference Assistance: Students and faculty can interact with librarians through the "Ask a Librarian" service. It is accessible from 7:30 a.m. to 9 p.m. Monday through Thursday, and 7:30 a.m. to 4:30 p.m. on Fridays. On weekends, the service is available from 10 a.m. to 4:30 p.m. on Saturdays, and 2-9 p.m. on Sundays. Appointments are also available via email at reference@louisiana.edu. Librarians can set up calls or Zoom meetings.
Departmental Librarians: Faculty members with questions about remote instruction may consult with a subject specialist librarian in their area.
Clarifying Student Expectations for Housing
Students will be responsible for complying with University public health policies as described in their UL Lafayette Housing contract. Failure to comply may render the student unable to participate in residence hall activities and/or may result in a referral to Student Rights and Responsibilities. This includes, but is not limited to:
Physical distancing
Compliance with isolation/quarantine protocols
Housing Health and Safety
We know that your health and safety are of the utmost importance. Here are some of the measures we're taking.
Masks are Recommended
Anyone entering a residence hall/apartment building (including residents) is encouraged to wear a face mask while in public spaces. The University's policy, updated on 03/14/22, states that face masks are recommended, but not required, in all indoor settings and outdoors while on University property.
Residential Life
All of our programs will follow the CDC guidelines.
You can look forward to participating online with trivia, grocery bingo, movie nights, video tournaments, and cooking demonstrations with your RA. We look forward to you attending programs and winning prizes, while making friends and learning about all the resources available for you to make your experience at UL Lafayette successful.
Changes to Dining Services
Campus Dining is working to protect students and employees who eat on campus.
Dining Services Adjustments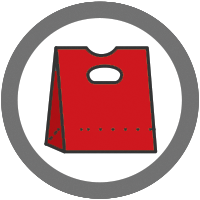 Carryout and Prepackaged Options: Expanded options for carryout orders.
Team Member Health
Personal Protective Equipment (PPE): Employees will follow all current University guidelines regarding the use of masks. Employees will continue to wear gloves.
Hand Washing: Staff will continue to wash hands frequently.
Team Member Health: Employees will regularly report on their health.
Cleaning, Sanitation & Protection

Sanitizing and Disinfecting: High-touch surfaces will be cleaned frequently with professional-grade products.
Technology: Touchless entryways, online ordering, cashless payments, and delivery options will limit contact between dining staff and students.
Meal Plans
Learn about meal plans for residents, commuters, and employees on the Office of Campus Dining website.
Masks Recommended on Campus
The University's Face Covering Policy recommends that all individuals, regardless of COVID-19 vaccination status, wear face coverings over their mouths and noses while on University property unless they are alone in a private office or workspace.
A department or unit may require all individuals wear face coverings over their mouths and noses if it is determined to be necessary during a specific face-to-face course, in a specific classroom, laboratory, and/or private office/workspace, or other areas.
Additional exemptions and face covering guidelines are outlined in the policy. View the University's policy >
Tips & Prevention
Getting vaccinated is the best way to prevent the spread of COVID-19. Vaccines are safe, effective and the most powerful tool we have to combat – and end – the pandemic.
Along with becoming vaccinated, you can take steps to slow the spread of COVID-19. Visit the CDC's website for more information on prevention.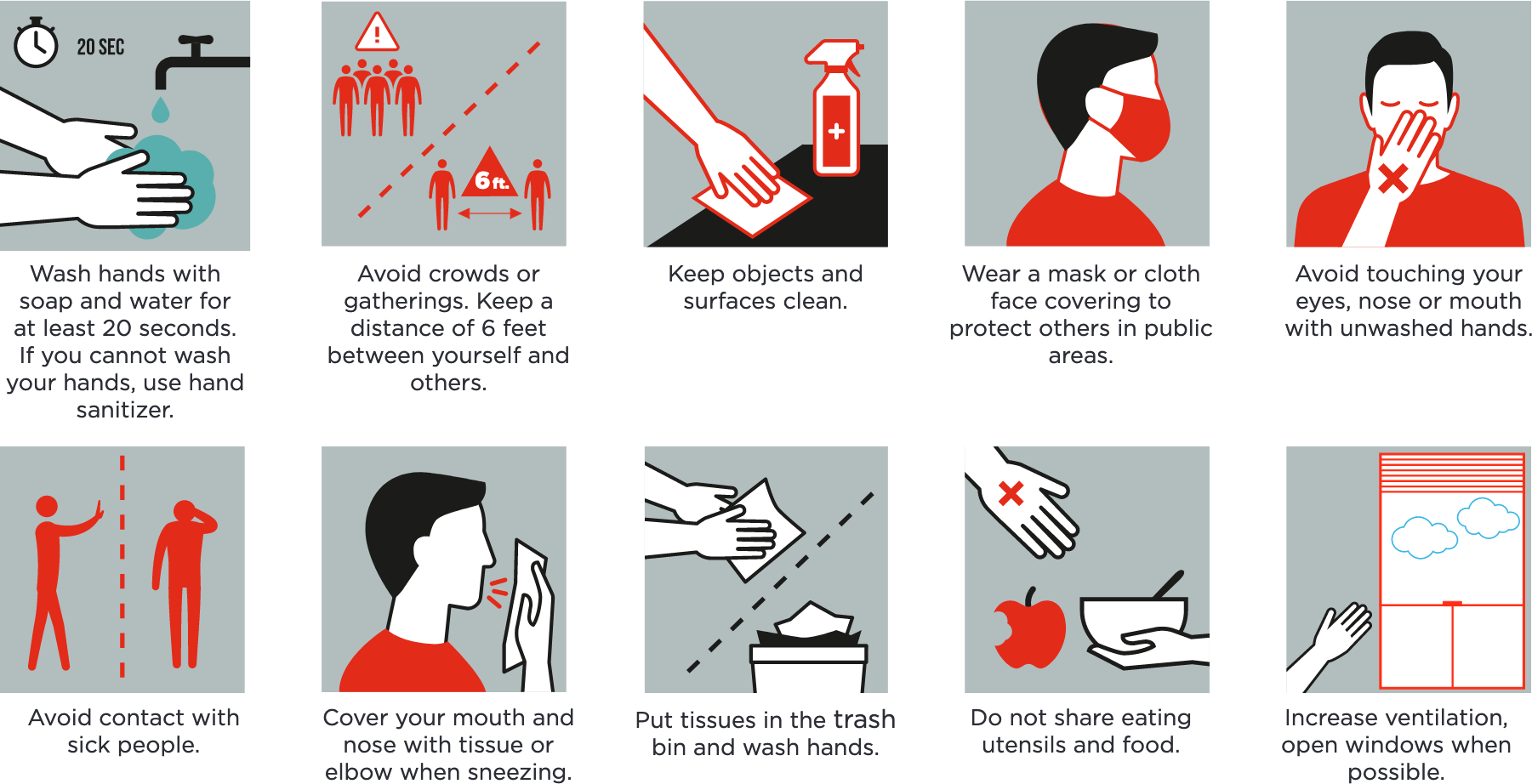 Tip 1. Wash hands with soap or water for at least 20 seconds. If you cannot wash your hands, use hand sanitizer.
Tip 2. Avoid crowds or gatherings. Keep a distance of 6 feet between yourself and others.
Tip 3. Keep objects and surfaces clean.
Tip 4. Wear a mask or cloth face covering to protect others in public areas.
Tip 5. Avoid touching your eyes, nose, or mouth with unwashed hands.
Tip 6. Avoid contact with sick people.
Tip 7. Cover your mouth and nose with tissue or elbow when sneezing.
Tip 8. Put tissues in the trash bin and wash hands.
Tip 9. Do not share eating utensils and food.
Tip 10. Increase ventilation, open windows when possible.
Some Common Symptoms
If you have any COVID-19 symptoms, you cannot come to campus.
If you start experiencing COVID-19 symptoms, contact Student Health Services at 337-482-1328 immediately.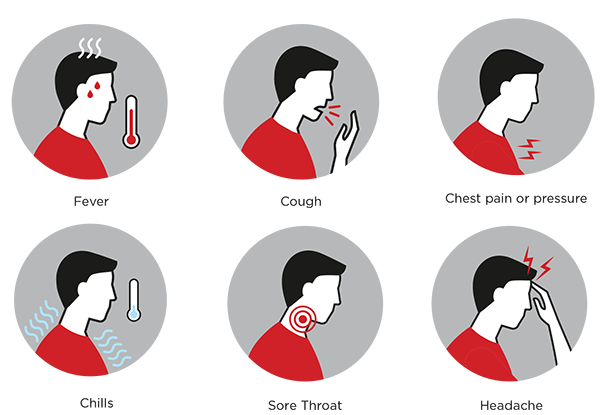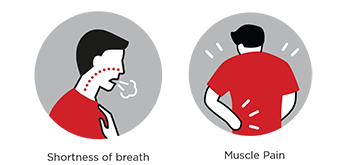 Taking Care of Your Mental Health
Taking care of your mental health is important.
Telehealth Counseling Sessions Available
The University's Counseling and Testing Center is offering telehealth sessions. Emergency in-person appointments are available.
To schedule a telehealth session, please (337) 482-6480 or email counseling@louisiana.edu. Sessions and services are free to University faculty, staff, and currently registered students.
Learn more on the Counseling and Testing website, including the center's plans for the upcoming semester and a list of resources to help you manage stress and emotional health.