Meet Architecture Major Alicia Coto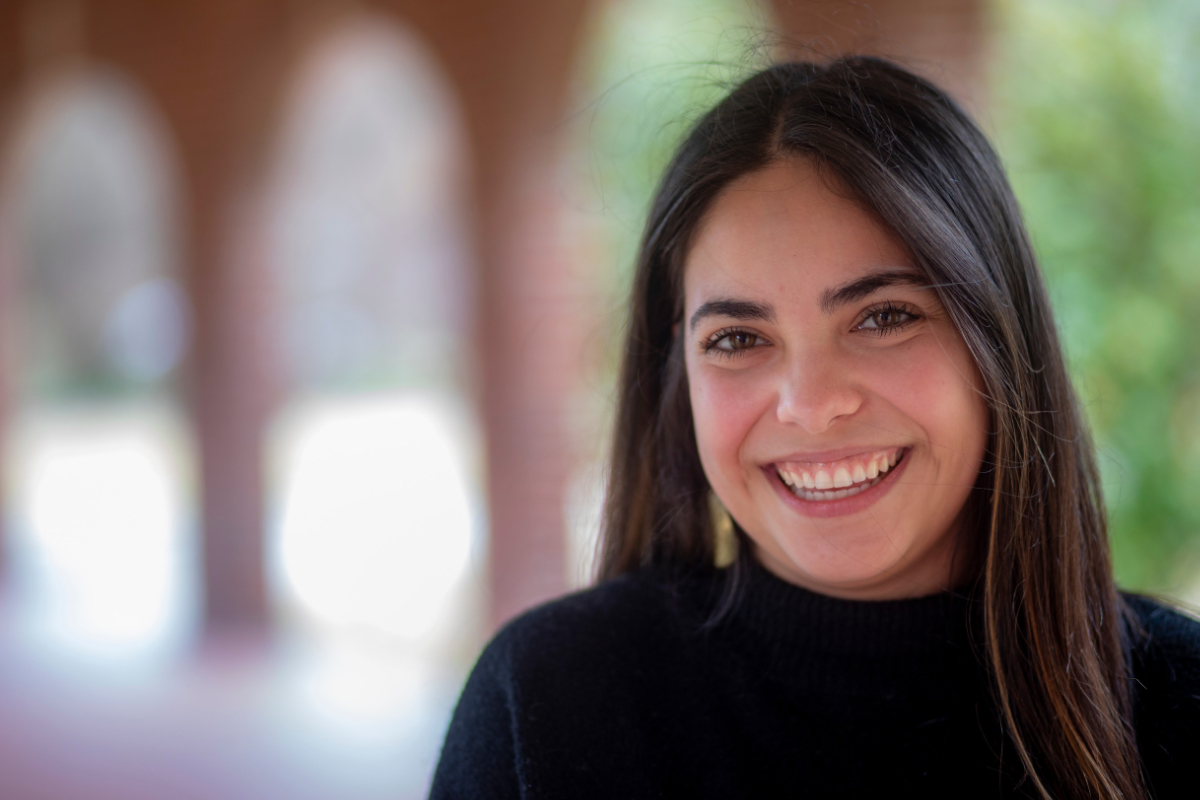 "I have learned how to draft, sketch, use essential computer programs, and most importantly, how to design and communicate my ideas effectively."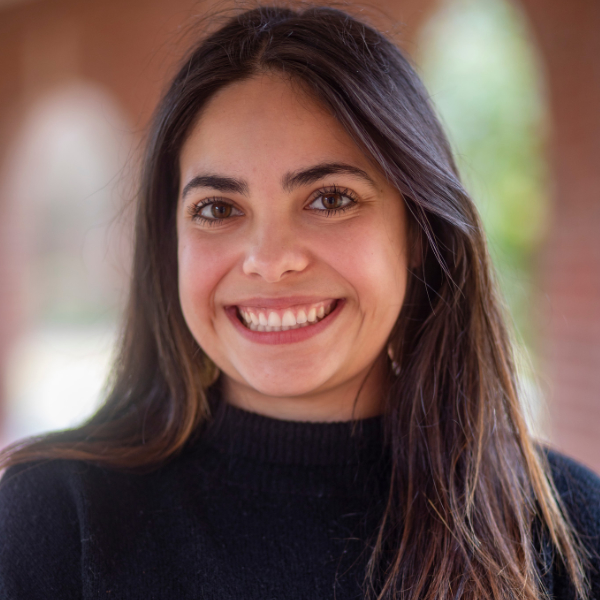 Alicia Coto
Major

Architecture

Hometown

Lafayette, La.
Where I'm From
I'm from Lafayette, where I grew up listening to my brother's college stories.
Where I Am
I am currently doing outreach in downtown Lafayette through the Y Lafayette sign. 
Where I'm Going
I'm going to earn my Master of Architecture and work in an urban design firm.
Alicia Coto decided to come to UL Lafayette because of her brother. 
"Growing up, I always looked up to him and heard so many stories about his college experience," she said. "UL Lafayette seemed like the obvious choice for me."
"I chose to study architecture because I am passionate about the world of design," she said. "I love to problem-solve, think critically, and search for the deeper meaning in works of art and literature. Architecture seemed like the perfect opportunity for me to combine all of my interests and to pursue my passion of making the world a more inviting and comfortable place through design."
The College of the Arts's studio culture is one of Alicia's favorite aspects of the architecture program. 
"Every semester, your studio class is a prerequisite for the next studio class. Because of this, you end up being around the people in your classes quite a bit," she said.  "Our major studio class is every Monday, Wednesday, and Friday for four hours, as well, and we typically come to studio after class to work on our projects. 
"Through this major, I have met and befriended some of the most amazing people I have ever met," she said. "These people are kind, generous, and unique.
"What makes this culture even more special is that it goes beyond the students. It pours over into the faculty. Through personal critiques, field trips, and studio class, these professors start to really know who you are and what the best method of success for you is. With this program, you are more than just a number or another student trying to graduate."
Alicia also finds time for fun in her life, saying Lagniappe Day is her favorite UL Lafayette tradition. 
"On this day," she explained, "There's music, canoe races, and a super huge crawfish boil. Lagniappe Day is always a day around spring break time, so the weather is perfect every year. It is a great time for everyone to take a break from their course load and relax with friends."
Alicia is also part of Sigma Sigma Sigma, the American Institute of Architecture Students (AIAS), and the Honors program. She gains leadership experience with Sigma Sigma Sigma and AIAS as the previous recruitment director and president, respectively. 
As president of AIAS, Alicia is creating opportunities for members. This includes an outreach project through downtown Lafayette with the Y Lafayette sign. 
"We chose the design for the mural through a competition our chapter of AIAS held," she said. The competition winners were members Adam Ortego and Emily Barrett, who created the sign's new paint design.
Through these experiences, Alicia has learned that while she feels ready to move into her field as a professional, it's important to be prepared for growth. 
"In architecture, one is never finished learning and growing in their craft," she said. "I have learned so much about who I am as a designer and feel very prepared to join the professional world and graduate school. 
"Through my extracurricular organizations, I have learned how to be a professional in the working world," she said. "I have leadership experience, networking skills, and I have learned extensively about teamwork through my time here. 
"I have learned how to sacrifice for the betterment of the team and myself and many other life lessons that I would not have gotten anywhere else," she said. "I have learned how to draft, sketch, use essential computer programs, and most importantly, how to design and communicate my ideas effectively."