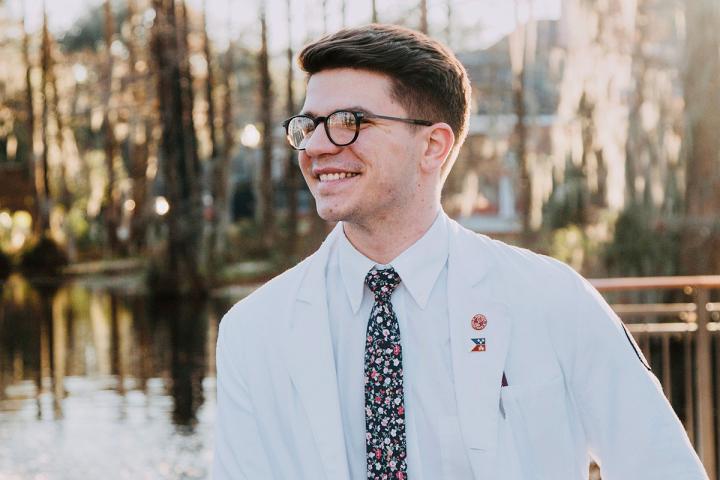 "The nursing program is definitely a close-knit group of people. We study together, we go to clinical together, we carpool to the bus stop, and we eat lunch together. By the time you graduate, it's like having your siblings graduate with you because you spend so much time together."
You should major in nursing if:
You understand the vital role nurses play in health care, and you want a career that lets you work to improve people's health.
You're a problem solver who can think critically and quickly in constantly changing environments.
You enjoyed biology, chemistry, and technology classes in high school.
A Bachelor of Science in Nursing degree is the first step to becoming a registered nurse (RN). RNs work in patient care settings and nursing leadership in a range of specializations, including mental health, labor and delivery, pediatrics, critical care, and more.
When you study nursing at UL Lafayette, you'll experience the challenging and rewarding aspects of the field. Learn through hands-on experience in clinical practice while developing the nursing research and leadership skills that will enhance your nursing career.
Other Nursing Programs at UL Lafayette
What's Nursing Like?
Research

Presentations

Clinicals

Interpersonal communication

Writing

Group work & collaboration
95%
Our graduates' average pass rate on the NCLEX-RN exam for the last 38 years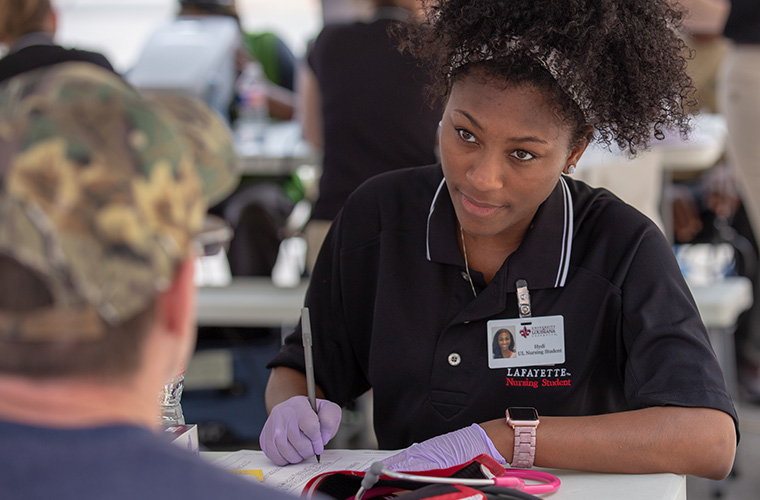 Caring for the Community
Louisiana has a rapidly growing health care industry and we focus on improving care for patients, especially in areas where there are a shortage of health care professionals. Nursing majors log thousands of hours in health-related service hours each semester, implementing community-based initiatives to provide health services and education to people throughout Acadiana.
Simulations & Learning Labs
Practice providing the same care you'll provide as an RN in our eight state-of-the-art simulation and learning labs. You'll use the facilities and mannequins to insert IVs and catheters, give CPR and medications, and deliver babies. Learning in our labs puts you in an elite group — we are home to one of only 144 simulation programs worldwide accredited by the Society for Simulation in Health Care.
Clinicals & Wellness Wednesday
As a nursing major, you'll learn how to provide hands-on patient care during five semesters of clinical experiences in local hospitals, community settings, psychiatric and mental health settings, homeless shelters, and at health fairs. Interact directly with patients to conduct physical examinations and to plan, implement, and evaluate culturally competent nursing care under the supervision of our clinical faculty. On campus, we run the Wellness Wednesday clinic, where nursing majors provide health screenings to UL Lafayette students, faculty, and staff.
Student Organizations
Freshmen living on campus can join the Nursing Living Learning Community, a group of nursing students who live in the same residence hall and attend classes together. All students can connect with other students and nursing professionals through the Sigma Theta Tau International Honor Society of Nursing, and the UL Student Nurses Association. Through these organizations, our students volunteer in the community and travel to national conferences to present research.