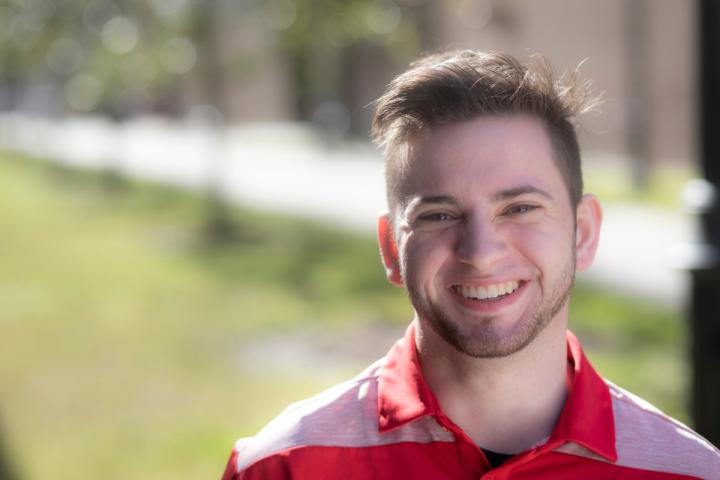 "I chose to study mechanical engineering because I enjoy problem-solving and helping people. Plus, I've always enjoyed building things and I have an aptitude for math. UL Lafayette's engineering program really drew me in when I came to tour the University."
You should major in mechanical engineering if: 
You are a creative problem solver.
You love science and math.
You like to tinker with electrical and mechanical objects.
When you major in mechanical engineering at UL Lafayette, you will discover how to transform your ideas into a physical reality.
You'll expand your knowledge of science and math while learning how to work in the field, a lab, or an office. Find solutions to problems with existing products and services, while also learning how to create something new.
Other Mechanical Engineering Programs at UL Lafayette
Mechanical Engineering at UL Lafayette
What's Mechanical Engineering Like?
Lab work

Group work & collaboration

Research

Writing

Presenting

Math
Our mechanical engineering classes stay small
With lab classes under 20 students you get one-on-one attention from our experienced and knowledgeable professors.
Life as a Mechanical Engineering Major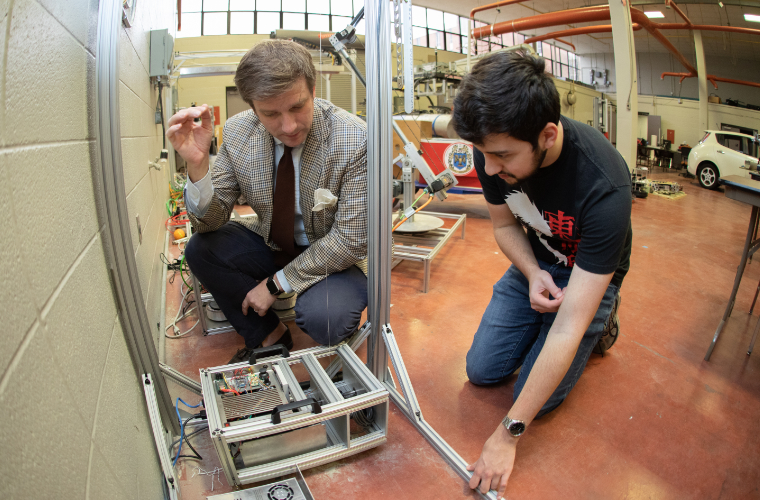 Mechanical Engineering Research Labs
Study and research a range of engineering disciplines in the Department of Mechanical Engineering's labs and facilities. Get hands-on research experience and work with professors to research robotics in the CRAWLAB or study solar energy in the START Lab. 
 
See all mechanical engineering labs
Join the Engineering Living-Learning Community
Live, learn, and engage with other first-year engineering students in the Engineering Living-Learning Community. Together with other engineering freshmen, you'll take classes together, live in the same residence hall, and join events and programs specifically for engineering students.
More about the Engineering LLC
Frank & Jessie Mosing Endowed Engineering Student Career Development Program
Get career development services, like resume writing advice, interviewing tips, internship and co-op education, and job placement help specifically for engineering students.
Explore career development
Student Organizations
Join student organizations and get to know your engineering colleagues while getting valuable experience for your career in engineering. The College of Engineering's unique organizations include the Designing Leaders and Engineering Ambassadors programs, which focus on service and leadership.
more about student organizations