What's on this page
Academics

Health & Safety

Employee Resources
Employee Vaccination Recommended
All University students and employees who are not fully vaccinated are strongly encouraged to consider vaccination. It is the most effective defense against infection and severe illness related to the virus. Vaccinations, combined with booster shots, have also been shown to be highly effective against COVID-19 strains, such as the Omicron variant. You can find COVID-19 vaccination providers in your area here.
How to Provide Proof of Vaccination
Employees who wish to upload their proof of vaccination can do so via this form.
Face Covering Policy Still in Effect
The University's Face Covering Policy was recently amended to recommend, but not require, that everyone wear face coverings in all indoor settings and outdoors while on University property.
A department or unit may require all individuals wear face coverings over their mouths and noses if it is determined to be necessary during a specific face-to-face course, in a specific classroom, laboratory, and/or private office/workspace, or other areas.
Read the final Face Covering Policy on the University Policies website.
How to Get a Vaccine
COVID-19 vaccinations are critical to reduce the severity of illness and protect high-risk populations and are required for all UL Lafayette students. The CDC recommends that individuals stay up to date with COVID-19 vaccines and booster shots. Learn more about COVID-19 booster shots.
The University is not currently administering COVID-19 vaccines. Find a list of vaccine providers on the LDH website or call the Louisiana vaccine hotline at 1-855-453-0774. The vaccine hotline can also connect you with medical professionals who can answer questions.
How to Get a COVID-19 Test
COVID testing is available by appointment at Student Health Services on campus.
See a list of other local COVID-19 testing sites from the Louisiana Department of Health.
Employee Resources
Human Resources has compiled a list of resources for employees during the COVID-19 pandemic.
Employee resources include:
Visit employee COVID-19 resources.
Class Sizes and Protocols
Social distancing measures will be in place in most classes, with the exception of some labs and studios.
The capacity of buildings has been determined by the Office of Environmental Health and Safety. Deans and department heads should work with Taz Winger to ensure classes meet capacity requirements to ensure social distancing. Deans and department heads are responsible for ensuring capacity is not exceeded during the semester.
For courses that regularly interact with the public, deans and department heads should develop plans for how such interactions can occur in a safe manner.
Field trips are limited to sites within Lafayette Parish or one of the parishes immediately adjacent to it. Longer field trips must be optional. Students must drive or will have to arrange for their transportation to and from the site. A suitable alternative activity will be provided to students who cannot attend the trip.
Disability Services & Accommodations
The Office of Disability Services has posted guidelines and updates for accommodating students with disabilities as we transition to remote delivery.
Requesting disability accommodations
Students with disabilities should register with the Office of Disability Services to discuss accommodations for the upcoming semester. This includes concerns about wearing masks due to a disability.
Accommodations meetings will be conducted in a virtual format.
If a student needs to request an additional accommodation, fill out the "Additional Accommodation Request" in AIM via ULink.
Disability Services Testing Center
As long as the university is holding face to face classes, the ODS testing center will be open to students who need testing accommodations.
Schedule exams with ODS via your AIM account through ULink at least 3 days prior to the test.
Research, Innovation & Economic Development
At the current time, all administrative services will continue to remain fully operational for the research community. These services include the Office of Research and Sponsored Programs (ORSP), the Office of Innovation Management (OIM), and the Office of Research Integrity (ORI), including research compliance committees such as IRB, IACUC, among others. Likewise, SPFAC is also equipped to serve the campus research community.
Read COVID-19 updates related to research.
Contact your post award specialist immediately if you need assistance with notifying sponsors or if you have questions related to your project. Contact the Sponsored Program Office with any other questions at spfac@louisiana.edu or (337) 482-2840.
Field Research
Note that all University employees must comply with the University's face covering policy while conducting field research.
Institutional Review Board
The Institutional Review Board continues to function, as usual, to ensure that research involving human subjects is carried out in a compliant manner. Please contact IRB chair Dr. Hung-Chu Lin or the Director of Office of Research Integrity Dr. Robin Schneider-Broussard (IRB@louisiana.edu) for further information. All other research compliance committees are also operational, as outlined in the Research COOP Plan.
Dupré Library
See the list of available services for remote teaching, learning, and research.
Research Services
Electronic Resources: The library's digital collections are available remotely 24 hours a day, 7 days a week. Search digital collections, including research databases, electronic journals, and full-text e-books. View guides to resources and tutorials.
Reference Assistance: Students and faculty can interact with librarians through the "Ask a Librarian" service. It is accessible from 7:30 a.m. to 9 p.m. Monday through Thursday, and 7:30 a.m. to 4:30 p.m. on Fridays. On weekends, the service is available from 10 a.m. to 4:30 p.m. on Saturdays, and 2-9 p.m. on Sundays. Appointments are also available via email at reference@louisiana.edu. Librarians can set up calls or Zoom meetings.
Departmental Librarians: Faculty members with questions about remote instruction may consult with a subject specialist librarian in their area.
Student Records & FERPA
The U.S. Department of Education has provided a list of FAQs regarding student privacy and student records as it relates to the COVID-19 response.
Students of Concern
The Students of Concern Team is a campus resource dedicated to assisting students who may be in distress or experiencing challenging or difficult life circumstances. The team provides consultation and intervention to assist students who may be struggling. Learn more about the Students of Concern Team.
Faculty are encouraged to work with the Dean of Students if a student exhibits concerning behaviors that interfere with their ability to succeed in school. This may include:
Students who are disruptive.
Students who are not engaged or participating, or who have difficulty with the remote learning process.
Students who are dealing with depression, anxiety, or suicidal thoughts. These may be evident through students' writings, online posts, emails, or interactions on Zoom.
Students who become physically ill and cannot engage in remote learning for a few days because of medical issues.
IT Support
The IT Service Desk is maintaining its regular support structure. Employees are encouraged to seek answers to questions and tech issues before contacting the service desk. View resources to assist you as you work remotely, including information such as how to access Webaid remotely and establish remote desktop access.

You can contact the service desk during normal work hours via phone at (337) 482-4357. If you are unable to reach a support person, leave a message. The voicemail system will automatically create a service ticket for your call. You can also email support personnel at ithelp@louisiana.edu.
Tech shortages and delivery delays possible
With a surge in demand nationwide for technology resources such as laptops and WiFi hotspots that enable teleworking, some companies are experiencing supply shortages and delivery delays. AT&T, Dell, Verizon, Apple, and others have reported challenges in fulfilling orders and keeping ahead of customers' needs.

As a result, UL Lafayette, other higher education institutions and private companies are experiencing delays in having orders fulfilled and shipped. Though vendors are working to ramp up their production schedules, it will take a while to fulfill back orders.

UL Lafayette's procurement, information technology, and telecommunications staffs ask for patience as they work to deliver the tools the University needs to continue its operational functions remotely.
Timesheets
University Computing Support Services has developed a service that enables employees to access WebAid on- or off-campus using their web browsers. No additional software is needed.
Access WebAid via a web browser.
View instructions and learn more about accessing WebAid remotely. Email the IT Service Desk with questions at ithelp@louisiana.edu.
All updates are available on the Purchasing website.
Protocol for Emergency Purchases
Gov. John Bel Edwards has lifted the state of emergency for COVID-19, however, supplies will be available until they have been expended. 
Please continue to utilize the following protocols for obtaining supplies:
Personal Protective Equipment (PPE) is available by submitting the online Work Order Form. Choose "COVID Supplies" as the type of service. Requests may be made multiple times as the need arises while supplies are available. This includes cloth masks for employees, disposable masks for students and the public, clear masks for instructors or others, disinfecting spray, sanitizing gel in individual 6 to 8 oz bottles and gallon containers, and disinfecting wipes.

All PPE ordered through the work order process can be picked up at Central Receiving at 429 Cherry St.
PPE and supplies such as cloth face masks must be requested by the dean, department head, or director of each area on campus.

Purchases that are necessary must follow the Procurement Rules and Regulations that are on the Purchasing website by utilizing the requisition process in Banner or by utilizing a LaCarte card.
Home delivery
Home delivery is no longer allowed unless prior approved by the Assistant Vice President for Administration, Marie Frank.
University departments are asked to scan all receiving reports and/or utilize the online fillable pdf partial receiving reports and email them to accountspayable@louisiana.edu. Scanning of packing slips is preferred if possible. Email purchasing@louisiana.edu with questions.
Ordering Face Masks, Personal Protective Equipment (PPE) & Sanitation Supplies
The Office of Purchasing has purchased face masks to accommodate faculty, staff, students, and visitors. The University will provide two washable, cloth face-coverings for each employee who returns to work on campus and disposable face masks for students and visitors.
Face masks must be requested by the dean, department head, or director of each area on campus. The request must be submitted through the Online Work Order Form by choosing "COVID Supplies" under Type of Service. Requests may be made multiple times as the need arises.
Face masks can be obtained at Central Receiving at 429 Cherry St. and picked up by departmental representatives.
The Office of Environmental Health and Safety is responsible for the approval, central storage, and distribution of disinfectants. In collaboration with the Office of Student Health Services and ABM America (the University's custodial vendor), the following are approved products that will remove contaminants from any surface. They include:
VIREX surface cleaner;
hand sanitizing liquid;
disinfectant wipes; and
bleach.
These products are also ordered through the Online Work Order Form and are available at Central Receiving at 429 Cherry St. and may be picked up by departmental representatives.
Plexiglass face masks and shields are being ordered for workstations of employees who will have to interact face-to-face with others and are unable to social distance.
Please submit an Online Work Order Form for any of the needs above. Work orders can be submitted via the online work order form. Choose "COVID Supplies" under Type of Service.
To minimize costs, standardize approved disinfectants, and provide documentation for reimbursement from FEMA, the Office of Purchasing requests that departments refrain from purchasing these items on LaCarte cards or otherwise unless approved by the assistant vice president for administration, director of purchasing. For other emergency supply questions, please email purchasing@louisiana.edu.
Interoffice Mail
As you work remotely, you are encouraged to utilize electronic means of communication whenever possible. Most businessesthat used to be done on paper can now be done electronically. Visit department websites for information regarding each department's online forms.
Instead of sending interdepartmental mail, scan and email it whenever possible.
Interdepartmental mail that cannot be scanned, e.g., contracts, checks, etc, can be dropped off and distributed in the interoffice mail room in Martin Hall.
Post Office
The Post Office is open during regular business hours for University incoming and outgoing mail.
The Student Union is open, so you can access your campus mailbox during Union hours. If you have any questions or concerns, please contact the Post Office at 337-482-6113.
Travel Restrictions
All travel is currently allowed. However, be aware of any restrictions or guidelines in your travel location. It is possible that some governments may put in place travel restrictions, stay-at-home or shelter-in-place orders, mandated quarantines upon arrival, or even state border closures while you are traveling.
International Travel
All international travel must have a letter of justification approved by the University Vice President for Administration & Finance before making any travel arrangements.
Attach the letter in Chrome River which will be routed to the Vice President. The status of the preapproval can be checked within Chrome River.
Changes to Dining Services
Campus Dining is working to protect students and employees who eat on campus.
Dining Services Adjustments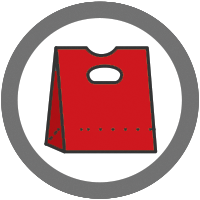 Carryout and Prepackaged Options: Expanded options for carryout orders, including delivery where feasible.
Service during Quarantine: Safe meal delivery options to isolated locations for students experiencing symptoms or diagnosed with COVID-19.
Team Member Health
Personal Protective Equipment (PPE): Employees will follow all current University guidelines regarding the use of masks. Employees will continue to wear gloves.
Hand Washing: Staff will continue to wash hands frequently.
Team Member Health: Employees will regularly report on their health.
Cleaning, Sanitation & Protection

Sanitizing and Disinfecting: High-touch surfaces will be cleaned frequently with professional-grade products.
Technology: Touchless entryways, online ordering, cashless payments, and delivery options will limit contact between dining staff and students.
Meal Plans
Learn about meal plans for residents, commuters, and employees on the Office of Campus Dining website.
Masks Recommended on Campus
The University's Face Covering Policy recommends that all individuals, regardless of COVID-19 vaccination status, wear face coverings over their mouths and noses while on University property unless they are alone in a private office or workspace.
A department or unit may require all individuals wear face coverings over their mouths and noses if it is determined to be necessary during a specific face-to-face course, in a specific classroom, laboratory, and/or private office/workspace, or other areas.
Additional exemptions and face covering guidelines are outlined in the policy. View the University's policy >
Tips & Prevention
Getting vaccinated is the best way to prevent the spread of COVID-19. Vaccines are safe, effective and the most powerful tool we have to combat – and end – the pandemic.
Along with becoming vaccinated, you can take steps to slow the spread of COVID-19. Visit the CDC's website for more information on prevention.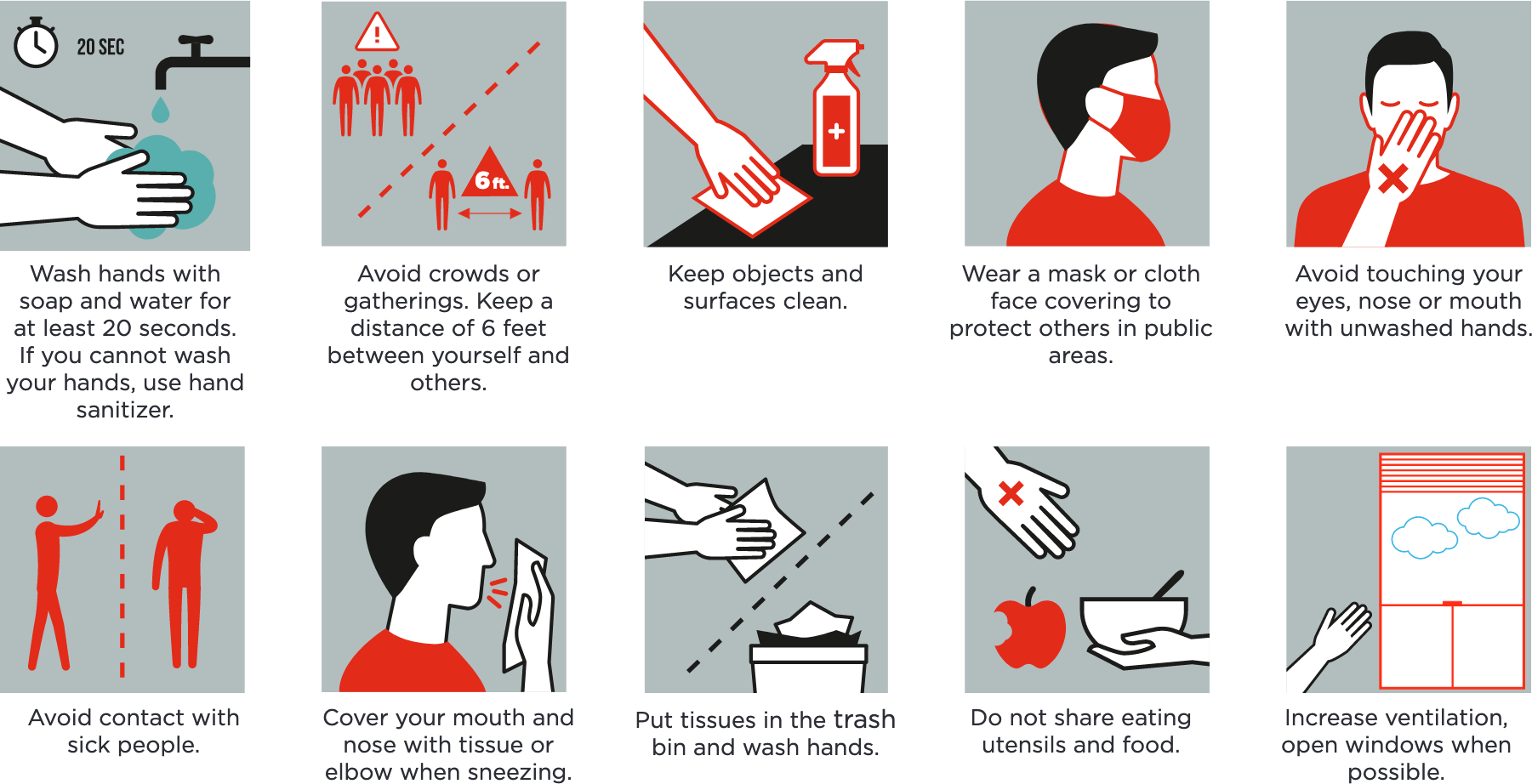 Tip 1. Wash hands with soap or water for at least 20 seconds. If you cannot wash your hands, use hand sanitizer.
Tip 2. Avoid crowds or gatherings. Keep a distance of 6 feet between yourself and others.
Tip 3. Keep objects and surfaces clean.
Tip 4. Wear a mask or cloth face covering to protect others in public areas.
Tip 5. Avoid touching your eyes, nose, or mouth with unwashed hands.
Tip 6. Avoid contact with sick people.
Tip 7. Cover your mouth and nose with tissue or elbow when sneezing.
Tip 8. Put tissues in the trash bin and wash hands.
Tip 9. Do not share eating utensils and food.
Tip 10. Increase ventilation, open windows when possible.
Some Common Symptoms
If you have any COVID-19 symptoms, you cannot come to campus.
If you start experiencing COVID-19 symptoms, contact Student Health Services at 337-482-1328 immediately.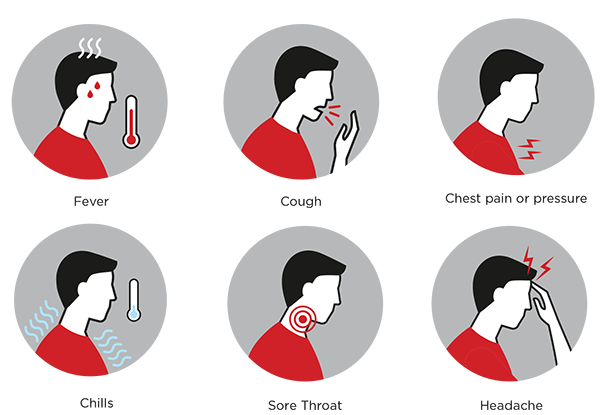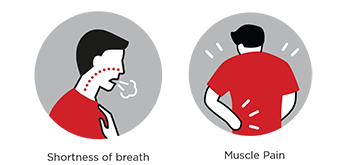 Taking Care of Your Mental Health
Taking care of your mental health is important.
Telehealth Counseling Sessions Available
The University's Counseling and Testing Center is offering telehealth sessions. Emergency in-person appointments are available.
To schedule a telehealth session, please (337) 482-6480 or email counseling@louisiana.edu. Sessions and services are free to University faculty, staff, and currently registered students.
Learn more on the Counseling and Testing website, including the center's plans for the upcoming semester and a list of resources to help you manage stress and emotional health.