Excelling
Exceeding
Ragin'
UL Lafayette consistently ranks among some of the best colleges in the country. In fact, we are regulars in the annual Princeton Review's "best colleges" guide. Students surveyed for the guide cite the University's programs in education, computer science and engineering as "some of the best in the nation" and note that the student body is friendly, diverse and loves the local community.
Excelling
Exceeding
Ragin'
UL Lafayette's online bachelor's program earned a numerical ranking of No. 68 in the 2017 U.S. News & World Report Best Online Programs rankings. It was the highest-ranked program in the state.
We offer three online undergraduate programs in health care and a bachelor's degree in health services administration.
Excelling
Exceeding
Ragin'
Even in the midst of tuition increases state-wide, we're working to ensure our students have the aid they need.
We're committed to providing an affordable and high quality education to all qualified students.
July 11th, 2018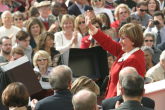 Planning is underway for the establishment of the Kathleen Babineaux Blanco Public Policy Center at the University of...
Read More ➝
June 14th, 2018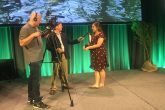 The University of Louisiana at Lafayette's American Society of Civil Engineers student chapter recently earned a...
Read More ➝
June 13th, 2018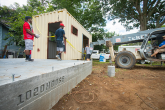 Sections of the 1020 House shipped out Wednesday from the University of Louisiana at Lafayette campus. Forklifts and...
Read More ➝
July 21st, 2018
Come to the museum and beat the summer heat with a free family admission day! You can enjoy games in the galleries,...
Read More ➝
July 27th, 2018
Enjoy an evening with museum staff as you taste Spanish wine and fine cheese in honor of the exhibition "Salvador Dalí...
Read More ➝
August 11th, 2018
Join us on the second Saturday each month for yoga at the Hilliard Museum led by an RYT-200 certified instructor....
Read More ➝