Excelling
Exceeding
Ragin'
UL Lafayette consistently ranks among some of the best colleges in the country. In fact, we are regulars in the annual Princeton Review's "best colleges" guide. Students surveyed for the guide cite the University's programs in education, computer science and engineering as "some of the best in the nation" and note that the student body is friendly, diverse and loves the local community.
Excelling
Exceeding
Ragin'
UL Lafayette's online bachelor's program earned a numerical ranking of No. 68 in the 2017 U.S. News & World Report Best Online Programs rankings. It was the highest-ranked program in the state.
We offer three online undergraduate programs in health care and a bachelor's degree in health services administration.
Excelling
Exceeding
Ragin'
Even in the midst of tuition increases state-wide, we're working to ensure our students have the aid they need.
We're committed to providing an affordable and high quality education to all qualified students.
November 17th, 2017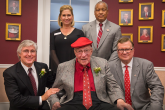 The University of Louisiana at Lafayette has recognized an oilfield innovator and a medical entrepreneur as its 2017...
Read More ➝
November 16th, 2017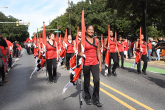 Homecoming Day starts with runners lacing up their sneakers for the Ragin' Road Race. The 5K will start at 8 a.m. at...
Read More ➝
November 15th, 2017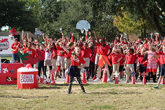 Schools and businesses displayed their Louisiana Ragin' Cajuns spirit and pride this week. They were recognized...
Read More ➝
November 17th, 2017
Ragin' Cajuns Athletics is hosting a Jambalaya fundraiser to help make a family's Christmas!  Pick up will be on...
Read More ➝
November 17th, 2017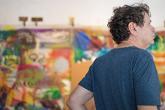 Join us during homecoming week for our last program of the season. Local artist and USL alum Francis Pavy, whose work...
Read More ➝