Theatre alum Clayton Shelvin finds new challenges in Silicon Valley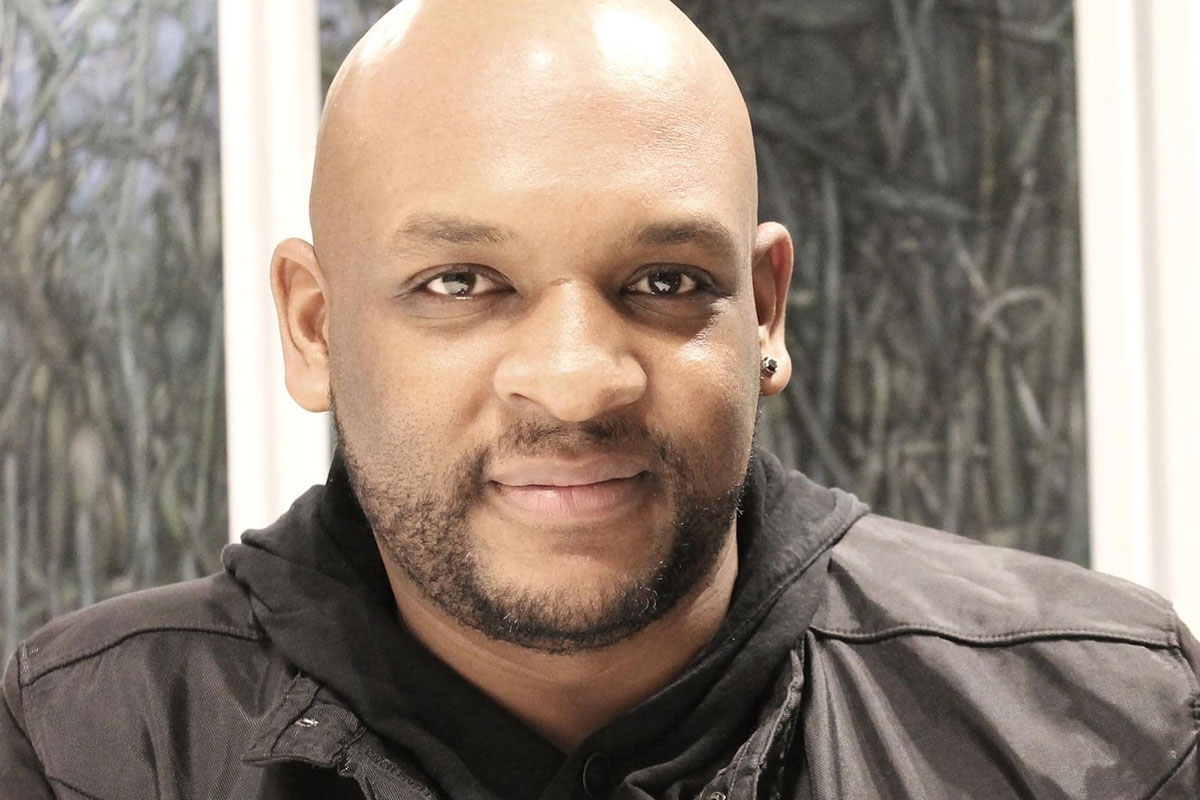 "The good thing about the small theatre program is they allowed you to do whatever you wanted — it wasn't a free-for-all, but I'd say like, 'I want to direct a play,' and they'd say, OK, how can we support you?'"
Clayton Shelvin
Graduation Year

Class of 2009

Major

Performing Arts: Theatre

Hometown

Carencro, La.
Where I'm From
I'm from Carencro, La., where I grew up loving music and learning about theatre.
Where I Am
I'm the director of development for TheatreWorks Silicon Valley.
Where I'm Going
I'm working to cultivate inclusive and diverse performing arts spaces.
Clayton Shelvin has used his performing arts degree to travel and work across the country, and now he's bringing his expertise to one of the best theatre companies in the United States.
Clayton earned his Bachelor of Fine Arts in Performing Arts with a concentration in theatre from UL Lafayette in 2009. He originally started his college career at Nicholls State University, but Hurricane Katrina and his love for theatre prompted him to transfer to UL Lafayette after he saw a production of "Urinetown" on campus.
"It was the first time I had seen a college production and I actually knew some of the people in the program, and I thought, 'Oh, this would be amazing. I have to transfer," he recalled. "I was like, 'This is the only chance I'll get to do this. I need this experience.'"
Clayton's love of theatre started with a love of music. His family loved music, and he joined band in middle school, which gave him the opportunity to play music for dance productions and become a part of the theatre for the first time.
Then, after graduating from high school, he attended an immersive program in New York City for prospective performing arts majors.
"I got to hang out with all these kids from around the country and we saw a Cirque du Soleil show — and I had never heard of it, never seen it," he said. "And I was in the theatre in tears, super moved by the whole thing, as a 17-year-old.
"For me, that was always the moment I go back to where I was like, 'This is really powerful and has the power to move and change people.' I remember walking out of that space feeling really changed," he said. "After that, there was never a question of what I wanted to do."
Getting Hands-On Experience as a Theatre Major
As a student at UL Lafayette, Clayton did "everything," including stage managing, designing and constructing costumes, lighting, and directing.
"The good thing about the small theatre program is they allowed you to do whatever you wanted — it wasn't a free-for-all, but I'd say like, 'I want to direct a play,' and they'd say, 'OK, how can we support you?'"
That's how Clayton ended up directing his own show, a two-hour production called "The Exonerated." It sold out every night.
"It was these different stories of all these people — true stories — who were wrongly accused and spent a long time in prison and then were exonerated much later," he said. "For me, it was my first entry into social justice and looking at some of those issues."
After graduating, Clayton earned his master's degree in arts administration from the University of New Orleans and spent time in New York and Ohio. He moved back to New Orleans and worked as the associate artistic director at Le Petit Theatre while doing choreography and directing for different productions in the city.
He was the first performing arts director for the Acadiana Center for the Arts in Lafayette, and now he's living in San Francisco.
Taking on a New Role in Theatre
As the director of development for the Tony Award-winning TheatreWorks Silicon Valley, Clayton oversees all of the fundraising for the organization and is responsible for bringing in half of TheatreWorks' $10 million annual budget.
"It's a pretty amazing place, and for someone like me, it's like the pinnacle of where I want to be," he said.
His experiences working in the South and "building something new" at nearly every job in his career helped Clayton stand out when interviewing for the role.
"They were really looking for a way to expand their work globally and increase the capacity of their work ," he said. "They were really open to me with what mattered: diversity, a new way of thinking, and not just someone from Silicon Valley.
"I think that's part of what makes me a good fit for this job: they were so interested because I've worked in some places in the South where the mentality is totally different and our approach to doing the work is totally different."
As he adjusts to his new job in a new city, Clayton's using the opportunity to create change.
"One of the things am hyper-aware of is that I'm a Black man, and there are very few people who do this work who look like me," he said. "I feel this enormous opportunity to hopefully, really motivate and inspire some of the young women and men who look like me to take these risks."