Meet mechanical engineering major Claire Werther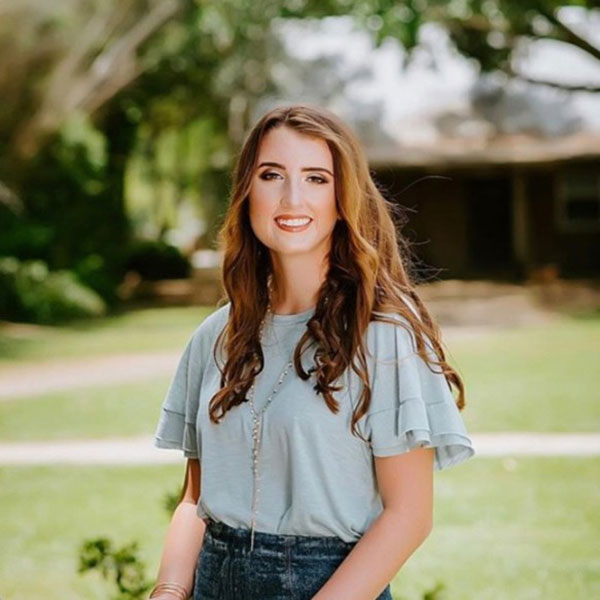 "Everyone here wants you to succeed and lets you know that they are here to help. All of my professors have been amazing at both communicating and creating a learning environment that is full of discussion and creativity."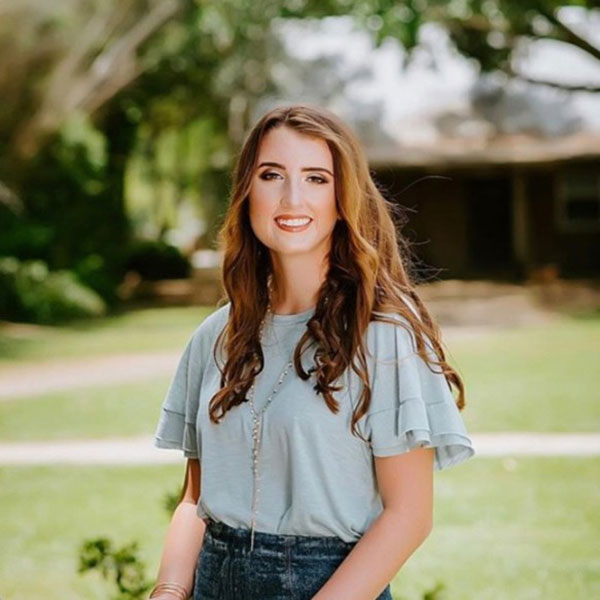 Claire Werther
Major

Mechanical Engineering

Hometown

Lafayette, La.
Where I'm From
I'm from Lafayette, La., where I grew up loving math and physics.
Where I Am
I'm a mechanical engineering Honors student, Ragin Cajun Catholic, and research apprentice.
Where I'm Going
I am going to make a career out of making life-saving equipment.
Claire Werther started her college career in the Engineering Living Learning Community and the Honors program as a mechanical engineering student. 
"I was able to make friends not only in Honors, but also in mechanical engineering," she said. "The LLC allowed me to be able to connect with people outside of the classroom and make great friendships. 
"Honors also provided me with the opportunity to serve," she said. "This allowed me to help the Honors community with events and donate items to great causes."
She chose to major in mechanical engineering because of her love of math and physics.
"Being able to apply these concepts to create new machines and resources that will better society is something that I would love to be a part of," she explained. "This problem-solving career is one that I would be proud to pursue."
Now, she has found her path because of the mechanical engineering classes and research experience she's gotten here.
"I took Intro to Mechanical Engineering my freshman year and was able to learn about the different ways mechanical engineering is utilized," she said. "It was in this class that I first considered getting a minor in biomedical engineering.
"While I have not officially declared a minor, I would love to minor in biomedical engineering so that I can make life-saving equipment," Claire explained.
"The human body is very interesting to me and I would love to be able to make devices like artificial limbs and pacemakers that can prolong and enhance the quality of one's life."
Student Research Experience in Engineering
Claire is working with Dr. Seonhee Jang as a research apprentice. Here, she helps with the research of materials engineering.
"This opportunity has allowed me to grow in my knowledge of materials," she said, "which helped me tremendously to understand the concepts of the course Materials of Engineering that I am taking this semester. 
"I am able to not only research different ways to analyze materials, but I am able to see how these analysis techniques work with my own eyes," she said.
Exploring Her Interests Across Campus
Claire makes sure to spend time working on things other than engineering, as well.
"One of my favorite non-major classes that I took my freshman year was Acting I," she said. "The class taught me new ways to view and critique performance, and it also provided me a platform to enhance me auditory skills. 
"I had to break out of my shell and not only present in front of a class, but fully understand the character I was portraying," she said. "This class also gave me the opportunity to meet new people, as the class was not full of engineers, but of people from all majors."
She's also a member of Ragin Cajun Catholics.
"I have been able to make new friends and I have been able to grow my faith at Our Lady of Wisdom Church and Catholic Student Center," she explained. "There are so many great programs they provide, and it is right there on campus."
Claire is able to balance all of her commitments because of the experiences she's had at the University.
"UL Lafayette has given me a place where I can learn the concepts and disciplines necessary for my career," she said. "But it has also taught me many other valuable lessons. I have learned to live on my own and how to manage my day so that I am not only working but finding time to better myself. 
"This skill is important because this will allow me to be at my best for work while being able to maintain my health and social life," she explained. "Overall, UL Lafayette has provided me a great place to learn and grow.
"Everyone here wants you to succeed and lets you know that they are here to help," she said. "All of my professors have been amazing at both communicating and creating a learning environment that is full of discussion and creativity. 
"Not only are my specific teachers here to help," Claire said, "but all of the faculty members including the librarians. I have stayed late at the library and forgot my dry erase markers, and this one librarian heard me say I had forgotten mine while she was leaving and she ran back to her office, unlocked it, and came back with a pack of markers. It was so simple but was so helpful."