Meet Alyssa Bienvenu, mathematics and chemistry alum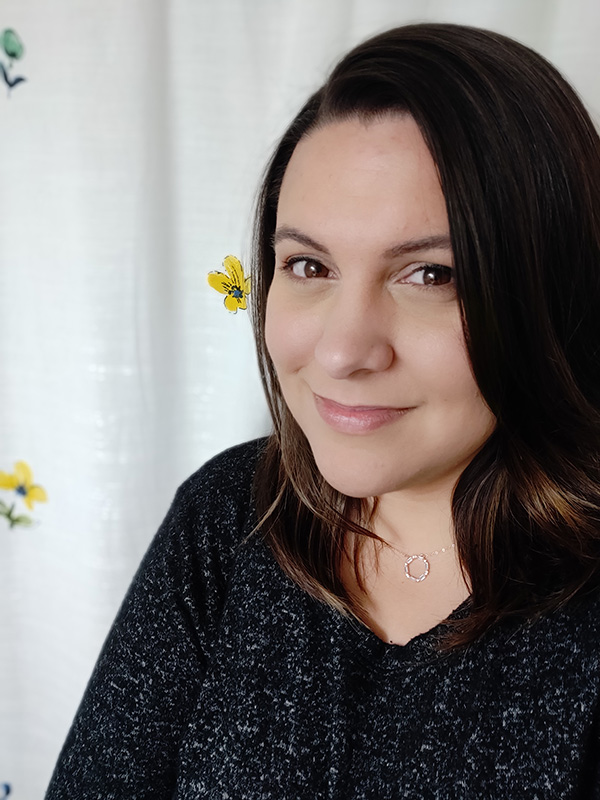 "My plan is to become a college professor with a focus on teaching — or enter the realm of science communication, or some combination of these fields. My love for communicating science to non-scientists started at UL Lafayette in The Learning Center."
Alyssa Bienvenu
Graduation Year

Class of 2017

Major

Mathematics, Chemistry

Hometown

New Iberia, Louisiana
Where I'm From
I'm from New Iberia, Louisiana.
Where I Am
I'm working on my Ph.D. at Penn State University.
Where I'm Going
I want to be a college professor or science journalist, so I can make science accessible to everyone.
Alyssa Bienvenu earned her Bachelor of Science in 2017 with a dual major in mathematics and chemistry. She's combined her love of the two subjects and is now a Ph.D. candidate in theoretical chemistry at Penn State University.
"I have loved school since I was in kindergarten," she said. "As I got older and continued learning, it only made sense that I keep going until I couldn't anymore."
Alyssa spends her days at Penn State University writing code, reading research articles, and testing codes for speed and accuracy of predictions.
 
"When I am not conducting research, I am heavily active as a tutor for undergraduate students and in student organizations," she said.
"While in undergrad, I was a tutor and supplemental instructor in The Learning Center. I already enjoyed tutoring privately prior to that experience, but working as a supplemental instructor solidified my desire to teach."
"I really love making weird metaphors about science that help students better visualize the concepts," she explained. "I am slowly working on a science blog that puts all of my metaphors in one place for teaching science to the general public."
 
Alyssa earned her mathematics degree to Dr. James Kimball. Dr. Kimball suggested the major in his calculus III class during the summer between Alyssa's freshman and sophomore years.
 
"Thanks, but I'm already a double major in chemistry and chemical engineering," Alyssa told her professor.
 
"Well, then you should triple major," Dr. Kimball responded.
 
Despite thinking this was absurd, Alyssa looked into the proposal. She found it to be a manageable addition to her course load.
 
"After my second year, I decided that I really loved the intersection between chemistry and math," she said. At this point, she dropped her chemical engineering major to focus on the remaining two.
 
Since joining the Ph.D. program at Penn State University, Alyssa has found her mathematics degree essential to her success as a theoretical chemist.
 
"My chemistry degree may have given me the chemical intuition to work with reactions, but my math degree is what allows me to do my everyday work," she said.
 
Alyssa always considered attending UL Lafayette, especially since her mother was a UL Lafayette graduate.
 
"I've been a Ragin' Cajun since birth! My favorite part about UL Lafayette was the sense of community," Alyssa recalled.
"I never felt like I was just a number in the crowd. My professors knew who I was and cared about my education and well-being. For me, UL Lafayette felt like home from the moment I walked on campus."