Madison Russell's journey started at UL Lafayette and led to performing on a national stage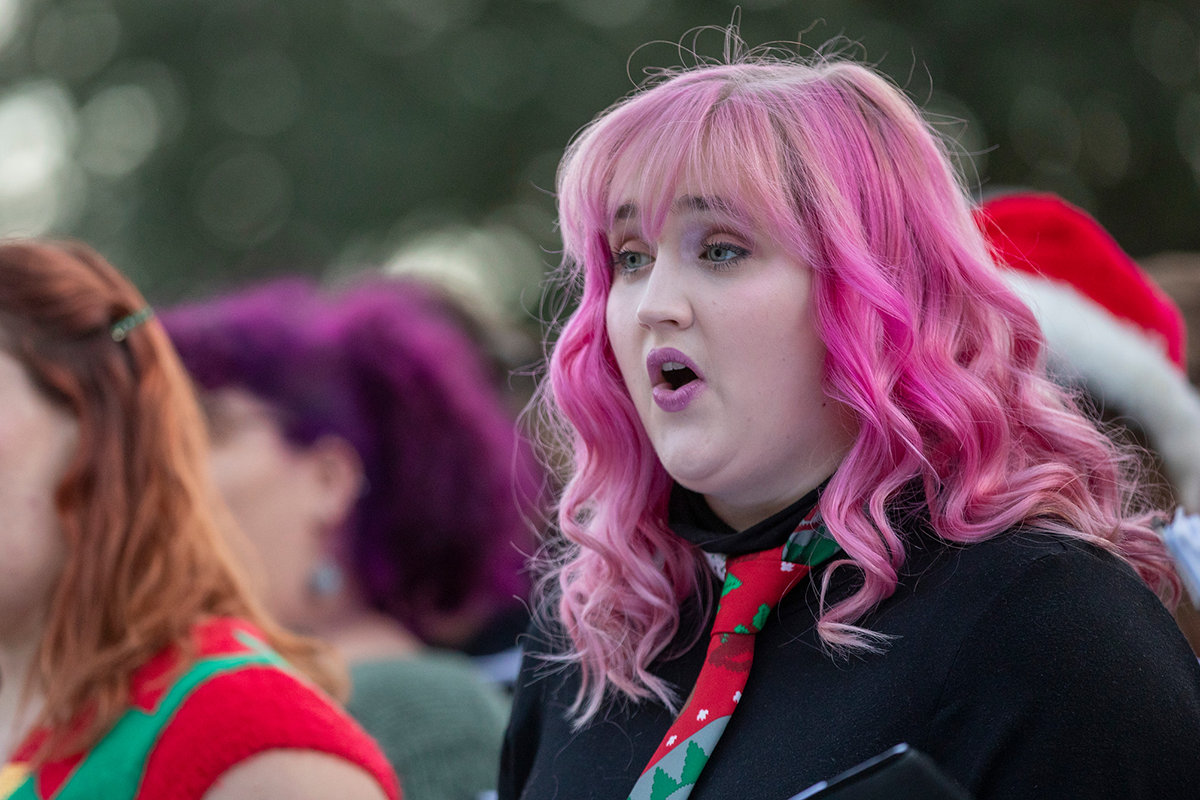 "I can't even count the number of cool opportunities we get to work with musicians from around the world. It's been really great."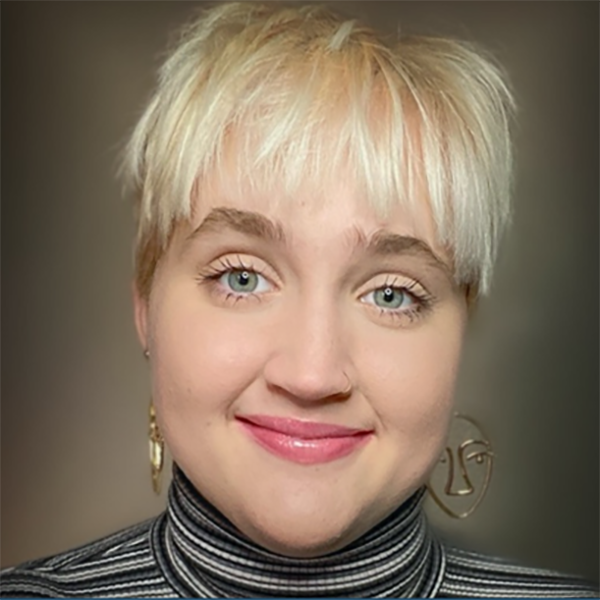 Madison Russell
Major

Music

Hometown

Zachary, La.
Where I'm From
I'm from Zachary, La., where my mom says I started singing before I could even talk.
Where I Am
I'm a music major at UL Lafayette, focusing on theory and composition while still performing locally and nationally.
Where I'm Going
I'm going to move to New York City to pursue a singing career and to begin teaching.
Music has always been a large part of Madison Russell's life, and she came to UL Lafayette to make it her career.
She started singing in kindergarten, but "I never really knew music was the path I was going to take until I got older. I kept auditioning for things and getting more and more opportunities. That made me realize music might be something I could actually pursue," she said.
Now, she's a music major at the University of Louisiana at Lafayette with a concentration in music theory and composition. She chose that this concentration so she could learn more about writing and arranging music while still improving as a performer.
"I wanted to receive critique from the wonderful School of Music faculty about the pieces I wrote and the pieces I performed," she said. "UL Lafayette allowed me to have flexibility to study composition while still performing and teaching."
She's gotten more from her experience with the faculty than just critiques, though.
"Every music professor I've had has made me feel so safe and valued. They offer more than an education; they are truly there for their students when they need it," Madison said. "They are all so incredibly talented and they have so much to offer the students.
"They always fight to give us opportunities to express our passions and talents and they help steer us in the direction of success," she said.
Competing on a National Stage
During her junior year, Madison submitted a recording of herself to the American Pops Orchestra NextGen: Voices of Tomorrow competition. Her performance earned her a spot in the competition's top 30, and then she moved on to the top 10.
In the finals, she tied for second place and was offered a paid solo performance opportunity with The American Pops Orchestra in its upcoming season.
She competed against students from the Berklee College of Music, Manhattan School of Music, New England Conservatory of Music and other top schools.
"I feel extremely flattered because every performer in the semifinals was definitely meant to be there," she said.
"I think one thing that pushed me forward is I sounded different than other competitors. As I watched, I thought, 'If I do make it to finals, it could be because I bring a different sound to the table.' My voice has a classical color given my opera background."
For the finals, she sang "Sunday, Monday or Always," a 1940s song first made popular by Bing Crosby, and "The Label on the Bottle," from the musical "The Gay Life."
Read more about Madison's journey to the NextGen competition finals.
Performance Opportunities on Campus
As a music major at UL Lafayette, Madison's had opportunities to perform and work with local and international musicians as part of the Chamber Singers, Chorale, and Ragin' Cajun Women's Choir.
"I can't even count the number of cool opportunities we get to work with musicians from around the world," she said. "It's been really great."
She's also part of an experimental project ensemble called The Fringe.
"It's a select few musicians who perform experimental music and music that pushes boundaries, mostly written by modern and under-represented composers," she said. "I am interested as both a performer in this ensemble and a composer for this ensemble. This ensemble challenged me every week and gave me a new perspective on music."
Her involvement in campus musical organizations opened doors for a job, too. She's a teacher at The Music Box, which offers music lessons for kids and adults in Lafayette.
"I got this position because I was recommended by professors and School of Music colleagues," she said. "I was qualified to professionally teach voice at such a young age because of the classes I took at UL that prepared me to be a successful teacher."