Fueled by love of English, education major Bailey Hebert works to help students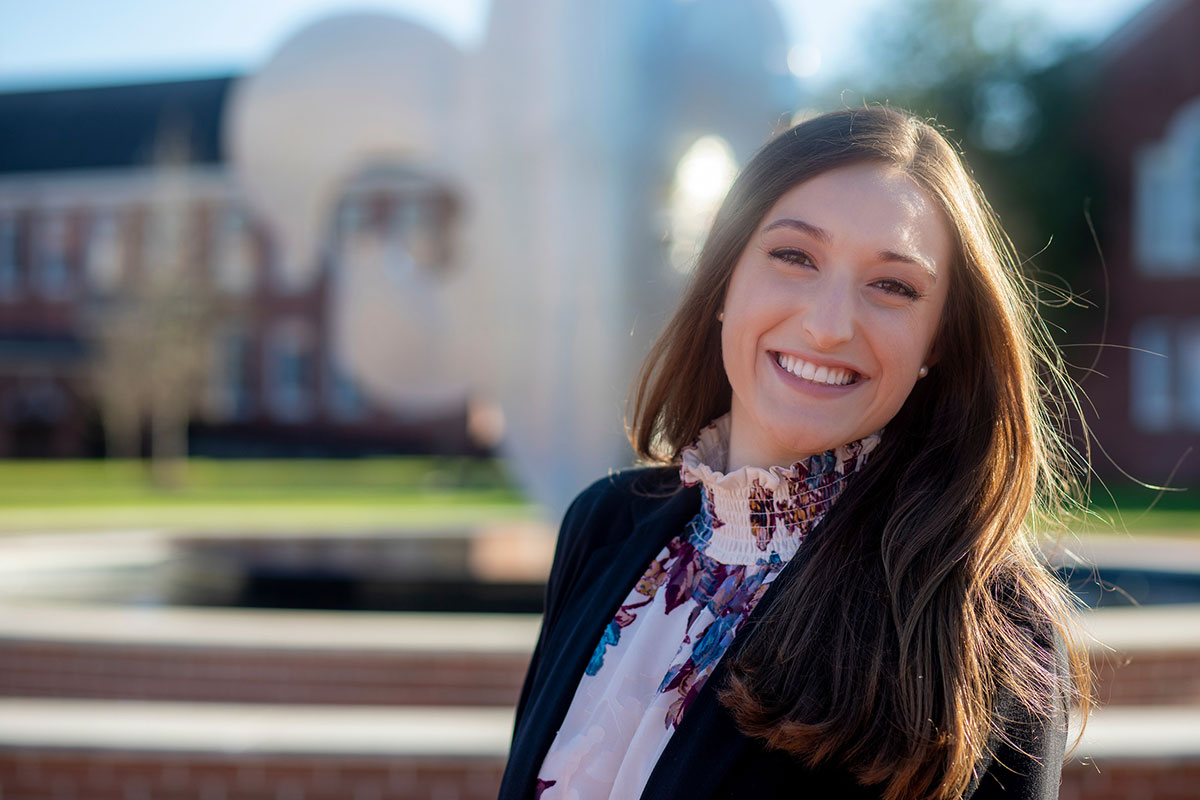 "My passion for reading and writing has fueled my interest in English education, and I hope to inspire a similar sense of passion in my future students. I am excited to begin using my love for reading and writing to instill literacy skills that will assist my students in reaching their full potential."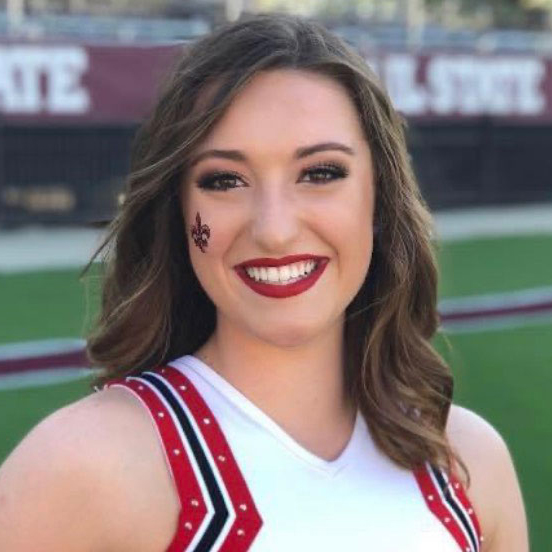 Bailey Hebert
Major

Secondary Education & Teaching

Hometown

Youngsville, La.
Where I'm From
I'm from Youngsville, La., and came to UL Lafayette to study English education.
Where I Am
I'm in my Teacher Residency program, where I co-teach with an experienced teacher for a year.
Where I'm Going
I hope to be a positive voice for my students when they may feel like they have no one, and I want to encourage each student every day to strive for success.
Bailey Hebert's love of reading and writing led her to a career where she can enjoy the written word while being a role model for young adults.
"When I am reading, I can lose track of time and be transported to a time or place I may never have experienced if it weren't for the novel in my hands," she said. "When I am writing, I feel a great sense of joy and relief as I share my personal thoughts and ideas on the page.
"My passion for reading and writing has fueled my interest in English education, and I hope to inspire a similar sense of passion in my future students," she said.
A future in teaching
That love of reading and writing led Bailey to UL Lafayette as a Secondary Education and Teaching major with a concentration in English.
"A passionate teacher tends to reach students in a more effective and engaging way, so I am excited to begin using my love for reading and writing to instill literacy skills that will assist my students in reaching their full potential in their future endeavors," she said.
For Bailey, it's important that she can help students personally and academically.
"What we learn in school shapes who we are as people," she said. "The communication skills, literacy skills, leadership skills, time management skills, and overall knowledge obtained through education allows students to achieve their dreams and become successful contributors to the community.
"I would love to think that my time and effort spent as an English teacher could positively impact students in some way, shape, or form," she continued. "I hope to be a positive voice for my students when they may feel like they have no one, and I want to encourage each student every day to strive for success."
A community of educators
Bailey's favorite thing about being an education major at the University of Louisiana at Lafayette is the camaraderie and community she's found in the College of Education.
"I have made some amazing friends by simply working with peers in classes," she said. "Not only are the students warm and friendly, but the teachers are as well."
Being comfortable with her professors and peers has helped Bailey take full advantage of the learning opportunities in the secondary education and teaching program, starting in her first semester.
"Anyone who has experience with education knows that there is only so much you can study about the art of teaching. Many aspects of teaching can only be learned by actually getting in front of a class and facilitating a lesson," she said.
"I began observing schools my freshman year, so I had the chance to see right away if education was the right field for me," she said. "Observation hours are crucial to the education program, and I am so grateful for the time I have spent in the classroom."
While she was observing classes, Bailey took detailed notes about the teachers' instructional strategies.
"There were so many things to write about, such as the teacher's classroom management strategies, teaching style, classroom environment, and instructional strategies," she said. "I was able to ask all the questions I could, and I learned so many helpful hints and gained amazing advice from my observation teachers."
As a senior, Bailey is in the first semester of her Teacher Residency, which is a year-long program where education majors partner with a mentor teacher at local schools to learn and begin teaching while finishing their classes at UL Lafayette. Bailey goes to meetings with her mentor teacher, helps to plan lessons, and grades papers.
"My mentor teacher and I have been co-planning, co-assessing, and co-teaching, and I can honestly say that I feel more and more confident each day being in front of a classroom of students," Bailey said. "Practicing my teaching strategies alongside an experienced teacher provides me with immediate feedback and assistance when I need it."