Creative writer with comedic goals: Meet English major Emma Gruesbeck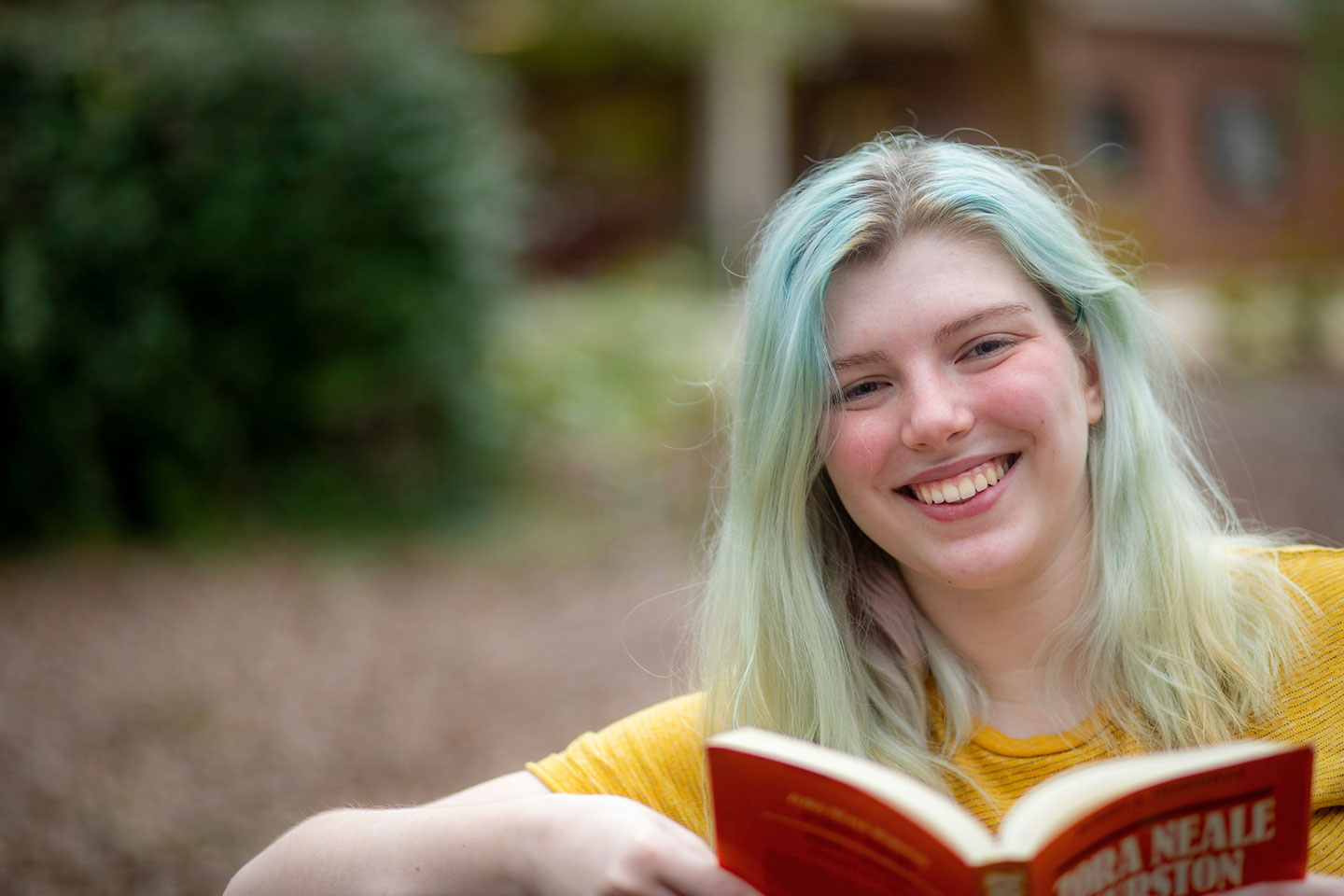 "I've always loved hearing and telling stories. It's manifested itself in my art, my stand-up comedy, and my love of reading and writing. The creative writing program at UL Lafayette allows me to take my love of stories and turn it into a degree."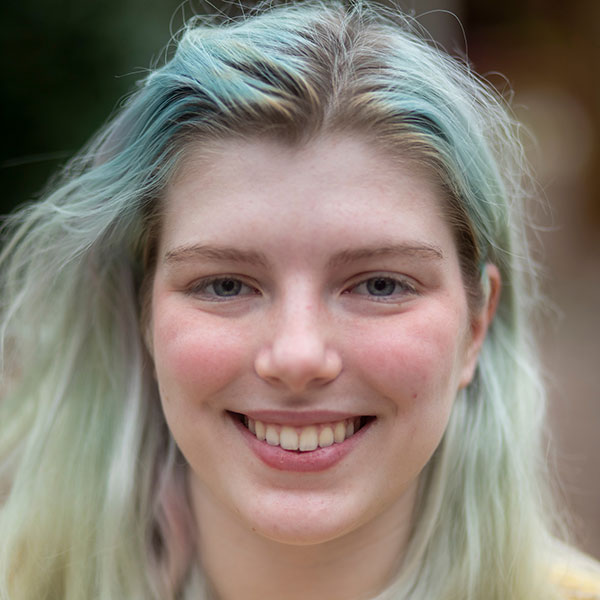 Emma Gruesbeck
Major

English

Hometown

Natchitoches, La.
Where I'm From
I'm from Natchitoches, La.  
Where I Am
I am utilizing my professors' convenient office hours to help get the most out of my courses.
Where I'm Going
I'm going to build on my storytelling skills to become a better reader, writer, and comedian.
Knowing she would be staying in Louisiana to attend college, Emma Gruesbeck wanted to ensure she received an affordable, quality education. 
"As an English major, I knew I was going to have to think about graduate school in the future and having to pay for that," Emma explained. "UL Lafayette was far enough from my hometown, not too large or small, offered me great scholarships, and had a great English program with a creative writing option."
A Love of Stories
Emma has had a lifelong love for hearing and telling stories. 
"It's manifested itself in my art, my stand-up comedy, and my love of reading and writing," she said. "The creative writing program at UL Lafayette allows me to take my love of stories and turn it into a degree."
One of Emma's favorite courses has been Introduction to Literary Studies (ENGL 290) with Joshua Capps. 
"I may be a creative writing major, but I love a good literary analysis, and this class dives deep into all of the texts examined," she said. 
Valuable Campus Experiences
Outside of her classes, Emma is involved in I Am That Girl, a female empowerment club.  
"It's a great way to meet other girls from all different walks of life and have meaningful conversations with them," she said. "Whether it's joking around and destressing from the busy week, having candid conversations about mental health and sexuality, or helping support the community by fundraising, the club has been such an enhancement to my life here.
"There are so many strong, intelligent, and fun women I'm friends with now."
Emma also aspires to start a stand-up comedy club on campus to provide more opportunities for young people to break into the Lafayette comedy scene. 
Emma says her experiences on campus have helped her with meeting and working with different types of people. That includes the skills she gained as a student worker in the Department of Nursing's student services office. 
"Being a student worker as well as a full-time student has helped me more with time management," she explained. "I have improved at secretarial work as well."
Loving Life on Campus
Emma enjoys being able to relax in the natural beauty of UL Lafayette. 
"The campus really is so beautiful!" she said. "I love nature and the outdoors, so I love having a swamp on campus and Girard Park so nearby. It's perfect for picnics, hammocking, and birdwatching."
Emma's favorite aspect of the English department is the professors, particularly their accommodating office hours. 
"I feel like this is something that is generally underutilized, and I highly encourage others to take the time to get to know their teachers better," she said.