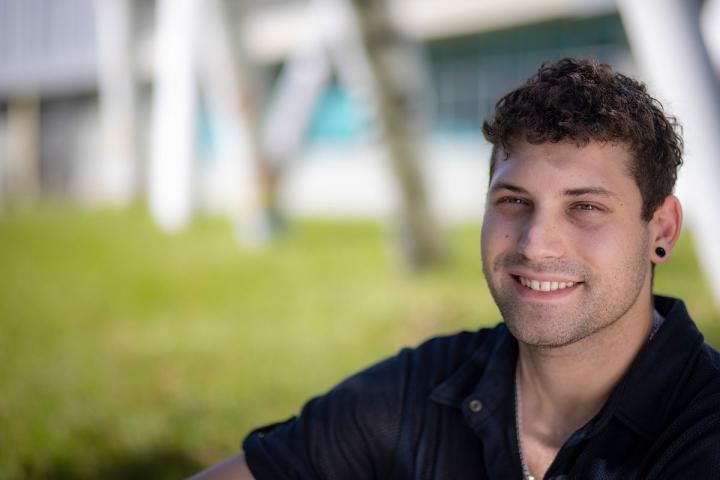 "I decided to change my major to visual arts because the field of the arts gives me more freedom and flexibility to express myself and to communicate my ideas. I believe my imagery is more effective at communicating the issues that I want to address within my community and the world."
You should major in visual arts if:
You're passionate about expressing yourself through art and design.
You have an eye for creativity and aesthetically-pleasing products.
You're a hands-on kind of person who doesn't mind breaking a sweat or getting your hands dirty.
Majoring in visual arts lets you combine the fine and applied arts into one discipline. A great society deserves great art, and our program offers you the knowledge, skills, and tools needed to become a professional artist or art educator.
The Department of Visual Arts offers ten unique concentrations within the visual arts degree:
Art education
Ceramics
Computer art & animation
Graphic design
Metalwork & jewelry
New media & digital art
Painting
Photography
Printmaking
Sculpture
Whichever concentration choose, you'll be trained as a working artist, bringing insights in aesthetics, technical knowledge, and conceptual approaches to creating the next generation of visual art.
The visual arts program and its many concentrations provide a comfortable environment to meet new people, experience new perspectives and get personalized attention from faculty.
Visual Arts at UL Lafayette
What's Visual Arts Like?
Research

Theory

Group work & collaboration

Writing & presentations

Internships

Studio work
4,000
square feet of gallery spaces for student and professional exhibitions
Life in the Visual Arts Program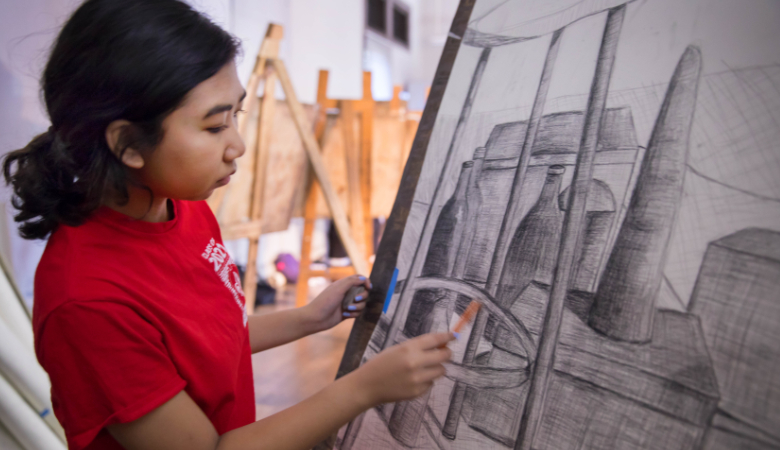 Blazing a Path in the Fine Arts
With the global art industry valued at around $67 billion, the demand for well-trained artists, educators, evaluators, and repair or restoration experts has never been higher. Get a visual arts degree that prepares you to enter this highly competitive workforce.
Hands-On Studio Experience
Fletcher Hall, home to the visual arts program, has around 17,650 square feet of studio space for ceramics, graphic design, new media and digital art, computer art and animation, metalwork and jewelry, printmaking, and photography. The Visual Arts Annex offers an additional 9,000 square feet of studios for drawing, design, sculpting, and art education.
Portfolio Development & Art Exhibition
In your senior year, you will complete one to two capstone art projects (VIAR 409 & 410). This not only allows you to create an extensive portfolio of your own work, but it also offers you the chance to showcase your work to the public.
Study Abroad
Earn credit toward your degree while studying in another country. Study abroad with our programs in Costa Rica, England, France, Italy, and Morocco.
More about Study Abroad