Speech Pathology & Audiology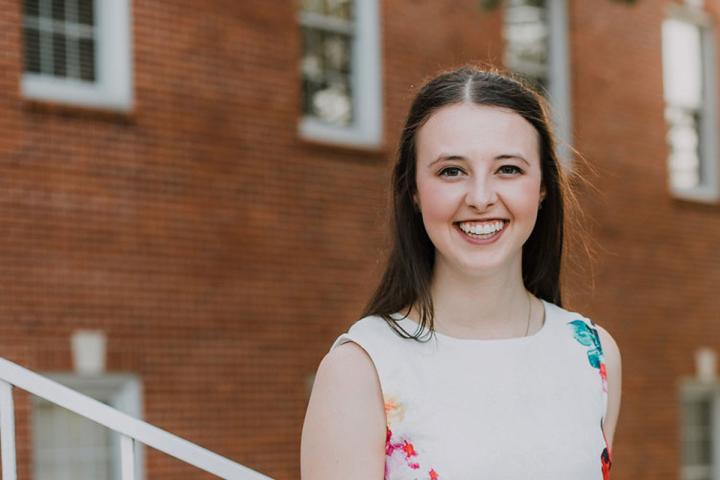 "I'm passionate about working with adults who have experienced strokes or traumatic brain injuries. The opportunity to walk alongside a patient and their family on their road to recovery, helping them regain their ability to communicate, is an experience unlike any other."
You should major in speech pathology and audiology if:
You're intensely interested in how people communicate, including how we understand, process, and articulate speech and language.
You have the passion and patience to help people overcome barriers through speech-language therapy.
You're fascinated by the science of sound and how our auditory system processes it.
You want to become a speech language pathologist or audiologist.
The ability to communicate is key to a full life.
In our speech pathology and audiology major, you'll learn to help people communicate clearly so they can become confident, more independent, and more connected to their friends and family. Learn the theories and mechanics of speech pathology and audiology in your classes — and then apply what you learn while working with clients in our on-campus clinic.
Our Bachelor of Arts degree in Speech Pathology & Audiology is a pre-professional degree that will prepare you for a graduate program in speech language pathology or audiology.
Other Speech Pathology & Audiology Programs at UL Lafayette
Speech Pathology & Audiology at UL Lafayette
What's Speech Pathology & Audiology Like?
Lab work

Research

Writing

Group work & collaboration

Interviewing

Clinical observation
Home to the Speech, Language and Hearing Center
Learn the clinical process while assisting in direct care to clients at our on-campus clinic.
Life in the Speech Pathology & Audiology Program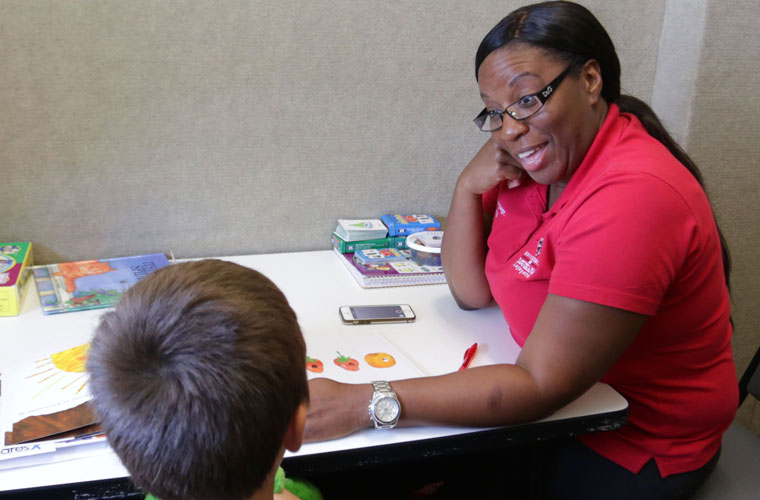 Working with Kids & Adults
Our students learn how to provide therapy while helping local individuals and families in our Speech Language and Hearing Center. You can work directly with clients in the Center after observing and learning from graduate students and clinicians. 
 
more about the center
Innovative Research
We regularly conduct clinical research, giving you the chance to work with clients on language, literacy, aphasia, and stuttering. Our research is designed to provide innovative clinical services while giving our students clinical training.
Labs & Clinics
In our Voice Banking Lab, people diagnosed with degenerative neurological conditions, such as ALS, can record their natural voice and speech to use in communication tools as their disease progresses. Our Eye Tracking Lab lets researchers watch clients' eye movements as they read, write, or talk in a group.
Student Organizations
Get valuable volunteer and professional experience in our student organizations. We have student chapters for the National Student Speech Language Hearing Association, Students for the Autism Society, Sign Language Club, and Sertoma Club — all of which volunteer in the community and help students prepare for careers or graduate school.
explore student organizations