"My religious studies minor courses have shown me how to look at things in a different light and from a new perspective. It's a very beneficial thing to me, and I think to most people. I really enjoy being able to look at situations from other perspectives than my own."
You should minor in religious studies if: 
You are a curious person who wants a deeper understanding of religion.
You enjoyed history, literature, and social studies classes.
You enjoy discovering and discussing new ideas.
 
With a minor in religious studies, you will widen your understanding of major religions and the people who follow those religions. This is the minor for you if you're interested in humanitarian efforts like religious counseling.
You should have a broad interest in history, literature, anthropology, sociology, and philosophy. You should also enjoy lengthy and in-depth discussion and debate.
Study topics like how the world's religions came to be, similarities and differences between religions, and religious and societal values through history. You will spend a lot of your time reading, researching, writing, and debating religious topics.

Religious Studies at UL Lafayette
What's Religious Studies Like?
Theory

Research

Group work & collaboration

Writing

Presenting
Focus your studies in special topics classes
Professors share their personal passions in special topics courses and engage students in discussions and debate rather than strictly lecturing.
Life in the Religious Studies Minor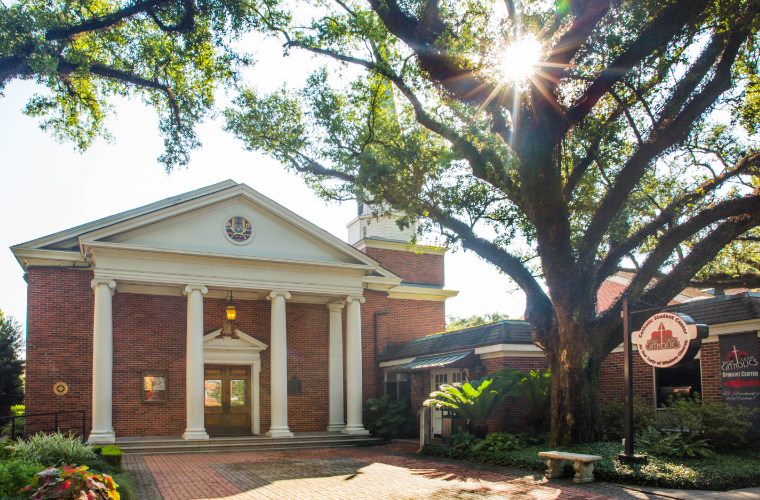 Religious Culture on Campus and Beyond
UL Lafayette has strong Christian, Jewish, Muslim, and other religious communities. A minor in religious studies gives you new perspectives on their traditions and influences throughout the world. You will also gain a better understanding of your own place in the global community.