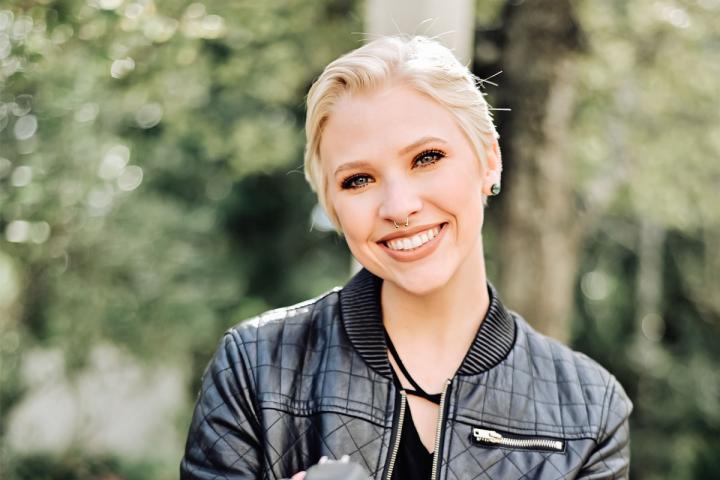 "Becoming comfortable with the balance between studying film design and actually creating film content myself was super important to me – and I was confident that I would find that within the Moving Image Arts program."
You should major in moving image arts if:
You want to find and express your creative voice.
You're interested in making movies and creating visual content. 
You enjoy watching and discussing movies, their story, and cinematography. 
You thrive at creating story ideas and conceiving visual storylines.
You're interested in video and media production.
 
The moving image arts major is designed to prepare you for creative careers in film and media that blend art and technology. You will focus on the study, production, and creative uses of moving images to acquire industry-standard skills.
Find and nurture your creative voice, design and complete your own media projects, and build your portfolio. You will be able to apply your knowledge towards the film industry as a whole, but also in animation, advertising, game design, and social media.
As part of the College of Liberal Arts and the Department of English, the moving image arts program enables our young filmmakers and artists to explore human culture and psychology and gain a heightened awareness of social issues: the vital tools for any filmmaker, visual storyteller, and media content creator.
With the current tax incentive for the film industry, the highest in the country, Louisiana is among the top states in domestic film production, creating an increasing demand for professionals in the industry.
Other Moving Image Arts Programs at UL Lafayette
Moving Image Arts at UL Lafayette
What's Moving Image Arts Like?
Film studies

Group work & collaboration

Writing

Internships

Working with the tools essential to the trade

Making films
The College of Liberal Arts offers an array of resources giving students direct access to the tools needed to explore, create, and succeed in their fields.
Life as a Moving Image Arts Major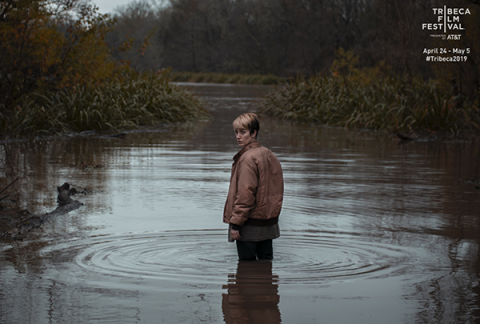 Work with Professional Filmmakers
Work with our faculty of accomplished filmmakers to build your skills and knowledge of the moving image arts. Our students work on films across the state as production assistants and learn from professionals on set. They work on large-scale productions and independent films, including Tribeca Film Festival pick "Lost Bayou." 
More about "Lost Bayou"
Interdisciplinary Program
Our uniquely designed curriculum gives our students the flexibility to thrive in the ever-changing media industry. Within film and media, careers and interests are wide-ranging, so we offer a wide array of electives from other departments.
Explore this Interdisciplinary Program
Hands-On Experience
Learn to use movie industry technology through a wide variety of specialized core courses. Editing software, drones, cameras, lighting, and sound equipment are all an integral part of our teaching methods. Strengthen your skills with these tools through numerous internship opportunities with industry professionals.

Senior Film Project
Moving image arts seniors design and complete a film project over two semesters. Your final project will encompass the skills you've acquired and highlight your creative voice. Your senior thesis film is a strong addition to your portfolio, and they are screened for an audience at the yearly Moving Image Arts Showcase.