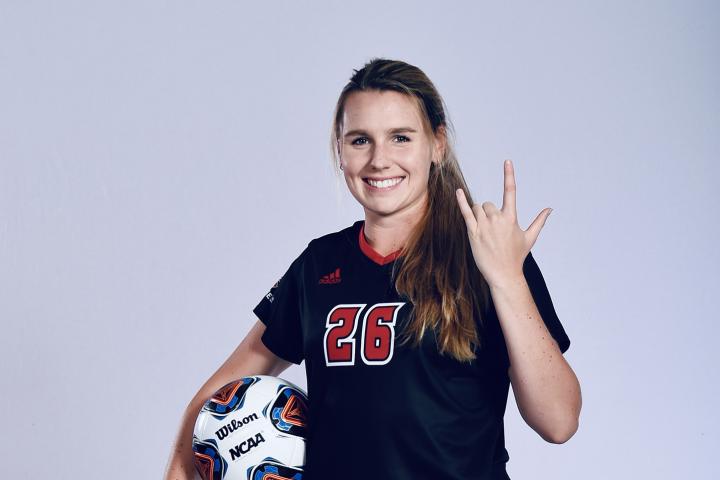 "As a student-athlete, I have been granted countless opportunities to learn how to better myself and those around me. From time management to being captain of my team, I have learned so many life skills that I will be able to take with me as I graduate and go into the real world."
You should major in kinesiology if:
You are interested in how the human body functions in physically active environments
You have a passion for physical wellness and promoting it in others
You are a leader who can teach and motivate those around you. 
 
Kinesiology majors study the movement of the human body and the promotion of its efficient and effective function.
Through UL Lafayette's six kinesiology concentrations, you'll be able to fine-tune your passion. Training athletes, promoting sports organizations, helping people achieve healthier lifestyles, aiding people in physical recovery and improving mobility, or even coaching the youth, you'll be able to find and pursue your passion through the kinesiology program.

Kinesiology at UL Lafayette
What's Kinesiology Like?
Lab work & clinicals

Research & theory

Internships

Presentations

Writing & math

Group work & collaboration
These organizations work together through research, professional development, recruiting, and financial scholarships to benefit students at UL Lafayette and across the New Orleans area.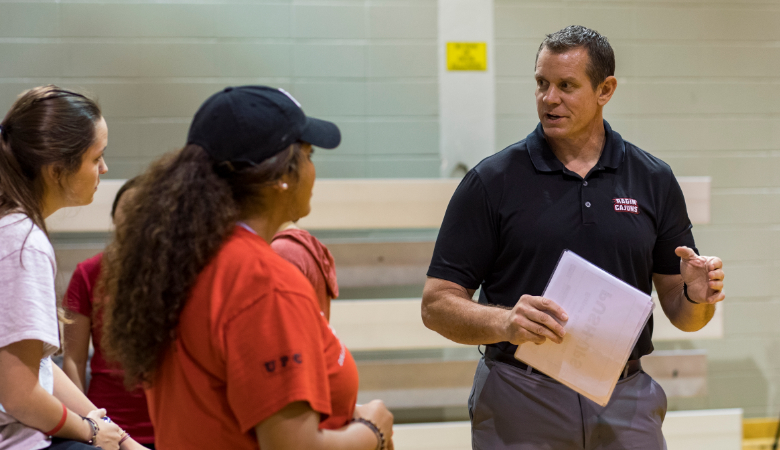 Research for a Reason
The School of Kinesiology has a tradition of academic excellence. Its history of receiving grants, publications in peer-reviewed journals, and patent developments, including a provisional patent the department earned for research into a new method to determine the Respiratory Compensation Point.
Internship
The School of Kinesiology is dedicated to providing you with an opportunity for professional internships. All concentrations require at least a 3-credit hour internship during your last semester, with Online Health Promotion and Wellness requiring a 6-credit hour internship or 9-credit hour internship or capstone project.
Student Organizations
Kinesiology Professional Association and Sports Medicine Association are the prominent student organizations in the department. Whether you want to enjoy free food at meetings and socials, or you want to provide medical coverage for local sporting events, there's an organization to make that happen.
Study Abroad Opportunities
Study in another country, every year the University offers several possibilities for you to do so, including programs to Costa Rica, England, France, and Italy.
Explore the Study Abroad Program