Health Information Management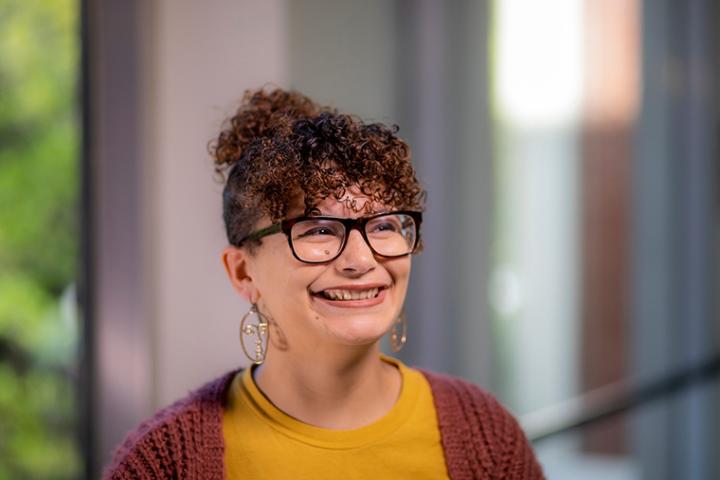 "I was interested in health information management since I knew I wanted to work in the healthcare setting, but clinical care wasn't for me. I love learning how to handle patient data and working with files and EHRs (electronic health records). I feel like I am actually going to make a difference in the business side of the medical field."
You should major in health information management if:
You want a wide range of potential career paths in the diverse and extensive healthcare job market.
You are interested in combining health care with business, management, and technology to help people.
You love exploring and analyzing data.
You want hands-on experiences in classrooms, labs, and healthcare facilities.  
Health information management combines analyzing, acquiring, and protecting patients' medical information to improve patient care. Learn how to ensure healthcare facilities run smoothly and use data for better health care.
Our curriculum combines coursework with professional practice in a range of health care settings. All health information management majors also earn a minor in health informatics, another designation that will set you apart in the field.
Health Information Management at UL Lafayette
What's Health Information Management Like?
Lab work

Research

Internships

Presentations

Writing

Math
100%
job placement rate for 2019 graduates
Employment of health information professionals is projected to grow 13% from 2016 to 2026, faster than the average for all occupations.
Life as a Health Information Management Major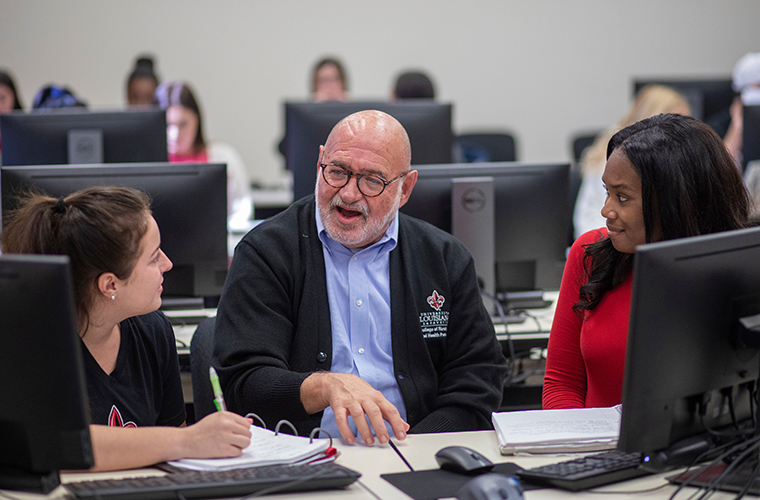 Direct Connection with Professionals
Healthcare in Louisiana is an almost $7 billion industry, and our program directly links you to that world through internships, job shadowing, professional organizations, conferences, and events. Our program provides significantly more hands-on time than the national average, so you'll be ready for jobs in health care, business, information, legal, and compliance management across the country.  
Hands-On Labs
Learn to use state-of-the-art software — the same that professionals use — through our American Health Information Management Association VLab. Work in programs like the master patient index (MPI), EHR (Cerner/Athens), encoders, electronic document management systems, and more. Explore how to use health care data in our Population Health Analytics and Decision Support Lab.
More about labs
Internships
As a health information management major, you will complete a four-week management internship program where you shadow leadership in health care facilities in Louisiana and other states. Our internships help you get insight, understanding, and specialized and advanced skills in health information management — and many of our students secure jobs directly from these internship experiences.
More about internships
Student & Professional Organizations
Connect with professionals in the community through the Health Information Management Society and at the Louisiana Health Information Management Association's meetings and annual conference. Many of our students also deliver poster presentations at the organization's conference.
More about organizations