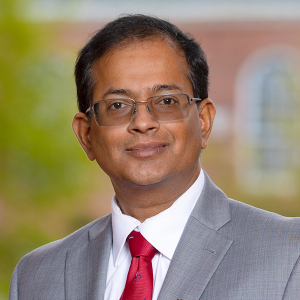 Vice President for Research, Innovation, and Economic Development
Biography
Dr. Ramesh Kolluru is vice president for Research, Innovation, and Economic Development at the University of Louisiana at Lafayette.
In this role, he drives the University's transition to a top-tier, modern research university — one that is committed to research for a reason — through research, scholarship, and innovation. His leadership efforts include stimulating activities related to sponsored research, doctoral programs, technology transfer, corporate and governmental relations, and economic development. Additionally, he oversees operations of the University Research Park, as well as various research centers and institutes at UL Lafayette.
He is a nationally recognized leader in the application of computing and informatics research to solve challenges in health care, disaster management, supply chain management, public-private partnerships, big data analytics, among others. During his research career, he founded three premier applied research centers at UL Lafayette, including the nation's only National Science Foundation "big data" center of excellence; he also generated more than $65 million in research grants and contracts. Under his leadership, the University translates applied research to stimulate innovation and economic development in the region.