President E. Joseph Savoie
Dr. Joseph Savoie is the sixth president of the University of Louisiana at Lafayette.
He returned to his alma mater as president in July 2008.
Savoie was formerly the Commissioner of Higher Education for the State of Louisiana, where he was involved in several major postsecondary education reforms, including:
the restructuring of higher education governance;
creation of the Louisiana Community and Technical College System;
teacher, education, and school reform initiatives;
the state's Master Plan for Public Postsecondary Education; and
the promotion of collaboration within the entire education community.
Under his leadership, financial support for public postsecondary education more than doubled and Louisiana's colleges and universities became more engaged in addressing Louisiana's economic and social challenges. Savoie was a cabinet member in three governors' administrations – M. J. "Mike" Foster, Edwin Edwards, and Kathleen Blanco.
Prior to his appointment as Commissioner of Higher Education, he served in many roles on the UL Lafayette campus, including vice president for University Advancement, executive director of the Alumni Association, program director for the Union Program Council, student government advisor and adjunct assistant professor. He holds bachelor's and master's degrees in education from UL Lafayette and earned a doctor of education in educational leadership and administration from Columbia University's Teachers College in New York.
Contact:
president@louisiana.edu
(337) 482-6203
Provost & Vice President for Academic Affairs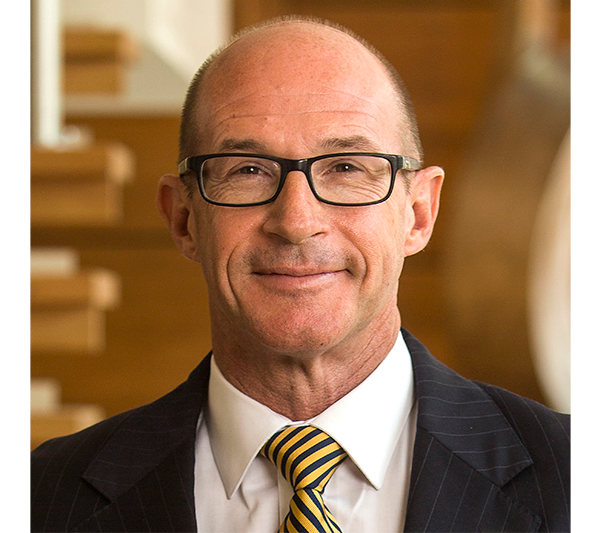 Dr. Jaimie Hebert is UL Lafayette's provost and vice president for academic affairs. He joined the University administration in July 2018.
He is responsible for the general direction of UL Lafayette's instruction, research, and outreach activities. He coordinates Academic Affairs, Student Affairs, Research, Advancement and Administration. One of his duties is recruiting faculty members.
Prior to joining the UL Lafayette administration, Dr. Hebert served as president of Georgia Southern University and was previously the Sam Houston State University provost and vice president of academic affairs.
An Abbeville, La., native, Dr. Hebert holds a bachelor's, a master's and a doctorate – all in statistics – from UL Lafayette. He received his bachelor's in 1986, master's in 1988 and doctorate in 1990.
Contact:
Dr. Jaimie Hebert, Provost
jaimie.hebert@louisiana.edu
Vice President for Administration & Finance
Jerry Luke LeBlanc is UL Lafayette's vice president for Administration and Finance.
LeBlanc served as Louisiana Commissioner of Administration from 2004 to 2008 where he was responsible for the state's administrative and financial operations. Prior to his service as Commissioner, LeBlanc was elected to five consecutive terms, 1989-2004, in the Louisiana House of Representatives, representing District 45 based in Lafayette, La. 
He is the first House member in history to serve as chairman of Louisiana's Joint Legislative Committee on the Budget. During his legislative service, he was chairman of the House Committee on Appropriations from 1996-2004.
LeBlanc authored Act 1465 of 1997 creating the Louisiana Governmental Performance and Accountability Act. Act 1465 established Performance-based budgeting in Louisiana. He is recognized as a national expert on performance-based budgeting, implementation and use. Performance-based budgeting is a method of measuring asset allocations towards meeting programmatic outcomes.
Contact:
jerrylukeleblanc@louisiana.edu
(337) 482-6235
Vice President for Enrollment Management
Dr. DeWayne Bowie is UL Lafayette's first vice president for Enrollment Management. The position was created in 2008.
The Enrollment Management Division directs and coordinates the efforts of several offices charged with improving student recruitment, retention and graduation rates. Areas that report to Bowie include Financial Aid, Undergraduate Admissions, the Registrar's Office, New Student Orientation, Enrollment Services, Veterans' Affairs, and the Scholarship Office.
Bowie was the University's registrar for eight years before being named a vice president. He is a former director of UL Lafayette's Financial Aid Office.
Contact:
dbowie@louisiana.edu
(337) 482-5912
Vice President for Research, Innovation, and Economic Development
Dr. Ramesh Kolluru is vice president for Research, Innovation, and Economic Development at the University of Louisiana at Lafayette.
In this role, he drives the University's transition to a top-tier, modern research university — one that is committed to research for a reason — through research, scholarship, and innovation. His leadership efforts include stimulating activities related to sponsored research, doctoral programs, technology transfer, corporate and governmental relations, and economic development. Additionally, he oversees operations of the University Research Park, as well as various research centers and institutes at UL Lafayette.
He is a nationally recognized leader in the application of computing and informatics research to solve challenges in health care, disaster management, supply chain management, public-private partnerships, big data analytics, among others. During his research career, he founded three premier applied research centers at UL Lafayette, including the nation's only National Science Foundation "big data" center of excellence; he also generated more than $65 million in research grants and contracts. Under his leadership, the University translates applied research to stimulate innovation and economic development in the region.
Contact:
kolluru@louisiana.edu
(337) 482-6541
Vice President for Student Affairs
Pat Cottonham is vice president for Student Affairs.
She is responsible for coordinating various non-academic departments that relate directly to the well-being of UL Lafayette students and is also a liaison with the student body.
Cottonham's UL Lafayette career includes working in Financial Aid for 14 years, serving as financial aid director for four of those years, and serving as associate dean of Student Life and director of Greek Life for 10 years. She was interim dean of Student Affairs from December 2008 until she was appointed vice president for Student Affairs in 2014.
Contact:
patcottonham@louisiana.edu
(337) 482-6266
Vice President for University Advancement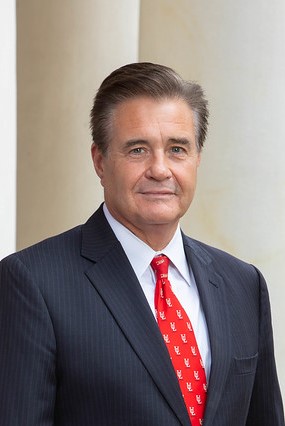 John Blohm is the vice president for University Advancement.
He supervises the offices of Advancement Services, Alumni Affairs, Development, Governmental Affairs, and Communications and Marketing. He is also the University's liaison with the UL Lafayette Alumni Association and the UL Lafayette Foundation.
John spent his college years in Michigan, and his professional career of institutional advancement spans universities across the South. Prior to his tenure at University of New Haven, he was Vice President for Development and Alumni Relations at Virginia Commonwealth University. He had leadership roles at the University of Arkansas, Emory University, the University of Alabama at Birmingham, and the University of Florida.
John is an accomplished advancement professional with extensive knowledge of development. He works with operations to maximize fundraising and enhance alumni relations, communications and marketing across the University.
Contact:
jib@louisiana.edu
(337) 482-0911