'USA Today' names Lafayette No. 1 on Top 10 list
Published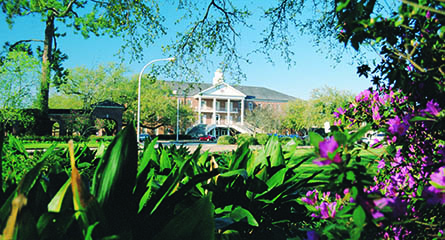 The happiest city in America can now boast of a new accolade: best college town weekend getaway.

"USA Today" editors nominated 20 cities for its 10Best Reader's Choice contest for Best College Town Weekend; Lafayette, La., was voted No. 1.

The contest website describes the Hub City as "a wonderful spot to settle in to a B&B and enjoy a weekend of hearty southern food, historical attractions, unique culture and heritage."

According to "USA Today," college towns possess a "fun, youthful vibe and unexpected shopping options. Restaurants, bars and entertainment are typically plentiful and affordable."
Dr. Joseph Savoie, president of the University of Louisiana at Lafayette, said the University is "a hub for events and activities that give weekend visitors a chance to have fun. They range from festivals, such as Festivals Acadiens et Créoles this weekend, to art exhibits at the Hilliard Art Museum to Ragin' Cajuns sports competition to concerts at the Cajundome. There's also Cypress Lake, a managed wetland on campus that's a relaxing place to go to enjoy nature."

The other top college town weekend getaways are:

2. Athens, Ohio

3. Madison, Wisc.

4. Oxford, Miss.

5. Fredericksburg, Va.

6. Flagstaff, Ariz.

7. Fayetteville, Ark.

8. Ithaca, N.Y.

9. Charlottesville, Va.

10. Duluth, Minn.

In July, Lafayette was one of five happiest cities in the United States cited by The Wall Street Journal's Market Watch. All are in Louisiana; Lafayette topped the list.
In November 2013, "Travel + Leisure" magazine named Lafayette one of 20 America's Best College Towns.