Several spring exhibits in place at University's Hilliard Art Museum
Published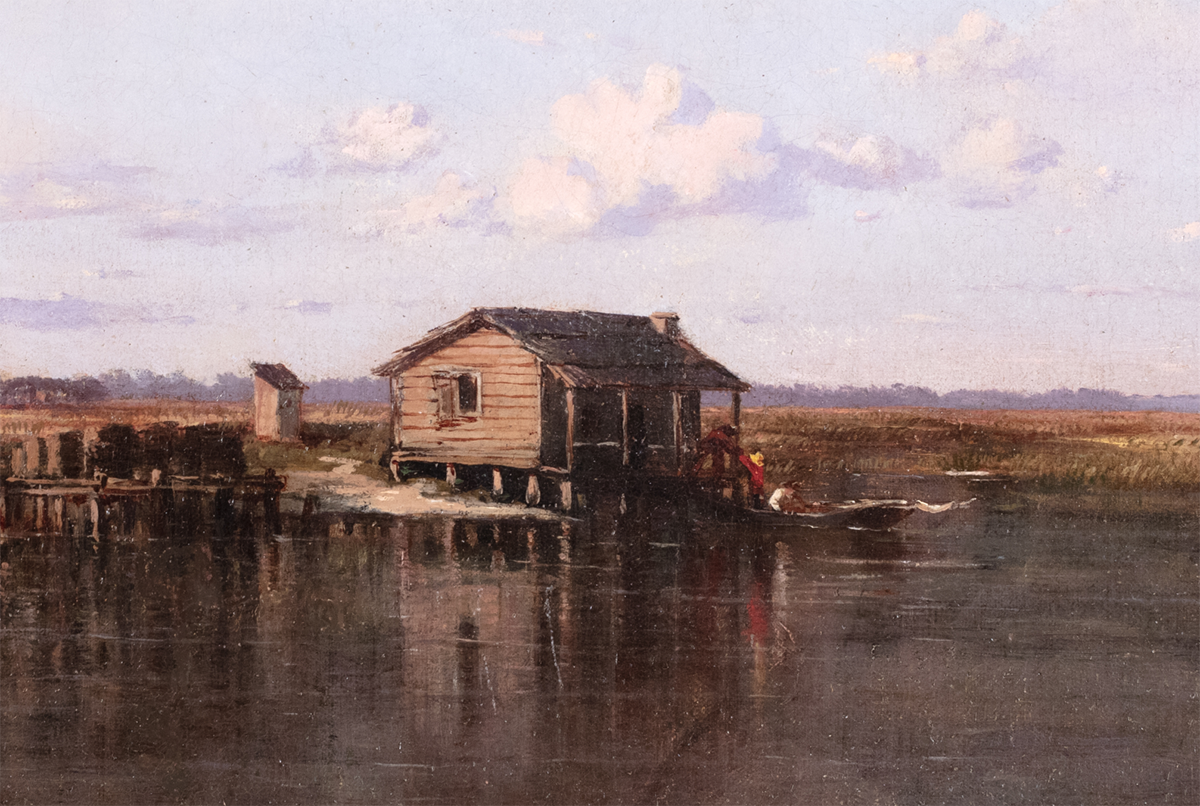 An exhibit featuring pieces from renowned Southern art collector Roger Houston Ogden and a neon, text-based installation are among The Hilliard Art Museum – University of Louisiana at Lafayette's spring offerings.

So, too, is an exhibit with a strong campus connection. The Hilliard University Art Museum is displaying drawings and photos by Fred Packard, a former UL Lafayette faculty member. That's in addition to the African American Heritage Foundation's "Heritage Quilt," which will hang at the museum during February for Black History Month.

A description of the exhibits in place this spring is below.
"Little Things: Drawings and Photographs" by Fred Packard is a survey of works on paper by the artist and educator, who was integral in creating the Department of Visual Arts' photography concentration. It features media and subject matter that parallels his life experiences and his appreciation of the entirety of his many intellectual pursuits being greater than the parts. The exhibit will be in place through April 1.
"Be Still" is a guided meditation at the Hilliard Art Museum by the artist and lighting designer Brian Schneider. Consisting of neon text on the museum's façade, the text-based installation inspired by Psalm 46:10 is visible only at night. The display can be viewed through July 15. "Envisioning the South: The Roger Ogden Collection" is an in-depth look at his evolution as an art collector. From representational works to non-objective abstraction and photography, his collection and namesake museum, the Ogden Museum of Southern Art, have largely set the agenda in terms of how Southern aesthetics are understood and discussed in art history. It will run through August 20.

The Hilliard Art Museum features 11,000 square feet of gallery space and is the largest exhibition space between Houston and New Orleans. It houses a collection of 18th- through 21st-century European, Asian and American art. In addition to its permanent collection, it offers changing exhibitions of regional, national and international art.
The museum is at 710 E. St. Mary Blvd., on the UL Lafayette campus. Admission to The Hilliard Art Museum is $7.50 for adults, $6 for adults over age 62, $4.50 for students between the ages of 5 and 17, and free for children younger than 5 years old. UL Lafayette students, faculty and staff members can visit the museum for free with their University ID cards. To learn more about the museum, exhibits, artists and programs, visit hilliardmuseum.org or call (337) 482-2278.

Photo caption: Among the Hilliard Art Museum – University of Louisiana at Lafayette's spring offerings is an exhibit feature pieces from a renowned collector of Southern art, including an oil painting (shown in the photo above) by Richard Clague, Trapper's Cabin, Manchac 1870, from the Collection of Roger Houston Ogden.
Web: Several exhibits are in place this spring at the Hilliard Art Museum – University of Louisiana at Lafayette.