'Lost Bayou' film finds its way home to Southern Screen Festival
Published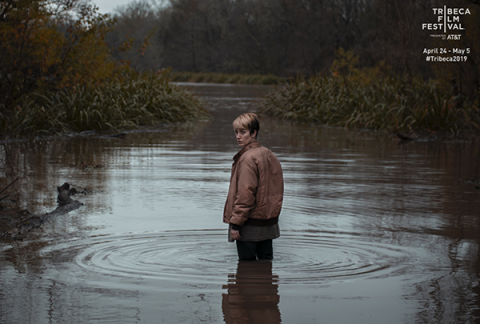 Movie screenings, concerts, and workshops on filmmaking and the music recording process are planned as part of Lafayette's four-day Southern Screen Festival.
Among the offerings is "Lost Bayou," a feature film set in south Louisiana that relies heavily on acting, screenwriting, script consultation and internships provided by University of Louisiana at Lafayette alumni, faculty and students.
In its ninth year, the festival begins tonight and continues through Sunday. When the curtain goes up on "Lost Bayou" at 7 p.m. Saturday at the Acadiana Center for the Arts, 101 W. Vermilion St., it will signal the film's "hometown premiere," according to the Southern Screen Festival website.

"Lost Bayou" tells the story of a woman struggling with addiction who returns to Louisiana. She reconnects with her father, a Cajun faith healer living on a houseboat in the Atchafalaya Basin who is hiding a disturbing secret.
The movie premiered at the prestigious Tribeca independent film festival in New York earlier this year. Shayna Weingast, the festival's associate programmer, wrote on the Tribeca website: "'Lost Bayou' is a hauntingly evocative slice of Louisiana life that traces the fraught journey out of pain and into healing."
Hunter Burke, who is from Broussard, La., co-wrote "Lost Bayou" and was a supporting actor. Burke earned a bachelor's degree in performing arts from the University in 2007.
Teri Wyble, the film's lead actress, earned a bachelor's degree in performing arts in 2008. She is from Arnaudville, La.
Conni Castille, a senior instructor at UL Lafayette and director of the University's Moving Image Arts program, was a consultant during shooting of "Lost Bayou." She helped three of her students – Levi Porter, BreAnna Smith and Ryan Watts – land gigs as production assistants.
Cinematographer Natalie Kingston earned a bachelor's degree in mass communication from the University in 2004.
Read more about "Lost Bayou" and the film's connection to the University in La Louisiane magazine.
Photo: Teri Wyble, lead actress in "Lost Bayou," earned a bachelor's degree in performing arts from the University in 2008. She is from Arnaudville, La. The movie will be shown at 7 p.m. Saturday at the Acadiana Center for the Arts, 101 W. Vermilion St., as part of the Southern Screen Festival. Submitted photo