CVDI solidifies lead in big data with additional NSF funding
Published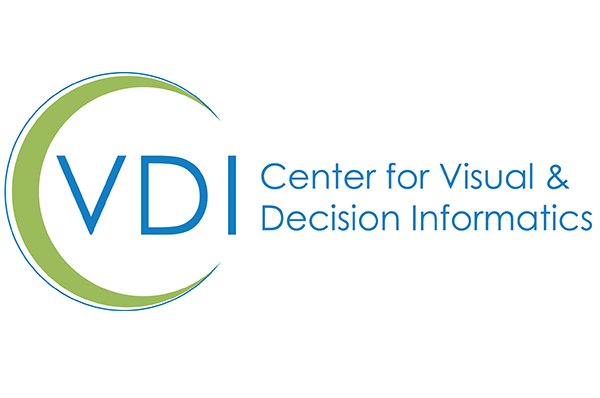 The Center for Visual and Decision Informatics, a leader in big data science and analytics, is poised to become the largest center of its kind in the U.S. after recently receiving approval for a second round of National Science Foundation funding.
It works with government, industry and academia to develop next-generation tools and techniques that help decision makers improve how they analyze and interpret large volumes of data.
The University of Louisiana at Lafayette and Drexel University established CVDI in 2012 as an NSF Industry University Cooperative Research Center. CVDI is the only such NSF Center in the nation that focuses on data science, big data analytics, and visual analytics. Over the next five years, CVDI will consist of seven universities and 40 industry partners and will generate more than $12 million in funding.

"These are exceptional numbers of universities and industry partners working together at an NSF-funded center producing new knowledge in data science and generating a higher than usual number of research dollars," said Dr. Vijay Raghavan, CVDI director and Alfred and Helen Lamson Professor of Computer Science at UL Lafayette. "This center will provide more industry-relevant research opportunities for students and faculty at UL Lafayette and all the partner universities."

The center's academic partners are UL Lafayette, Drexel University, Stony Brook University, University of Virginia, and Tampere University of Technology in Finland. Brigham Young University and the University of North Carolina at Charlotte are expected to join them within a year.
CVDI membership gives companies, organizations and government agencies access to leading edge developments in visual and decision informatics. Members include Cancer Treatment Centers of America, Capital One, CA Technologies, CGI, Clarivate Analytics, Schumacher Clinical Partners, Intel, Johnson & Johnson, Leidos, Louisiana Health Care Quality Forum, Louisiana Immersive Technologies Enterprise, M-Brain, Mobileware, Nokia Networks, Northrop Grumman Aerospace Systems, Softheon, Tieto, UANGEL, and Northrop Grumman Technology Services.
Two major technological breakthroughs by CVDI members are an influenza forecasting model developed by Dr. Raju Gottumukkala, director of research at UL Lafayette's Informatics Research Institute, and a hotspot prediction technique developed by Dr. Jian Chen, GIS applications manager at UL Lafayette's Informatics Research Institute.
Over the next five years, CVDI is projected to complete over 70 research projects and produce hundreds of publications in the area of big data, creating new knowledge in visual analytics, predictive analytics, machine learning and interactive visualization.
Dr. Thyaga Nandagopal, NSF program manager for CVDI, said the IUCRC program "provides a successful template for fostering effective partnerships between industry and university in pre-competitive research topics across multiple technology domains, as evident in the over 60 active IUCRCs around the country today. CVDI is an exemplary IUCRC in its scale and management practices and will continue its mission of tackling the grand challenges in data analytics and visualization over the next five years."
For more information, visit http://www.nsfcvdi.org