Accreditation extended for business, accounting programs
Published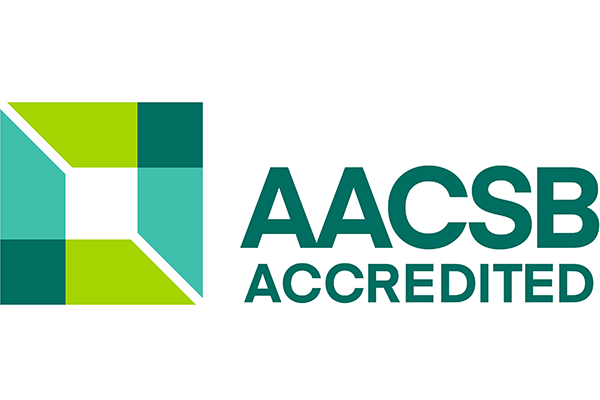 The Association to Advance Collegiate Schools of Business has extended accreditation for the business and accounting programs at the University of Louisiana at Lafayette.
The AACSB re-evaluates schools every five years to ensure that its rigorous standards for academic excellence are met or exceeded, said Dr. Linda Nichols, dean of the B.I. Moody III College of Business Administration.
The association assesses factors such as teaching, research, curricula development and student learning. It also places an emphasis on a commitment to continual improvement.
"Extension of accreditation reaffirms the excellence of our programs, and the dedication of our faculty and staff members to providing high levels of instruction; beyond that, the comprehensive evaluation process enables us to analyze every aspect of our operations and programs against stringent AACSB standards," Nichols said.
UL Lafayette is among 882 institutions in the world that have earned AACSB accreditation in business, according to a press release from the association. It is also among only 189 schools that also hold supplemental accreditation for their accounting programs.
Dr. Suzanne Ward, head of the college's Department of Accounting, said "the AACSB's comprehensive evaluation process and rigorous standards provide a benchmark that helps us prepare our students for successful careers."
UL Lafayette's business and accounting programs were required to complete self-evaluation reports. Peer review teams of leaders from other AACSB-accredited schools also conducted virtual interviews last semester with faculty and staff members, students and alumni.
The team's recommendation to extend accreditation was then approved by the association's board of directors.
Over the past five years, the AACSB has cited the University's business and accounting programs for a range of initiatives and efforts, Nichols said.
The association, for example, singled out faculty members who collaborate with the UL Lafayette Foundation to provide guidance as part of a student-managed investment portfolio program. Student investors research stocks and determine how funds are invested.
The association has also commended faculty and staff members and students from the two programs for work with UL Lafayette's Louisiana Entrepreneurship and Economic Development Center. The LEED center supports small businesses, entrepreneurs and economic development agencies in Louisiana.
The AACSB has also noted the business and accounting programs for:
student engagement, including professional development opportunities and training;
service-learning opportunities for graduate students;
diversity and inclusion initiatives;
online undergraduate and graduate programs; and
strong ties with the business community and nonprofits.
The Moody College of Business Administration offers bachelor's degrees in accounting, economics, finance, hospitality management, insurance and risk management, management, marketing, and professional land and resource management.
It also offers an MBA, an executive MBA, a master's degree in accounting and several certificate programs.
Learn more about the B.I. Moody III College of Business Administration and the Association to Advance Collegiate Schools of Business.
Graphic credit: The Association to Advance Collegiate Schools of Business