Eric Melley to lead Pride of Acadiana Marching Band
Published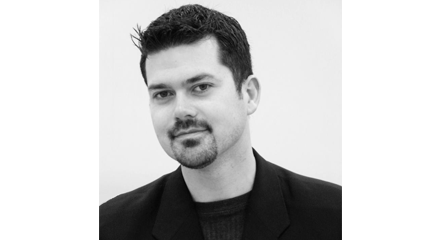 The University of Louisiana at Lafayette's Pride of Acadiana Marching Band will have a new leader this fall. Dr. Eric Melley, a recent graduate of Arizona State University, has been named its director.
"Louisiana has become a second home to me. So, I'm eager to return to the state," said Melley, who is a Boston native.
Garth Alper, a professor of music and director of the University's School of Music and Performing Arts, said Melley will be a strong addition to the faculty.
"Dr. Melley is a first-rate marching band director. He comes to us with glowing recommendations from all that have worked with him or know of his work. Dr. Melley will be coming in to take over a successful marching band and bring it to the next level," Alper said.
Melley holds a bachelor's degree in music from the University of Massachusetts and a master's degree in music from Louisiana State University, where he was an assistant director of the LSU Tiger Marching Band for two years. He was also director of the LSU Symphonic Winds Ensemble, the Bengal Brass Basketball Band and the "Chancellor's Own" pep band.
Melley earned a doctor of musical arts in May, with an emphasis on conducting.
"UL Lafayette has an active program with great students and a wonderful community. I'm looking forward to being a part of it," he said.
Melley will relocate to Lafayette from Arizona this month. He and his wife, Dina, have an 8-month-old son, Liam.
The band, which has about 250 members, will begin practicing in mid-August. The Fall 2013 semester begins Aug. 21.
The band, which was originally called the Southwestern Band, became the Pride of Acadiana Marching Band in the 1960s. It has marched twice in the Macy's Thanksgiving Day Parade in New York City. An estimated 3.5 million spectators attend the parade each year, while more than 50 million more view it on television. The band also has performed in Scotland, England and Spain.
The Pride of Acadiana performs at all football home games. It also has performed at special events in Louisiana, such as a gubernatorial inauguration and New Orleans Saints' halftime shows.