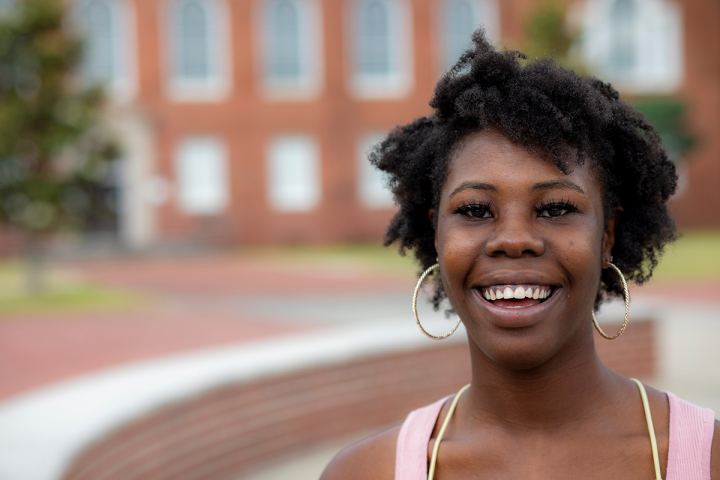 "Without coming here, I wouldn't know the things I can do with my major or can do with my knowledge. Now, I see you can work for the government, work in brain surgery, work in engineering – everything comes together. You see where physics fits everywhere."
You should major in physics if:
You're innately curious and eager to tackle unsolved questions.
You want to understand all the fields underpinned by physics: engineering, microbiology, neuroscience, chemistry, financial analysis — practically any scientific, engineering, or technical field.
You want a career and competitive salary in applied and fundamental research, engineering and aerospace, energy sciences, biomedical engineering, or other scientific fields.
Physics is how we understand the world around us. It studies nature at all scales through matter and radiation, forces and energy, space and time.
Physics challenges our imaginations and leads to great discoveries and technological developments that change our lives in fundamental studies, medicine, energy, aerospace, engineering, and finance.
As a physics major at UL Lafayette, you can choose from five concentrations:
Traditional Physics
Computer Science
Geology & Geophysics
Informatics
Pre-Allied Health
Other Physics Programs at UL Lafayette
What's Physics Like?
Research

Writing

Group work & collaboration

Math

Internships

Theory
100%
job placement rate
All of our graduates have found jobs in technical fields within 6 months of graduation — with starting salaries at $50,000 or higher.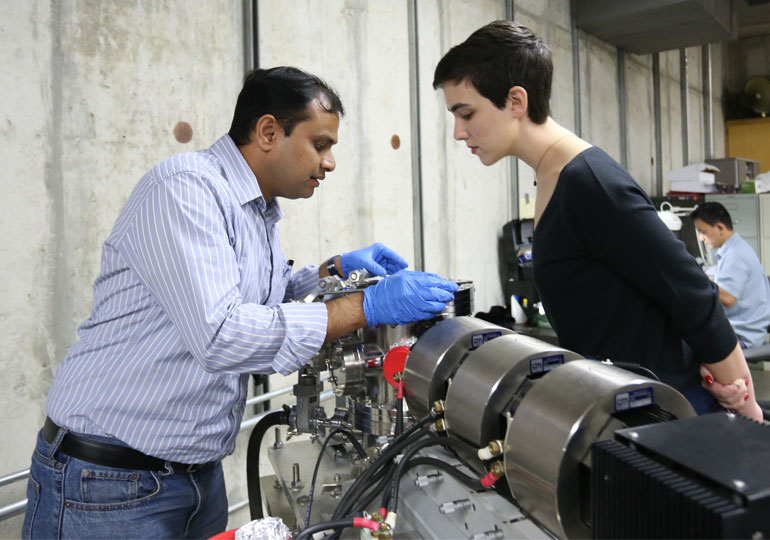 Research for a Reason
Our research pushes the boundaries of knowledge. Regionally, we study marine mammals using acoustics in the Gulf of Mexico, clean up environmental pollution in Louisiana's marshes and waterways, and partner with local hospitals for medical research and to develop treatments.
Globally, we partner with geosciences experts to study earthquakes and volcanic eruptions. We are building bridges between physics, astrophysics, and planetary science through cosmochemical studies of meteorites and developing acoustic sensing techniques for planetary exploration.
Research in physics
State-of-the-Art Facilities
Physics majors can get paid undergraduate research assistantships in the department and in our interdisciplinary laboratories. Work with a particle accelerator at the Louisiana Accelerator Center, study materials and their properties at the Corrosion Research Center, or explore your own ideas in our Gibson Lab.
laboratories & facilities
Dedicated Faculty
Explore the different realms of physics with our expert faculty. All seniors work under an advisor and take two semesters of independent research courses — and many travel to present their research at major physics conferences.
Student Organizations & Events
Join the Society of Physics Students and collaborate with like-minded students. Every year, new and current students meet for the Physics Fall Social.
Our student physics lounge also gives our students a chance to become closer friends, study together and get help from upperclassmen.