"There are a lot of labs in geology, and as you get into minerology and petrology, you get to hold the minerals and learn how to identify them. It's so hands-on that it makes sense. Once you see it in person, it sticks!"
You should major in geology if:
You love nature and enjoy spending time outdoors, hiking, and exploring.
You enjoy all of the sciences, including biology, chemistry, physics, and math.
You want to get hands-on experience through classes that take you into unique geological formations in Louisiana and across the country.
Geology is the study of the planet's physical structure and substances. Learn about rocks, fossils, and minerals; the layers of the earth; earthquakes and seismic events; and much more.
As a geology major at UL Lafayette, you can specialize in one of our concentrations: earth sciences, environmental geology, paleontology, or petroleum geology.
You'll get experience doing lab and field work, computer mapping, data analysis and application, and applying 3D, 4D and geological time-dimension thinking to solve environmental and industrial problems.
Other Geology Programs at UL Lafayette
What's Geology Like?
Writing

Research

Group work & collaboration

Field work

Lab work

Presenting
UL Lafayette's student teams are the only ones in the world to win the highly competitive American Association of Petroleum Geologists' Imperial Barrel Award competition three times.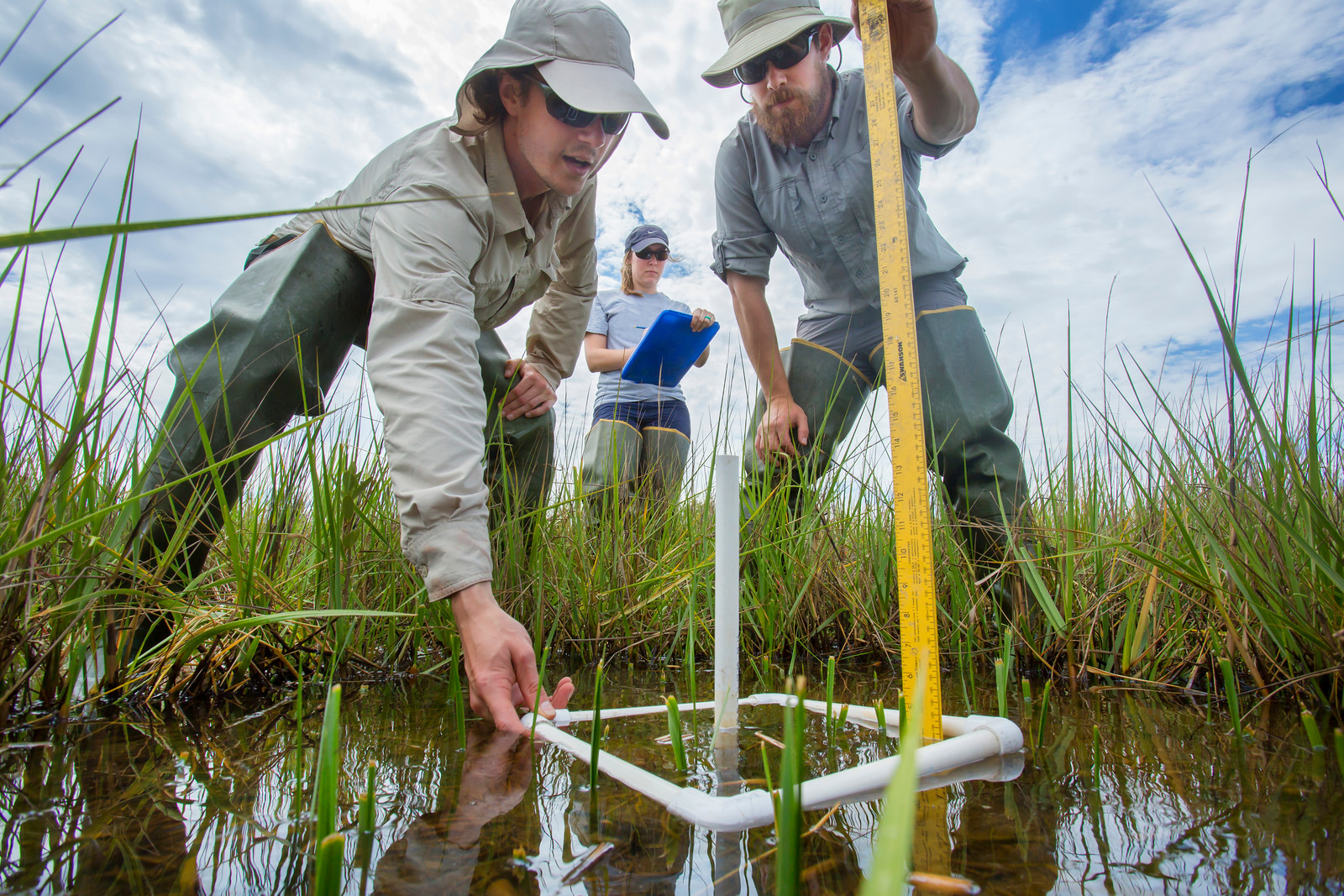 Unique Geology In Our Own Backyard
Geology majors get unique opportunities at UL Lafayette, thanks to South Louisiana's impressive geodiversity. Explore, study, and get your hands dirty in Louisiana's many rivers, swamps, bayous, beaches, and forests.
Study Across the U.S.
Every year, the School of Geosciences leads a summer field camp (GEOL 400) to major geological sites in the American West, spanning Arizona, Utah, Colorado, Wyoming, and Montana.
More about field camp
Combine lab and field work
Spend as much time outside in Louisiana's natural environment as you do in the lab. Geology majors work closely with faculty, gaining important experience and a deeper understanding of geological and environmental issues locally and globally. Explore our research areas and how you can get involved with faculty research.
Discover research opportunities
Student Organizations
Connect with students and professionals in our campus-based chapters for the American Association of Petroleum Geologists, Society of Exploration Geophysicists, the Soil and Water Conservation Society, and the Association for Women Geoscientists.
Explore student organizations