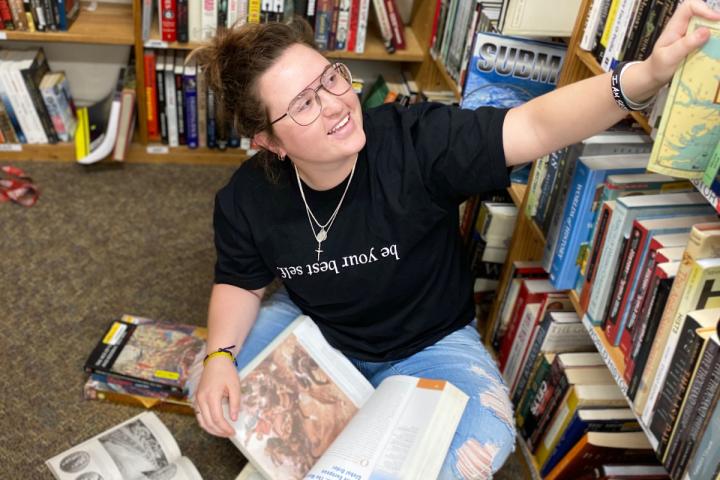 "The Department of History, Geography, and Philosophy has taught me scholarly independence, critical thinking, and problem solving."
You should minor in geography if:
You want to understand how geography plays a role in history and current events.
You are a critical thinker with strong written and verbal communication skills. 
You like to find the links between quantitative and qualitative data.
With a geography minor, you'll study the world's man-made and natural boundaries and how humans interact with them. Answer questions about population distribution, land use and development, and resource consumption. Play with data to discover insights into a range of issues like economics, environmental factors, health, and politics.
Geography at UL Lafayette
What's Geography Like?
Research & reading

Group work & collaboration

Writing

Presenting

Lab & studio work

Theory
According to the American Association of Geographers, jobs in geography are expected to open faster than average for the foreseeable future.
Life in the Geography Minor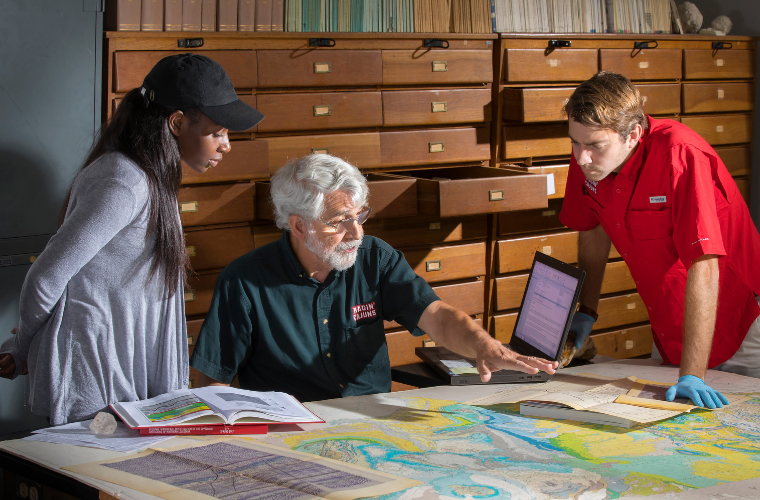 Research for a Reason
The Louisiana Room is home to a collection of over 25,000 maps. Study current and historical maps, military maps, environmental maps, and more. Link these mapping efforts to the sciences like geology, and environmental science or social sciences like history, sociology, and criminal justice. 
 
More about the Louisiana Room's map collection
Field Work
Through the GeoTours initiative, you'll get hands-on field work experience and apply what you learned in class to real-world environments. Past trips have included the Old River Control Structure, the Morganza Spillway, and the Vermillion River.
Learn more about GeoTours
Study Abroad
Earn credit toward your degree while studying in another country. Study abroad with our programs in Costa Rica, England, France, Italy, and Morocco.
More about Study Abroad
Clubs with Course Credit
Join the Model Arab League and train for the regional Model Arab League conference in Texas. Improve your public speaking and debate skills while working with your team to learn about the countries and political issues in the Arab League. You can also enroll in GEOG 371/POLS 390 to receive course credit for participating.
Join the Model Arab League