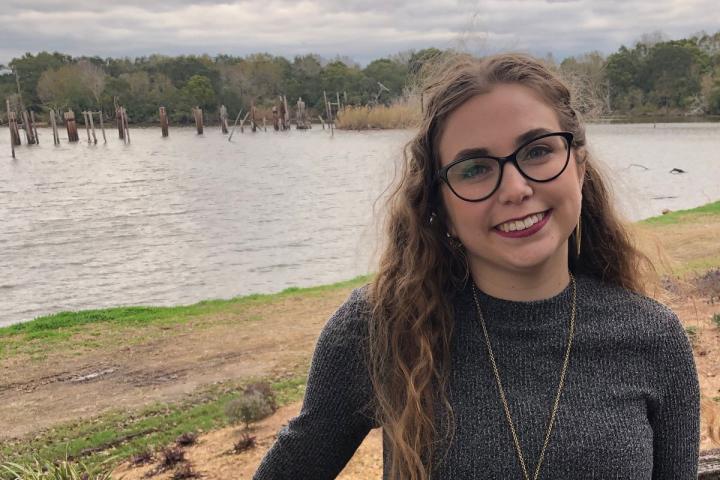 "I love how the education program at UL Lafayette provided us with so many different opportunities to get hands-on experience with the local schools. It's prepared me to eventually have my own classroom by studying veteran teachers."
You should major in elementary education if:
You want to engage kids in new ideas and build their talents for lifelong success and fulfillment.
You enjoy working with kids and want to have a meaningful influence on their lives.
You're interested in teaching a variety of subjects, including science, math, history, and reading.
You want to influence improvements in the field of education.
Teachers are the heartbeat of schools and classrooms.
The core knowledge and learning experiences a child receives in elementary school becomes a foundation for their success and fulfillment in life. In the elementary education program at UL Lafayette, you will become an effective and caring teacher who helps kids build reading and math skills — and helps them become active participants in their communities and world.
You'll learn the theories behind great teaching to foster students' creativity, social development, and intellectual growth. Then, you'll teach your lessons in local classrooms and community programs.
Throughout the program, you'll collaborate with peers and professors to continuously improve your teaching practice by looking closely at the relationship between teaching and learning.
With your degree in elementary education, you'll be certified by the Louisiana Department of Education to teach children in grades 1 through 5.
Elementary Education at UL Lafayette
What's Elementary Education Like?
Learning teaching methods

Collaborative projects

Writing & communication

Sharing your work

Teaching in real classrooms

Innovative lesson design
#1
for training teachers
UL Lafayette graduates the most certified teachers of any college or university in Louisiana.
Life in the Elementary Education Program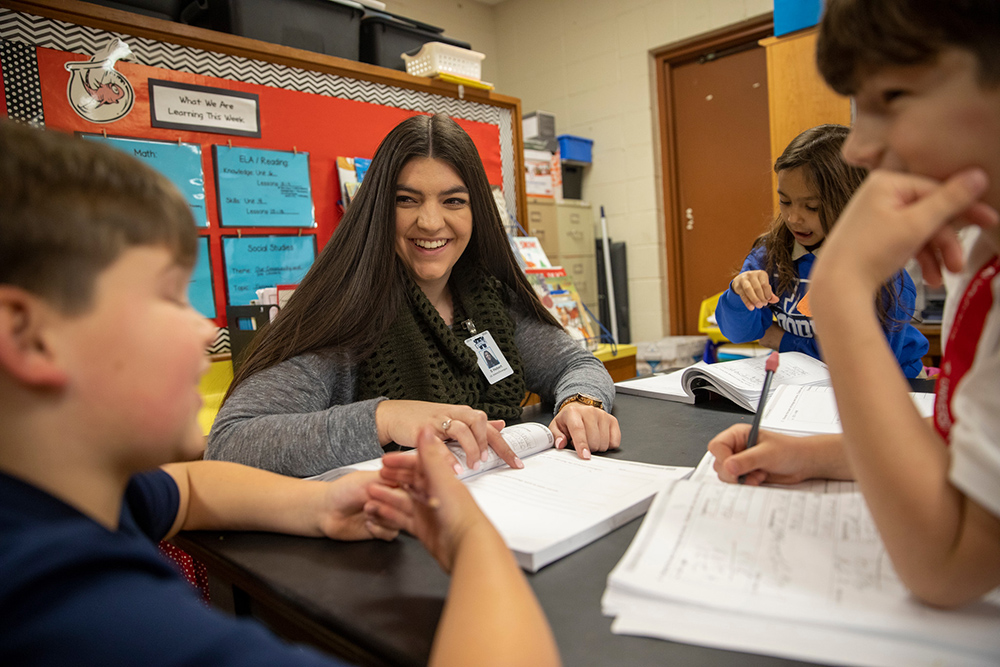 Get Teaching Experience
The College of Education partners with public and private schools to give you three levels of experience in the classroom: Classroom observations, developing and implementing lesson plans, and co-teaching with an experienced teacher during a year-long internship. For your internship, you'll work alongside an experienced teacher, who will support and coach you as you play an active role in the classroom and school.
 
More about teacher prep
Becoming Teacher Researchers
The College of Education is home to the Center for Gifted Education and the Center for Innovative Learning and Assessment Technologies. These centers host camps and conferences where you can work with students, network with professionals, and learn the latest developments in educational practices.
You will also have opportunities to work with peers and professors on teacher research projects that examine issues in education and processes to create sustainable solutions.
centers & labs
Discover Innovative Teaching Tools & Strategies
Learn educational theories that have informed curriculum design as well as the best educational practices continually developed around the globe. Apply the knowledge, skills, and dispositions of great teachers as you work with kids in real classroom settings.
Community Partnerships & Organizations
As a developing teacher, it is important to learn what community resources may support your future students and families. During your program, you will visit and learn about community tools and opportunities you could use to boost your future classroom initiatives.
Meet other aspiring and accomplished educators through professional organizations and honor societies, including The Associated Professional Educators of Louisiana, Kappa Delta Pi, the Louisiana Association of Educators, and Educators Rising.
education organizations