Early Childhood Education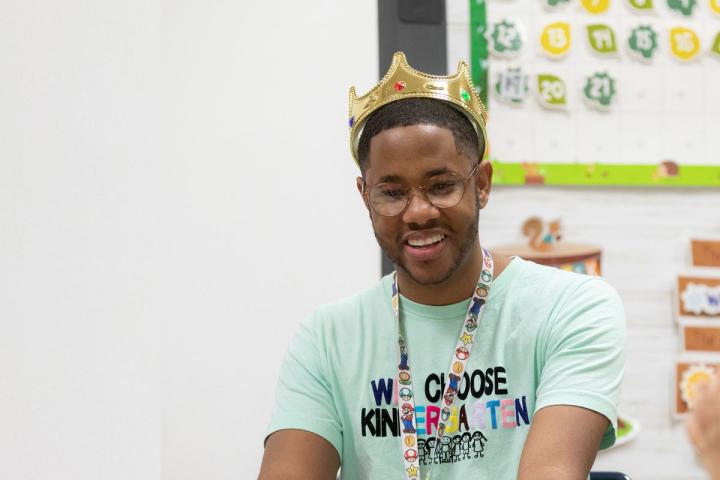 "UL Lafayette pushes us to bring more to the curriculum. The curriculum says to do this, but how can we do more? We want to add to and enhance our lessons. You can't just read a book about teaching — you have to get your hands dirty. It's not an easy career choice, and this program is not easy. It's worth it, though."
You should major in early childhood education if:
You are flexible, resilient, curious, reflective, and creative.
You love working with young children and believe in nurturing an early love of learning.
You want a career that gives you the opportunity to make a positive impact in children's and families' lives.
In the early childhood program at UL Lafayette, you will collaborate with aspiring and professional educators to learn about early childhood education theories, teaching methods, and the power of children's play.
You'll work with young children in local schools, on-campus tutoring, and other settings.

With this degree, you'll meet the Louisiana Department of Education requirements for certification to teach pre-kindergarten through 3rd grade.
Early Childhood Education at UL Lafayette
What's Early Childhood Education Like?
Research

Group Work & Collaboration

Writing

Presenting

Field Work
#1
for training teachers
UL Lafayette graduates the most certified teachers of any college or university in Louisiana.
Life in the Early Childhood Education Program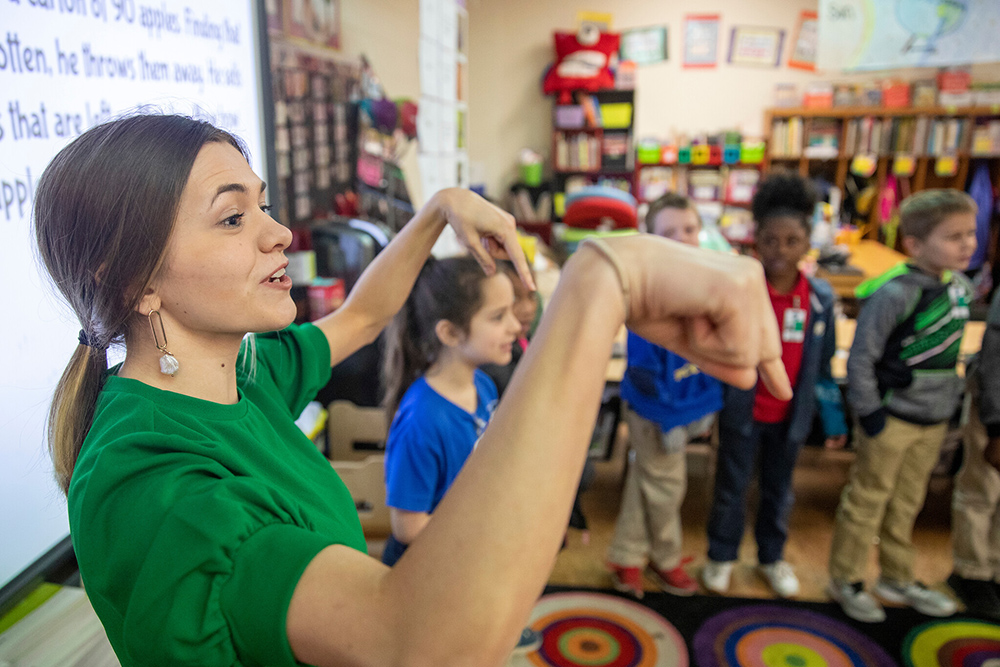 Work with Students Beginning Your First Semester
The College of Education partners with public and private schools to give you extensive opportunities to gain experience in the classroom. From your first semester to graduation, you'll observe, plan, teach, and reflect upon lessons for both small and whole groups. You'll also learn about theory and best educational practices, and then apply that knowledge in school settings.
 
Year-Long Teacher Residency
In your final year of our Teacher Preparation Program, you will participate in an innovative two-semester Teacher Residency program. Co-teach with an expert mentor teacher for the full year, which will give you an authentic, active, and extensive experience in a school setting. This experience will give you the confidence and skills to command your own classroom after graduation.
About Teacher Residency
Hands-On Instruction & Research
Throughout your program, you will become proficient in reading and using research in education to inform your practice. You will also investigate topics related to schools, society, teaching, students, and learning through a variety of course activities and action research projects. Early Childhood faculty also conduct research that is directly informed by and impacts Lafayette and the surrounding region (including schools, children, families, and communities).
Student Organizations
Connect with education professionals and other students in our on-campus student organizations and honor societies. Get involved and join the Associated Professional Educators of Louisiana, Kappa Delta Pi, and the Louisiana Association of Educators.
education student organizations