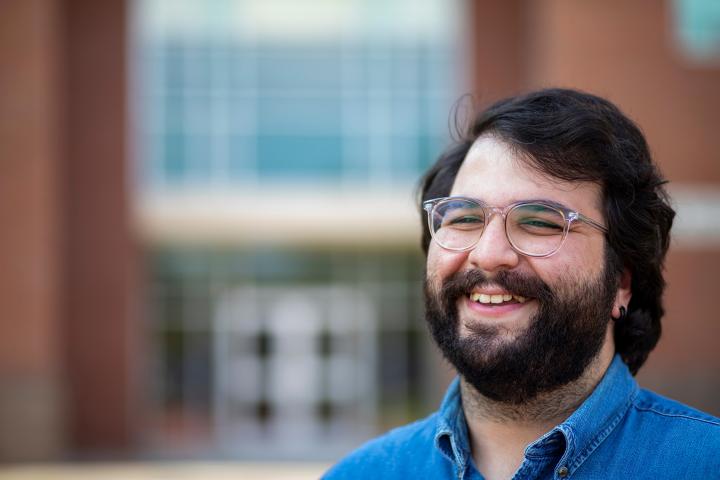 "I chose to study computer science because I believe that software has made the world a better place, and I want to be a part of that change."
You should major in computer science if:
You enjoy working with computers and have a natural understanding of technology.
You would like to be fluent in computer programming languages like JavaScript, Python, or C++, or you are interested in learning or strengthening these skills.
You're a logical problem-solver who enjoyed classes like algebra, trigonometry, pre-calculus, and physics in high school.
You want to get plenty of hands-on experience programming and debugging code.
Computer scientists are the backbone of the digital workforce. Here at UL Lafayette, you can customize your computer science degree with one of our concentrations:
Cloud Computing
Computer Engineering
Cyber Security
Scientific Computing
Video Game Design & Development
Whichever you choose, you'll get experience doing programming, debugging code, and creating products like websites, apps, and data systems.
Computer Science at UL Lafayette
What's Computer Science Like?
Lab work

Research

Group work & collaboration

Writing

Presenting

Math & theory
The Accreditation Board for Engineering and Technology, Inc., is a non-governmental organization that accredits post-secondary education programs in applied and natural science, computing, engineering and engineering technology.
Life as a Computer Science Major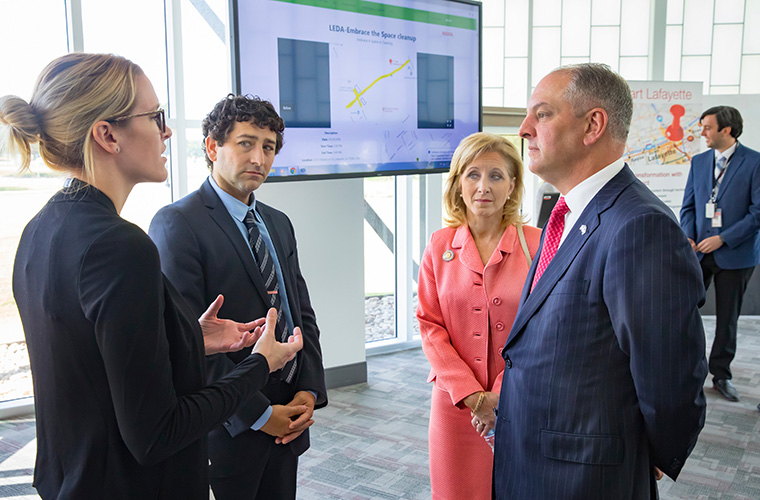 Push the Boundaries of Software, Hardware & Human-Computer Interaction
Explore the world of computer science, from circuits to cyberspace, while learning about topics ranging from algorithms and big data to virtual and augmented reality, machine learning, and artificial intelligence. UL Lafayette is in the heart of Louisiana's tech community, with experts in the University's Center for Business & Information Technologies and in locally-based companies like CGI Technologies & Solutions, Perficient, Inc., and Enquero.
Research Within Your Grasp
Get hands-on experience in research with faculty mentors in our labs, including the Computer Architecture & Networks Lab, High Performance Cloud Computing Lab, Human Computer Interaction Lab, Internet Computing Lab, Intelligent Systems Modelling & Simulation Lab, and Virtual Reality Lab.
more about our labs & research groups
Study Abroad Opportunities
Earn credit towards your degree while living in another country through UL Lafayette's Study Abroad programs. Travel to Costa Rica, England, France, or Italy.
more about study abroad
Student Organizations
Connect with students and professionals in our campus-based chapters for the Association for Computing Machinery, Association for Information Technology Professionals, CMIX Student Association.
Discover more student organizations