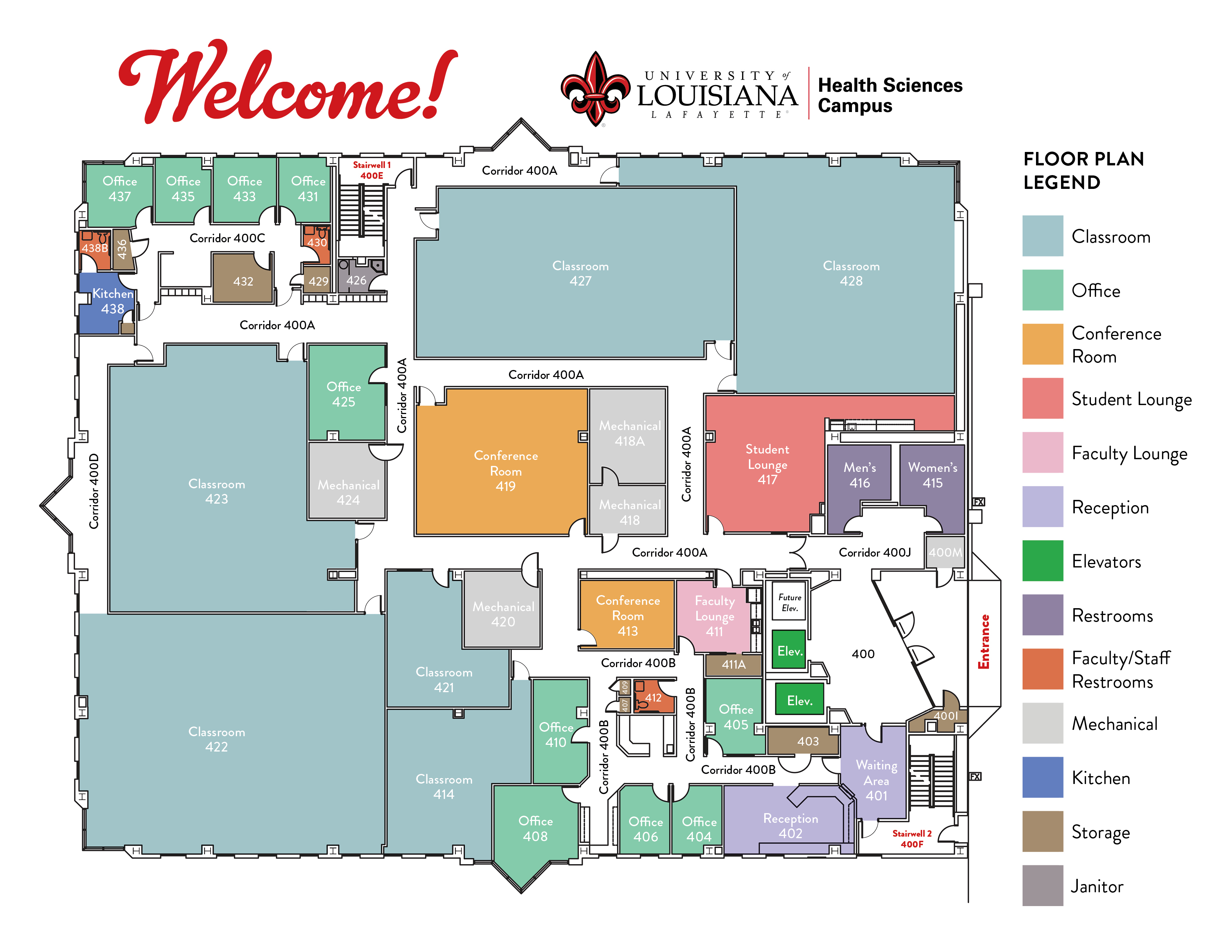 Floor Plan
The Fourth Floor is now home to four large classrooms, two small classrooms, two conference rooms, a student wellness space and lounge, a lounge for faculty and staff, and office space.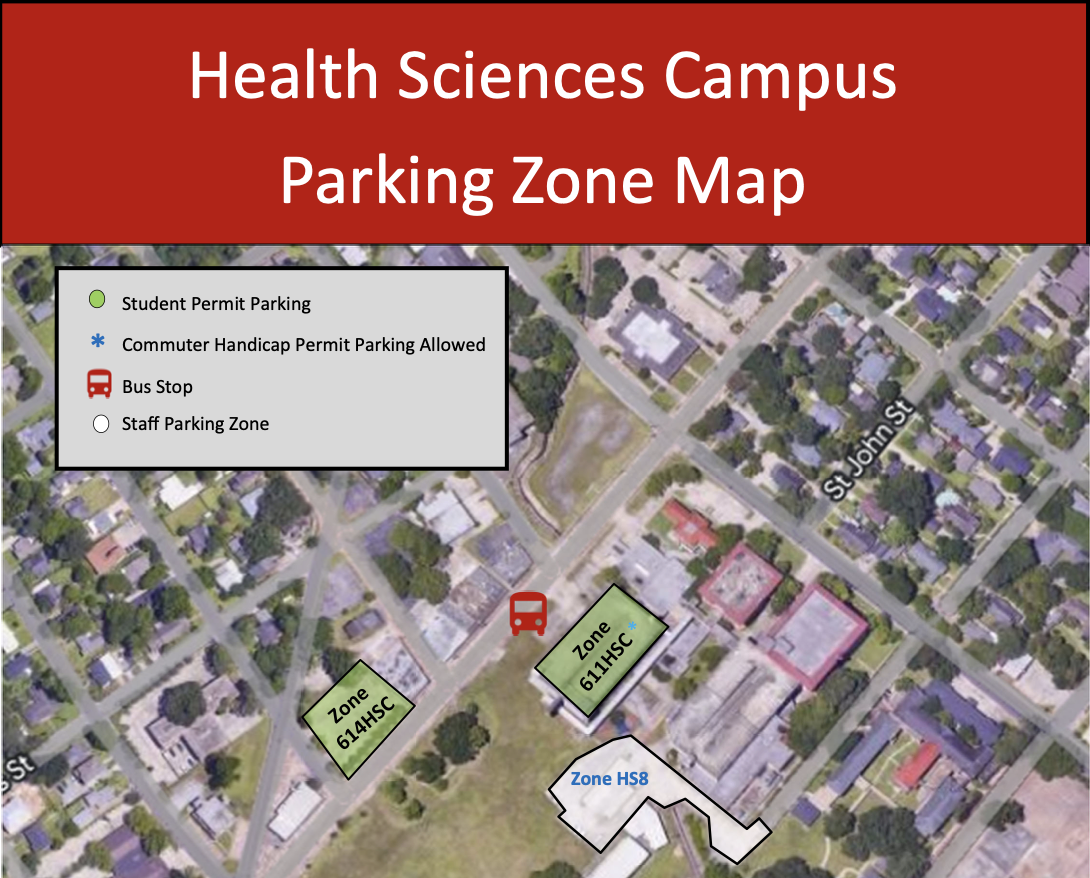 Parking
There are two parking towers for the Health Sciences Campus. The 501 Parking Tower is attached to the building and is reserved for tenants, college faculty, and staff. The 611 Parking Tower is adjacent to the 501 Building on 611 St. Landry Street.
Nursing students registered in NURS 308 and above are able to purchase a permit by logging in to the Parking Portal on ULink. A shuttle will be available from the 611 Parking Tower to the main campus.  
The next phase of the development of the Health Sciences Campus will be the construction of a Regional Simulation Center.
The Interim Dean is currently working with university academic affairs and planning and facilities offices on the design and programming of this state-of-the-art facility, which will provide opportunities for simulation experiences for undergraduate and graduate nursing and health sciences students, and well as interdisciplinary educational experiences and the availability of the Simulation Center for area health care institutions.
Health Science Campus News
Learn More about Nursing & Health Sciences
College
What We Do
This college is home to undergraduate programs in nursing, health information management, health services administration, and pre-dental hygiene. Graduate programs include MSN and DNP degrees.