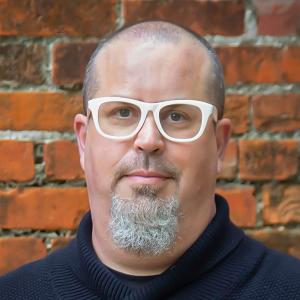 Interim Dean of College of the Arts
Biography
Michael A. McClure, FAAR, AIA, is the Interim Dean of the College of the Arts at the University of Louisiana at Lafayette and a founding partner of emerymcclure architecture. He was the College of the Arts Associate Dean since 2013. Professor McClure joined the faculty in the School of Architecture and Design in 2001. In 2008 he and his partner, Ursula Emery McClure were awarded the Rome Prize in Architecture. In 2011 he was awarded the UL Distinguished Professor Award.
Born and raised in Pryor OK, he holds a BA in Architecture from Washington University in St. Louis and a MAarch degree from Columbia University. He has taught at the Pratt Institute in New York and at Tulane and LSU in Louisiana. Throughout his tenure at UL Lafayette McClure has made significant contributions to the architecture program winning advising awards and initiating studies with his students into ways of integrating architecture with the specific conditions of coastal wetlands.
Education
Masters in Architecture, 1996
Graduate School of Architecture, Planning and Preservation, Columbia University in New York
Bachelor of Arts in Architecture, 1991
Washington University in St. Louis
Student Research/Collaboration
Design of the built environment.
The relationship of the built environment to the cultural, social, ecological, and geological environments.
Publications
2018: "Inside Looking In: The prospect of the aspect." Interior Architecture Theory Reader. Routledge Press, Publication Summer 2016. Co-authored with Ursula Emery McClure.
2012: "nuova Ostia antica." d3:dialog>assemble, International journal of architecture and design, New York. January 2011. co-authored with Ursula Emery McClure.
2008: "Luxury of Languor." Writing Urbanism: A Design Reader. Douglas Kelbaugh and Kit Krankel McCullough eds. Washington DC: ACSA Press, co-authored with Ursula Emery McClure
Awards & Recognition
2021: Selected for Exhibition, 2021 "The South Forty," Time Space Existence 2021, Venice Biennale, Palazzo Mora, Venice, IT
2019: BUILD Architecture Award, emerymcclre architecture, Best Architecture and Design Firm, Architecture Project: Gator House.
2013: 'Grand Prize' d3 Unbuilt Visions International Design Competition: 'Coastal Caretaker'. Selected as a grand prize winner. emerymcclure architecture with Kristi Cheramie and Sarah Young.
2010: Design Invitational "Palisade Bay / Mississippi Delta: Constructing with Water," Venice Biennale 2010 Design Contributor and Member of the LSU Coastal Sustainability Studio submission Works included in the "Workshopping" Exhibit at the US Pavilion
2008: Gorham P. Stevens Rome Prize for Architecture, American Academy in Rome National Prize awarded to thirty emerging artists and scholars in the early or middle stages of their careers who represent the highest standard of excellence in the arts and humanities. Awarded to emerymcclure architecture and provides a stipend, living, meals, workspace, etc. for a one-year term in Rome, Italy.
2006: Selected for Exhibition, "TERRA VISCUS hybrid tectonic nature," Venice Biennale 2006 One of 12 projects selected for the University of Texas at Austin Exhibit "Resilient Foundations: The Gulf Coast After Katrina"