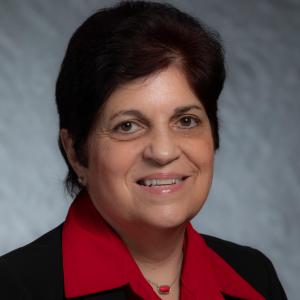 Dean of B.I. Moody III College of Business Administration
Biography
Dr. Linda Nichols is Dean of the B.I. Moody III College of Business Administration at the University of Louisiana at Lafayette.
In her role, she leads the College and is committed to making sure that the business curriculum is timely and that our students are well prepared to become the business leaders of tomorrow. She also interacts on a regular basis with the business community. Linda highly encourages experiential learning, and other opportunities for students to interact with businesses in the region.  
Linda is a certified public accountant and an internationally recognized expert in the field of energy business. She has travelled to over 30 countries, where she has been asked to share her expertise. She has published over 90 articles and is author of a bestselling book on financial reporting in the upstream industry sector. Her honors include being named Accounting Educator of the Year by the AICPA, Accounting Educator of the Year by the American Women's Society of CPAs, and she received recognition as an outstanding teacher by the Texas Tech Mortar Board in three separate years. Before coming to UL Lafayette, she was Dean of the Collins College of Business at The University of Tulsa. Linda is happy to be home in Louisiana, having been born and raised in New Orleans.
Education
B.S. in Accounting, 1980
University of New Orleans
Ph.D. in Accounting with minor in Finance, 1989
Louisiana State University
Student Research/Collaboration
Energy Issues including geopolitics and energy security
International reporting issues
Opportunities for Student Research/Collaboration
Financial reporting and issues in the energy sector
Publications
Over 85 articles concentrating in financial issues in the energy industry, as well as issues of international financial reporting.

Sole author of Bloomberg Portfolio Series, Oil and Gas Accounting: Upstream Operations
Awards & Recognition
AICPA - Accounting Educator of the Year
Women Society of CPAs - Accounting Educator of the Year
Fulbright Johannes-Kepler Distinguished Chair in International Business at the University of Linz, Austria
Texas Tech Mortar Board Recognition for Outstanding Teaching
Best Paper Award - College Teaching and Learning Conference
Who's Who in Business Higher Education
Texas Society of CPAs Award for Outstanding Contribution to a Committee
Who's Who Among American Women