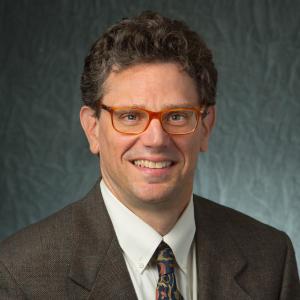 Dean of College of Liberal Arts
Professor
Biography
Jordan Kellman is Professor of History and Dean of the College of Liberal Arts at the University of Louisiana at Lafayette.  As dean he focuses on championing the power of the liberal arts to expand students' horizons, elevate public discourse, and solve human problems, and on creating opportunities for international experiences for students and faculty.  Kellman teaches world civilization, early modern European history, Atlantic World and French colonial history and the history of science.  His research focuses on French scientific travelers in the Americas and the Pacific in the 17th and 18th centuries. 
Education
Ph.D. in the History of Science, 1998
Princeton University
M.A. in the History of Science, 1994
Princeton University
M.A. in History, 1992
University of California, Berkeley
B.A. in History and Philosophy of Science
University of Illinois, Urbana-Champaign
 
Student Research/Collaboration
Early Modern Science and Exploration
French Colonial History
17th and 18th century science
Enlightenment and colonialism
Opportunities for students
Will work with any student interested in archival research in:
French history
French colonial history including Louisiana
The history of science
Publications
"Mendicants, Minimalism, and Method: Franciscan Scientific Travel in the Early Modern French Atlantic," Journal of Early Modern History 26 (2022) special issue: Maritime Missions, 10-37. 

"Recollet Naturalism and the Colonial Order in Seventeenth-century New France," in Les Récollets en Amérique : Traces et Mémoire, ed. Paul-André Dubois, Quebec, Presses de l'Université Laval, 2019, 225-38.

Co-editor, Creolization in the French Atlantic, University of Louisiana Press, 2016

Editor, Lafayette in Transnational Context: Identity, Travel and Nationalism in the Revolutionary Atlantic World, in press, University of Louisiana at Lafayette Press, 2015

"Rencontre et environnement dans La France Equinoxiale : Franciscains et Tupinambas à Maranhão, Brésil," in Créolités Aux Amériques Françaises, special issue of Cahiers des Anneaux de la Mémoire 15 (2014)

Guest Editor, "Beyond Center and Periphery:  New Currents in the French and Francophone Atlantic World," special Issue of Atlantic Studies: Literary, Cultural, and Historical Perspectives, vol 10, issue 1, March 2013
Awards & Recognition
Research has been sponsored by:
National Science Foundation
Mellon Foundation
Newberry Library
John Carter Brown Library
Huntington Library
German Historical Institute
Louisiana Endowment for the Humanities
Lafayette Consolidated Government International Center