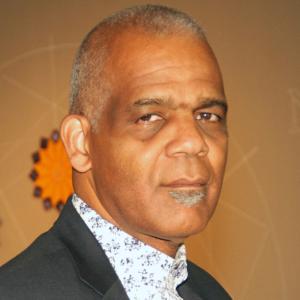 Dean of College of the Arts
Professor
Biography
Daryl graduated from the first high school specializing in the visual and performing arts in the United States — Arts High School, established in 1931 in Newark, New Jersey. He has a Master of Fine Arts degree in Advertising Design from Syracuse University's School of Visual & Performing Arts and a Bachelor of Fine Arts in Communication Design, with a minor in Art Education from Pratt Institute.
He is an elected Fellow of the Royal Society for the encouragement of Arts and Manufactures and Commerce (RSA), London, England. Daryl is the former Chair of the Department of Art & Design at Montclair State University, Founding Dean of the College of the Arts at California State University, Stanislaus, and Dean of the College of the Arts and Communication at William Paterson University, respectively. Daryl's decades-long combined experience in higher education and professional practice encompasses published Illustration (children's books for the education market), Creative Direction in Advertising Design, and Senior Art Direction and Design in corporate communications. His areas of professional practice in visual communications are Marketing, Identity, Branding, and New Product Launch & Development. He is the author of "Design and the Creative Process," published by Thomson Delmar (now Cengage). He has initiated, developed, and supported progressive arts programs across disciplines. Hiring talented and dedicated faculty and staff comprised of emerging and established artists, scholars, Grammy Award winners & nominees, Guggenheim Fellows, and Fulbright Scholars, Daryl continues to advance a diverse community of "Makers, Thinkers, Performers, and Doers.
Informed by an urban and global perspective gleaned through profound experiences in professional practice, pedagogy, and transparency through holistic leadership, Daryl embraces inclusion and diversity, belonging, and, importantly, shared goals. Committed to the transformative power of the arts, civic engagement, research, and discovery in higher education, he continues to focus on the vital role of the arts across disciplines while preparing global citizens to be agents of change and creative discovery — critical to the life and sustainability of our society.
Education
BFA, Communications Design
Pratt Institute
MFA, Advertising Design
Syracuse University
Student Research/Collaboration
Daryl's research interests are in:
Visual Anthropology
Advertising
Design
The Built Environment
Publications
Design and the Creative Process