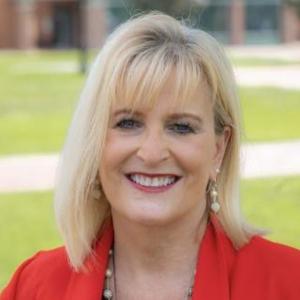 Program Manager of LA PTAC
Biography
Cindy Carrier is the Program Manager for University of Louisiana at Lafayette's statewide LA Procurement Technical Assistance Center (LA PTAC). The mission of LA PTAC is to assist Louisiana based businesses with government contracting. During 2022, LA PTAC assisted clients with receiving $599.3 million in government contracts.
April 2022, Mrs. Carrier was elected to the national association board of PTACs (APTAC) as Region 8 Director serving 87 members and 11 Program Mangers in states of AR, NM, OK, TX, and LA. In 2022, LA PTAC won the "Outstanding Project Award" at the national level of 96 PTACs. In the past, LA PTAC has been awarded "Outstanding Center" on national level and APTAC's Humanitarian Award.
Mrs. Carrier was awarded the Small Business Administration's Louisiana Small Business Advocate of the Year. Cindy earned her Certified Procurement Professional certification and has been awarded the Fellows Award by National Association of Contract Management based in McLean, Virginia. Mrs. Carrier was a Subcontracting Director for General Dynamics working on the Superconducting Super Collider project.
While with General Dynamics, she was responsible for contract administration totaling $26.5 million and received the General Dynamics Outstanding Contributions to Small Business Program award. She received her MBA from Southeastern Louisiana University and has 33 years' experience in government procurement and contract administration.
Education
MBA, 1994
Southeastern LA University
Bachelor of Science, 1984
Southeastern LA University
Student Research/Collaboration
Cindy's research interests are in government contracting.
Opportunities for Student Research/Collaboration:
Awards & Recognition
Association of Procurement Technical Assistance Centers (APTAC) Region 8 Director - region covers LA, AR, OK, NM, and TX
APTAC (national level - 96 programs):
Outstanding Project Award
Outstanding Center Award
Small Business Administration's Louisiana Small Business Advocate of the Year
Certified Procurement Professional 
Fellows Award by National Association of Contract Management (McLean, VA)
National APTAC Humanitarian Award
General Dynamics Space Systems Outstanding Contribution to Small Business Program