Environmental & Evolutionary Biology (Ph.D.)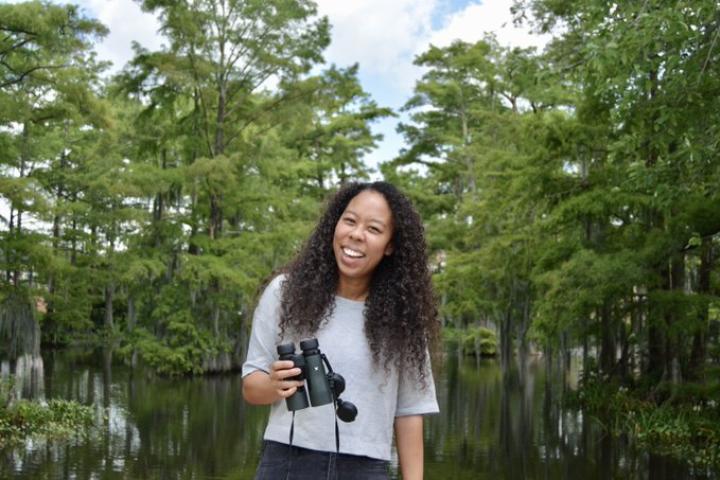 "I love everyone in our department and the support system is amazing. One of the best things you can have in grad school is support from every tier, from the Graduate School to your fellow students."
Our doctorate in biology program emphasizes research in environmental and evolutionary biology, with specialization in marine biology, ecology, molecular studies, and cell biology.
This program prepares you for the highest levels of scholarship and career opportunities in both academia and in research-related agencies and industries.

The department offers facilities and equipment to support graduate research and works closely with several research laboratories and organizations.

The department is very research-focused, securing $2 million in funding every year for research, instruction, and infrastructure. All of our doctoral students design and conduct their own research, analyze data, give presentations on their research, write manuscripts for publication in renowned biology journals, and teach in the classroom.
Other Environmental & Evolutionary Biology (Ph.D.) Programs at UL Lafayette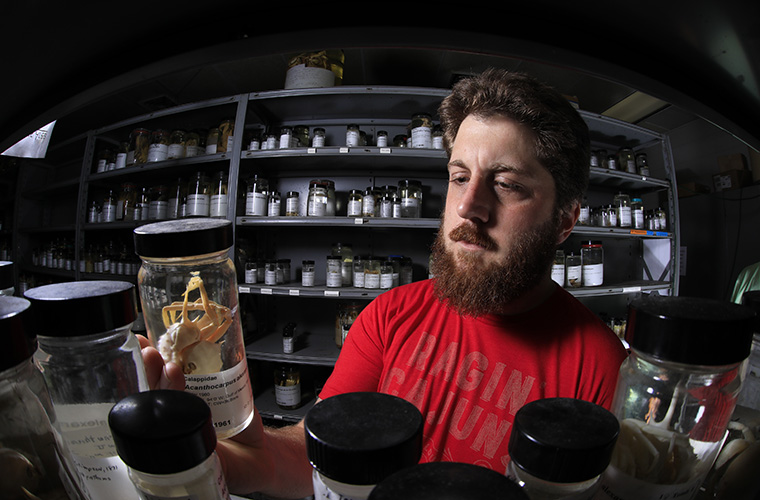 Robust Research Agendas
Join one of the largest biology graduate programs on the Gulf Coast. Areas of research range from biomedical to environmental and evolutionary biology, and field research is conducted throughout the Americas, including the Gulf of Mexico, Caribbean, Panama, North Atlantic, and Amazon Basin.
Explore research
Top-Class Facilities
Take advantage of facilities that support research and education, including special collections and access to resources such as the Ecology Center, Microscopy Center, and LUMCON.
Learn more about facilities
Recognized Expertise
Work with the highly research productive community of scholars in our Department of Biology. Each year, faculty secure an average of $2.4 million in grants per year and produce an average of 47 peer-reviewed journal publications.
Check out notable achievements
Unique Collaborations
Benefit from state and federal partners, including the USGS National Wetlands Research Center and the NOAA Estuarine Habitats and Coastal Fisheries Center to expand your research and training opportunities.
More about UL Lafayette's Research Park