Treasuring
Learning
Ragin'
Cypress Lake is a treasured campus landmark. It is a carefully controlled and delicate wetland teeming with plants and wildlife such as bass, catfish, red-ear turtles, blue herons, and, of course, alligators.
UL Lafayette was the first university in the country with such a wetland on campus.
Treasuring
Learning
Ragin'
Students at UL Lafayette have the greatest classroom in the world for learning about wetland ecosystems and management—Cypress Lake.
By observing, examining, and engaging with this environment, students understand the balance of nature and what humans can do to protect it—and help it thrive.
Treasuring
Learning
Ragin'
Every year students, faculty, and staff gather for canoe races in Cypress Lake during Lagniappe Week. Two per canoe, they paddle as quickly as they can through the water, around the cypress trees, and back to shore.
July 23rd, 2014
Beginning this fall, the Ragin' Cajun Bridge Program at the University of Louisiana at Lafayette will be available to...
Read More ➝
July 22nd, 2014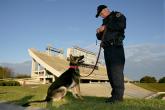 University of Louisiana at Lafayette officials assessed the results of last Wednesday's collaborative interagency...
Read More ➝
July 17th, 2014
Students attending the July 15 and July 16 freshmen orientation who were unable to complete their experience: The...
Read More ➝
August 14th, 2014
The University of Louisiana at Lafayette's Center for Louisiana Studies is hosting Bayou State Book Talks, a series of...
Read More ➝
August 23rd, 2014
Join fellow fans, former players, and UL coaches as we celebrate the success of Ragin' Cajuns Athletics. All proceeds...
Read More ➝
August 26th, 2014
ASC Counselors will be able to assist students living in the residence halls with change of majors, schedule...
Read More ➝