Welcoming
Building
Ragin'
A brick wall, 100 feet long and six feet tall at its peak, has been built in front of Martin Hall.
It has been dubbed the Welcome Wall because it's our way of saying we're glad you're here, whether you're a visitor or a member of our Ragin' Cajun family.
Welcoming
Building
Ragin'
The renovated and expanded Student Union is a linchpin on campus.
Across the street from new residence halls and adjacent to Cypress Lake, the U offers lots of dining options, meeting spaces, a post office and the Ragin' Cajuns Store.
Welcoming
Building
Ragin'
What's 14 feet tall, weighs 3,000 pounds and embodies our Ragin' Cajuns spirit? A 3-D, steel fleur-de-lis. It's part of a fountain that's the centerpiece of the Quadrangle, which was recently redesigned with the help of some talented UL Lafayette students.
Thanks to LED lighting, it can become a kaleidoscope of colors at night.
May 24th, 2017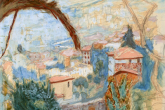 Paintings and drawings, sculpture and a collage are a sampling of works that will be displayed during the Paul and...
Read More ➝
May 22nd, 2017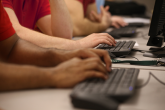 The University of Louisiana at Lafayette will offer the state's first master's degree in informatics starting next...
Read More ➝
May 18th, 2017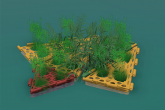 Some young students mentored at the University of Louisiana at Lafayette have developed a device to counteract dead...
Read More ➝
May 27th, 2017
Guest Curated by Veronique Serrano The Hilliard University Art Museum is pleased to announce Pierre Bonnard:...
Read More ➝
June 7th, 2017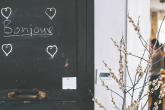 Come to the museum for a French hour every Wednesday morning in the exhibition of Pierre Bonnard: Landscapes from Le...
Read More ➝
June 7th, 2017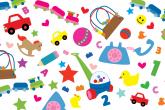 Parents and their children will enjoy story time led by a certified kindergarten teacher and participate in a hands-on...
Read More ➝