Treasuring
Learning
Ragin'
Cypress Lake is a treasured campus landmark. It is a carefully controlled and delicate wetland teeming with plants and wildlife such as bass, catfish, red-ear turtles, blue herons, and, of course, alligators.
UL Lafayette was the first university in the country with such a wetland on campus.
Treasuring
Learning
Ragin'
Students at UL Lafayette have the greatest classroom in the world for learning about wetland ecosystems and management—Cypress Lake.
By observing, examining, and engaging with this environment, students understand the balance of nature and what humans can do to protect it—and help it thrive.
Treasuring
Learning
Ragin'
Every year students, faculty, and staff gather for canoe races in Cypress Lake during Lagniappe Week. Two per canoe, they paddle as quickly as they can through the water, around the cypress trees, and back to shore.
July 25th, 2016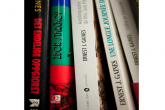 John Lowe, an English professor at the University of Georgia, is researching a biography of Ernest J. Gaines, or, as...
Read More ➝
July 20th, 2016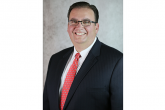 Dr. Geoffrey Stewart has been named The Moody Company/BORSF Eminent Scholar Endowed Chair in Regional Business...
Read More ➝
July 11th, 2016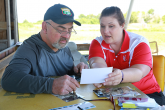 Dr. Heather Stone, an assistant professor at the University of Louisiana at Lafayette, has spent a lot of time on Isle...
Read More ➝
August 6th, 2016
Learn more about what it means to have Usher Syndrome (genetic deaf-blindness), what is being done in Louisiana, and...
Read More ➝
August 22nd, 2016
Classes for the Fall semester begin on August 22, 2016. Freshmen start off the semester with Cajun Connection on...
Read More ➝
October 12th, 2016
ESPN2 / WatchESPN