Thinking
Collaborating
Ragin'
How does a traditional campus grow to support new tech-rich majors, nationally recognized research, inventive faculty, and unstoppable students—and still respect the swamp?
Strategically. Creatively. With lots of input. It's all in our Master Plan.
Thinking
Collaborating
Ragin'
"It was cool seeing it all come together," says Max Nochez '11, one of three students who worked closely with Architects Southwest, a firm led by Steve Oubre '76. Students, faculty, and staff contributed ideas via charrettes—collaborative sessions.
Thinking
Collaborating
Ragin'
In the plan and coming soon: an inviting, cohesive, neighborly campus with a renovated student union, improved intramural fields, and more. There's also new housing, already up.
April 24th, 2014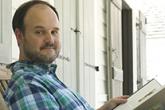 A new book by a University of Louisiana at Lafayette history professor traces the political history of one of the...
Read More ➝
April 23rd, 2014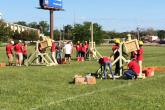 Lafayette Parish high school students are getting a taste of college. UL Lafayette partnered with Gear Up to introduce...
Read More ➝
April 22nd, 2014
The State Library of Louisiana through its Louisiana Center for the Book announced Louisiana poet Darrell Bourque as...
Read More ➝
April 26th, 2014
Saturday, April 26 at Hotel Acadiana - 1801 W Pinhook Rd. Social Hour and Silent auction: 6:00 – 7:00 Opening act...
Read More ➝
April 28th, 2014
Lagniappe Week, one of our most beloved campus traditions, is coming to students April 28, 29, and 30. The week starts...
Read More ➝
April 28th, 2014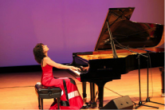 Dr. Tanya Ekanayaka will give a solo piano concert at the Ducrest-Gilfry auditorium in Angelle hall (school of music)...
Read More ➝