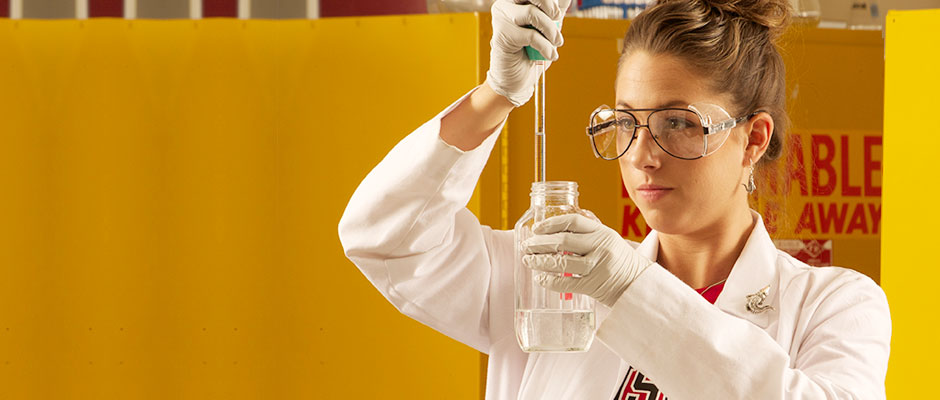 Why are the eggs of alligators in the wild more likely to hatch than those of farmed-raised gators? Ashley Picou Mikolajczyk is studying alligator egg yolks to find out.
"In the wild, a fertilized egg is almost guaranteed to hatch," she said. Studies suggest that about 95 percent of eggs hatch in the wild, compared to about 50 percent among captive animals.
Mikolajczyk, who's pursuing a doctorate in chemical engineering, is comparing the fatty-acid profiles of eggs laid in the wild with those from captive alligators.
She measures a gram of yolk from each egg and uses a gas chromotography/mass spectrometry machine to separate the fatty acids. The machine forces the yolk sample through a narrow tube — roughly the diameter of a sewing needle  — and breaks the material into its molecular components. It then "reads" the molecular chains of fatty acids.
In addition to comparing egg yolks from wild and captive animals, she is also comparing eggs from two groups of farm-raised alligators. One group was fed typical commercial food, the other was given commercial food fortified with fish oil.
"I'm trying to determine whether there is a statistical difference that may indicate whether the enhanced food improved hatch rates," she explained.
The development of better commercial food could improve hatch rates for farmers and be used in the conservation of related species that are threatened and/or endangered, such as some crocodiles.